Jennifer Kush - Horny And Ready
Posted - April 19, 2013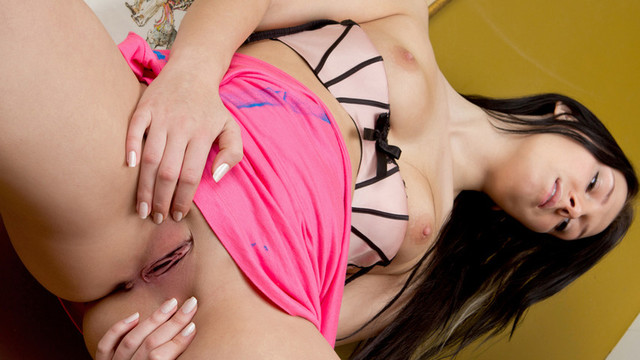 24 year old Jennifer Kush dreams of being a teacher, but the things she likes to do to her body are best kept out of the classroom. With her tits constrained by a hot black bra that stands out against her fair skin and her slick shaved pussy ready for action, Jennifer takes her time letting her fingers get intimately acquainted with her tight creamy twat.
»»» End «««
Jade Dunn - Ready For Some Fun
Posted - April 18, 2013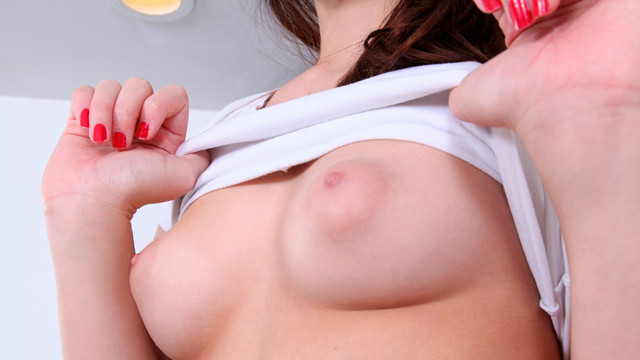 A lazy weekend is the perfect time for 18 year old Jade Dunn to lounge around her apartment in comfy clothes that come off easily as her horny nubile body heats up with desire. Pulling off her shirt to expose her sensitive natural breasts and tugging her thong deep into the moist folds of her wet pussy, Jade takes her time enjoying and pleasuring her slender perfect body.
»»» End «««
Madison Chandler - Hardcore
Posted - April 17, 2013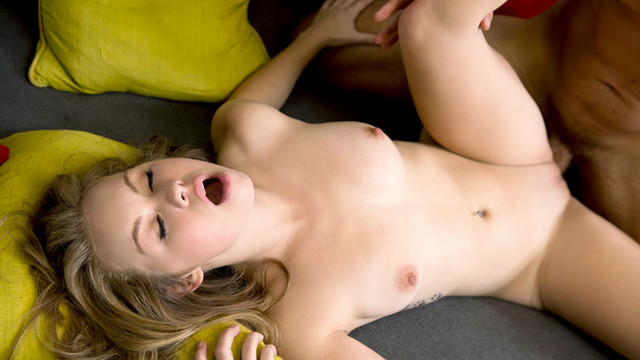 Madison Chandler is a hot little blonde whose kisses get her man so turned on that his boxers can't contain his raging hardon. Madison takes advantage, slipping her man's hard dick between her eager lips and sucking him as he moans. After repaying the favor by lapping at his woman's juicy shaved twat, Madison's man can hardly wait to sink his long hard dick deep into his girl's creamy dripping pussy.
»»» End «««
Nicova - Beautiful
Posted - April 17, 2013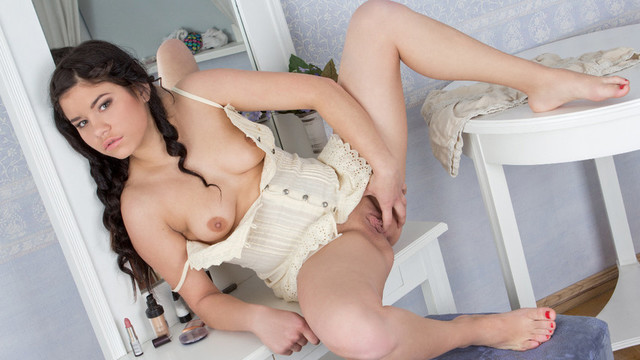 18 year old Nicova is fun and flirty and definitely ready for a good time. After dolling herself up, this dark-haired vixen can't wait to take off her panties and slide her fingers up and down her creamy slit to get herself nice and wet. When she is primed for a good fuck, she sinks her fingers deep into her tight twat and thrusts hard and fast until she cums.
»»» End «««
Jennifer Kush - Erotic Playtime
Posted - April 17, 2013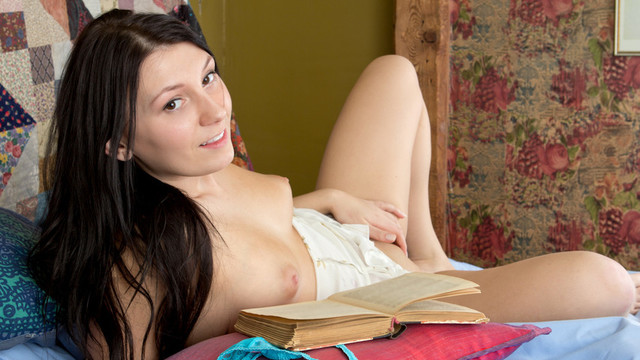 Jennifer Kush is a Latvian hottie who loves to get down and dirty with her shaved pussy. Distracted from her reading, Jennifer soon bares her beautiful breasts and pulls her panties up to put pressure on her juicy slit before tugging them off. Naked from the waist down, Jennifer is free to finger fuck her horny hole to her heart's content.
»»» End «««
Jade Dunn - Missing You
Posted - April 16, 2013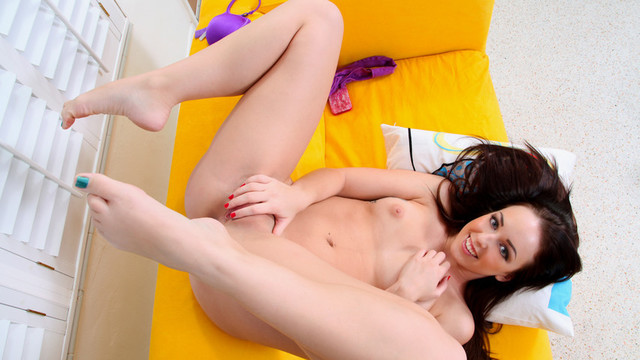 Pretty in purple, American girl Jade Dunn can't wait to get undressed and have some fun! Her medium breasts are perky and tipped with pale puff nipples that grow hard and tender under her expert touches. When her hand slips down between her milky thighs and settles on her horny clit, it's only a matter of time before this certified nubile makes herself cum.
»»» End «««
April Paisley - Wet Pussy
Posted - April 16, 2013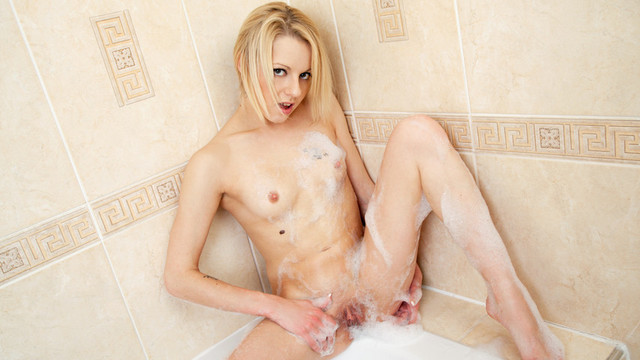 When she is finished with her daily workout, UK beauty April Paisley likes to soak in the tub and sometimes relax with a wet masturbation session. Stripping out of her clothes, April slides into the warm suds and slicks up her slim sexy body before climbing out and fondling her slippery slit as she moans in enjoyment.
»»» End «««
Nella Elmeritta - Sweet Dreams
Posted - April 14, 2013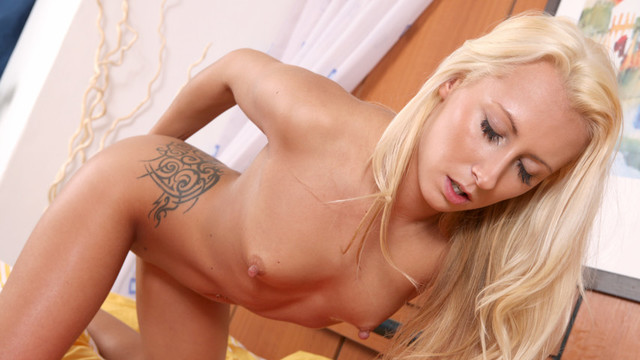 There's more to 20 year old Nella Elmeritta than a pair of perky little tits and a lovely smile. This Czech hottie also has a sharp mind and an insatiable love for sex. After showing off her saucy thong with its teasing beads that run up her slick crevasse, Nella slips out of her panties and replaces the naughty touch of the beads with her eager fingers pressed deep into her tight twat.
»»» End «««
Jade Dunn - Daily Pussy Stretch
Posted - April 14, 2013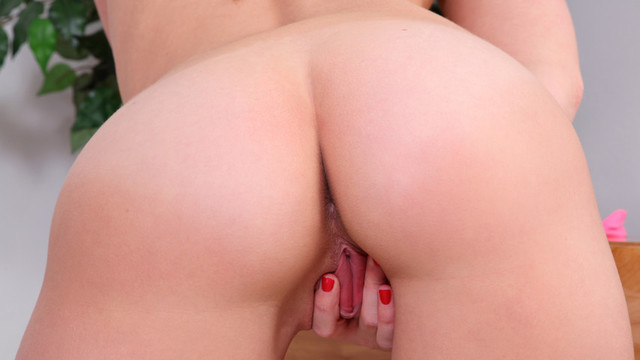 Keeping her lithe body limber and supple is one of the ways that 18 year old Jade Dunn has turned herself into a certified nubile! When she is done working out, she strips down to her pretty pink thong and then removes that final barrier to reveal her slick wet pussy. With the help of a trusty little vibrator, Jade is soon buzzing her way to pleasure town.
»»» End «««
Megifa - She Likes Balloons
Posted - April 14, 2013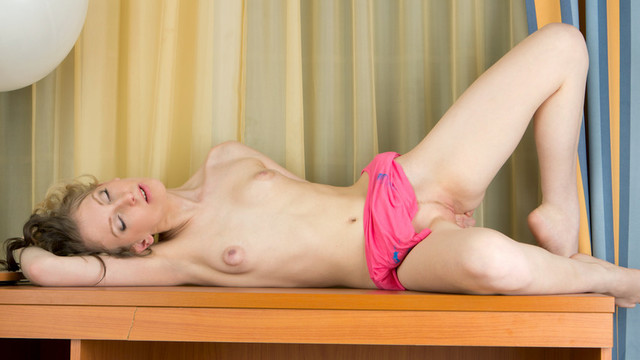 A big balloon makes 19 year old Megifa think of other big things, and before she knows it she's horny and needy! She starts out her sexy adventure by slipping out of her top and massaging her all natural breasts, but she leaves her miniskirt on as she slides her hands down to pump her fingers hard in and out of her landing strip pussy. Her touches to her sensitive clitoris are expert, designed to send her over the edge of pleasure as fast as possible.
»»» End «««