Olivia Sparkle - Showing Off
Posted - September 30, 2021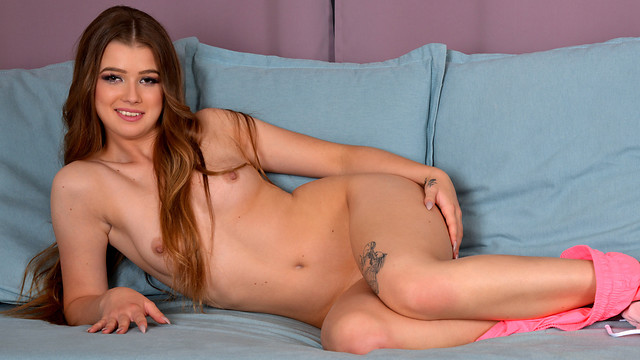 Lovely Olivia Sparkle knows she's hot as hell and she knows it. This 18 year old European bombshell is always looking for an excuse to pinch her nipples to hard peaks and then to put her panties aside so they don't get in the way of exploring her slippery bare pussy.
»»» End «««
Danaa - Dance Moves
Posted - September 29, 2021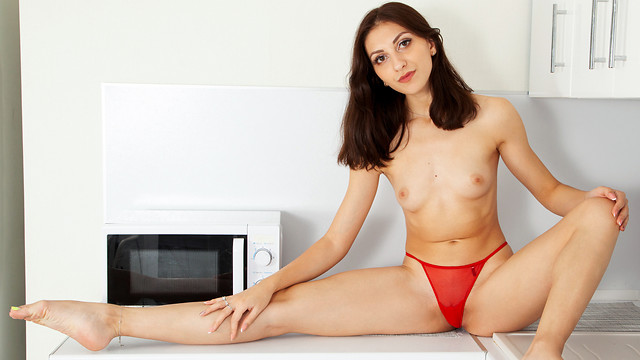 Looking fine as fuck in her romper, Danaa is sure to leave you horny as hell as she gleefully puts on a booty shaking striptease show. Her high heels hit the ground, followed by her thong. Nude, she spreads herself out so you can admire this teen's sleek curves and lovely tan lines.
»»» End «««
Olivia Sparkle - Ready For Fun
Posted - September 29, 2021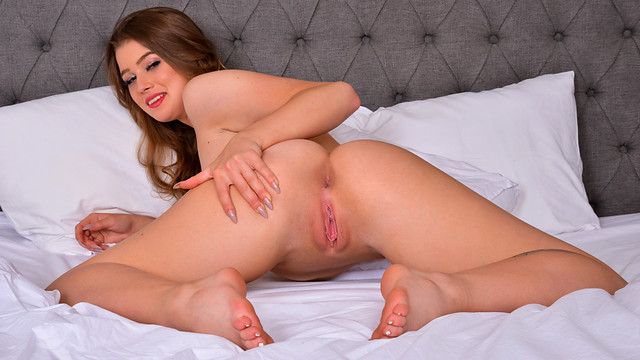 Olivia Sparkle is a stunning 18 year old who looks fabulous no matter what she's wearing, whether it's a skintight dress or nothing at all. She can't keep her hands off her cooch as she works her bra and panties off. Just watch how she pinches her nipples and feels up that fine fuckable pussy.
»»» End «««
Lassie - Sweet Release
Posted - September 28, 2021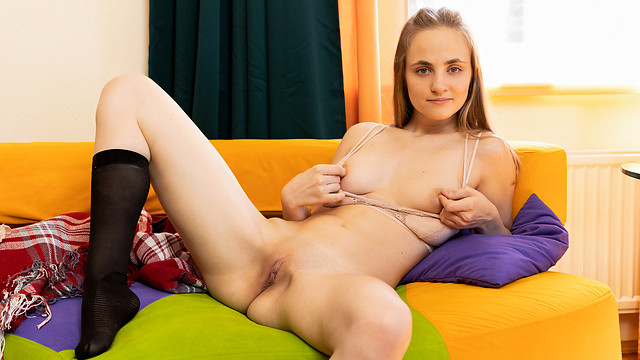 What would you do to get your hands on Lassie's big titties and puffy nipples? This Russian teen is a little bit shy, but once she starts playing with those jugs and peeling off her clothes she can't be stopped. You're sure to love incredible curves and the way her bald pussy is wet and eager.
»»» End «««
Katherine Fox - Try Not To Stare
Posted - September 28, 2021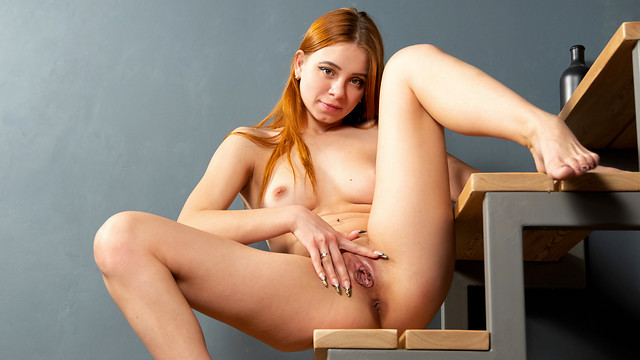 Katherine Fox is so horny pretty much all the time that she has a hard time keeping her titties in her clothes. Check out how hard her nipples are as she plays with them. Once she starts fondling herself, she just can't stop until she has finger fucked her bald pussy to climax again and again.
»»» End «««
Haily Sanders - Did You Miss Me
Posted - September 28, 2021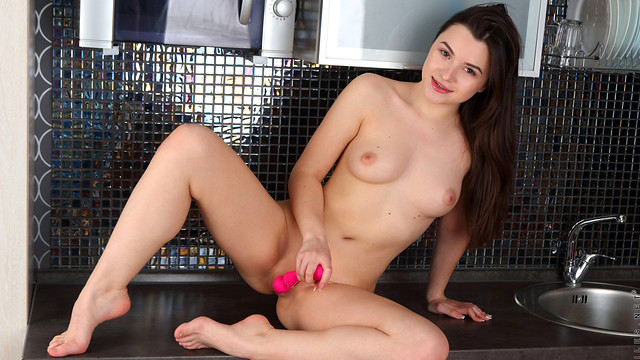 When you love sex as much as Haily Sanders, you don't say no to the chance to come back and get naked on camera again. Just look at those plump titties and the way she moves her certified Nubiles body. This cum loving coed is eager to get naked and prove she's never too old for toys.
»»» End «««
Eva Elle - Vibing Out
Posted - September 27, 2021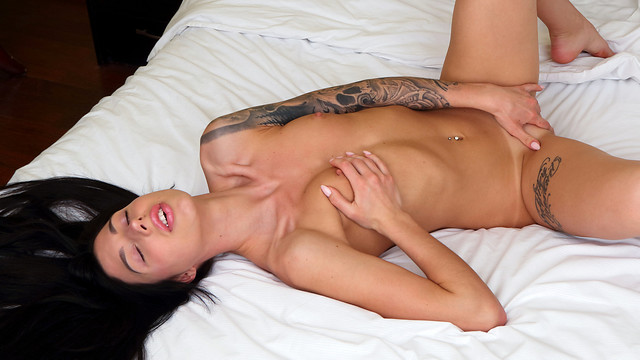 Eva Elle loves her toys, and she is never shy about peeling off her clothes and enjoying some alone time masturbating. Her nipples are already hard as her dress hits the ground, and boy is that lovely pussy wet beneath her fingers. This horny coed couldn't be more ready to use a vibrator to help her climax.
»»» End «««
Lassie - In The Moment
Posted - September 26, 2021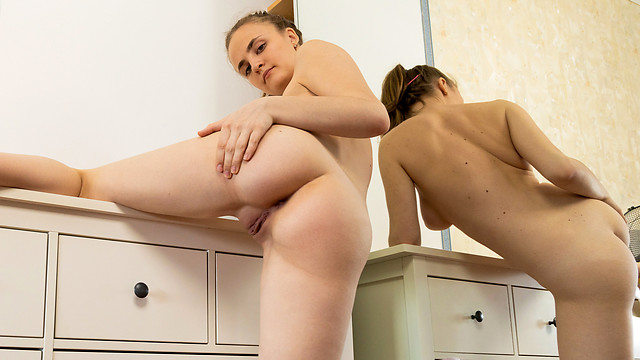 Teen dream Lassie has a body that's sure to excite. She loves her thongs, but she's even more fond of just taking off her clothes and enjoying her incredible assets. Today she just can't stay away from her clit as she spreads her pussy juices all over with her talented fingers.
»»» End «««
Eva Elle - Pure Pleasure
Posted - September 26, 2021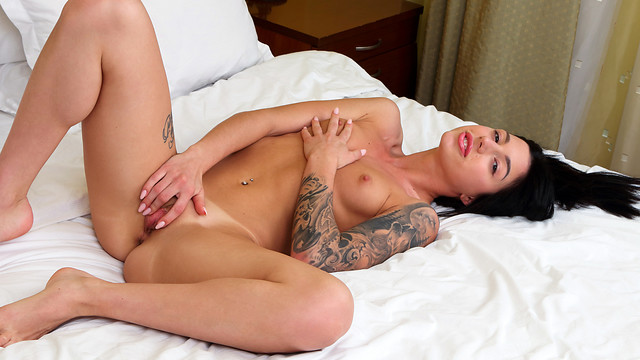 Coming home in her schoolgirl uniform leaves Eva Elle super horny and eager to cum. This cutie doesn't wait! She shucks her miniskirt and panties, then goes to work on her tight titties and her cock hungry bare twat. Her meaty pussy is so wet and eager to gobble up her big vibrator.
»»» End «««
Katherine Fox - That Good Feeling
Posted - September 25, 2021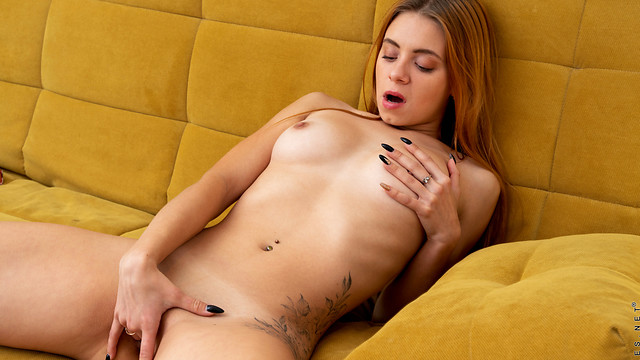 A romance novel leaves Katherine Fox feeling horny and eager to get herself off. There's nothing stopping this Russian bombshell from letting her clothes puddle on the ground as she feels up her incredible big titties and then moves lower to her dripping pussy. This redhead is incredible to watch as she fingers herself to climax.
»»» End «««