Aisha Choco - Sexual Desires
Posted - June 30, 2019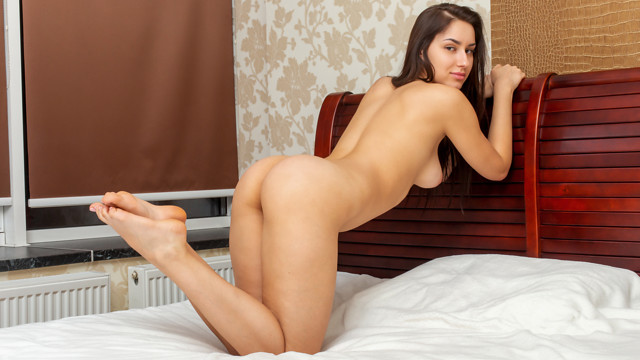 Looking sexy in a tank top and tight pants that show off her slim curves, Aisha Coco is a mouthwatering sight. She gets even hotter as she shows off her big titties, but when she whips out the delight of her cream filled bare pussy you'll be desperate to touch and taste.
»»» End «««
Alexis Tae - Red Rose
Posted - June 30, 2019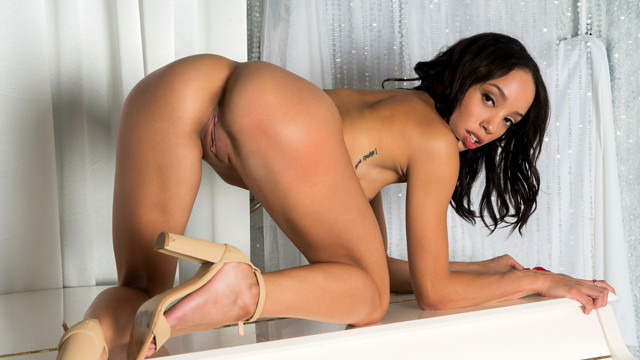 Looking fine in a sheer robe and matching red lingerie, Alexis Tae shows off her sweet sensuality while rubbing herself down with a rose. As this future nurse's clothes come off you'll drink in the sight of her slim and sexy figure from her nice abs to her tight nipples to her bare twat.
»»» End «««
Sweet Hale - Steamy Shower
Posted - June 29, 2019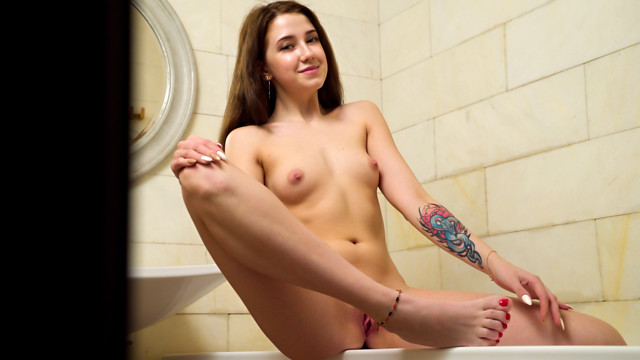 Shower time is always fun with Sweet Hale because it gives this horny Russian the chance to slide her wet hands up and down her slippery skin. Stepping beneath the spray in a white dress turns her whole getup sheer and makes it a cinch to tease the camera with her stunning teen figure.
»»» End «««
Aisha Choco - Cutie Cums
Posted - June 28, 2019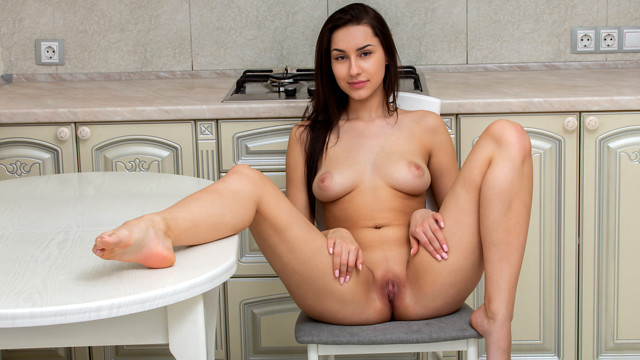 Tall and sexy in a short skirt dress, Aisha Choco is your dream come true. This certified nubile babe is a little bit shy as she flirts with the camera, but once she starts taking off her clothes her confidence grows. You won't be able to get enough of her perky ass and smooth bare twat.
»»» End «««
Sweet Hale - Russian Teen
Posted - June 28, 2019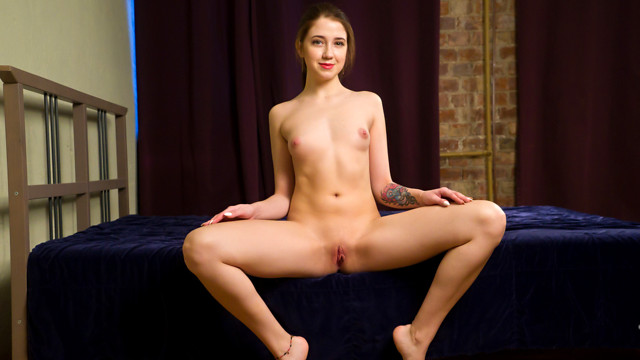 Looking sexy in red, Sweet Hale is ready to be seduced, even if it's by her own hands. The stunning Russian slips her finger between her cherry red lips, then slowly peels off her clothes while dripping water on her big nipples. By the time she's nude, this hottie is locked and loaded for fun.
»»» End «««
Alexis Tae - Pretty Little Titties
Posted - June 27, 2019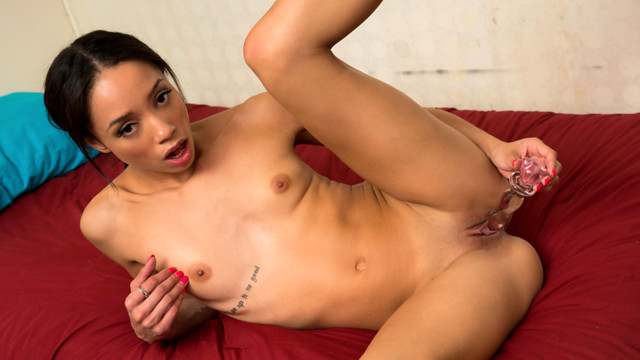 Back home from a long day at school, Alexis Tae takes her time feeling up her tiny titties while removing her shirt. She keeps on stripping, then lays herself out on the bed and warms herself up with her talented hands. Grabbing a glass dildo, she completes her self seduction with a hard pussy pounding.
»»» End «««
Aisha Choco - Brunette Beauty
Posted - June 26, 2019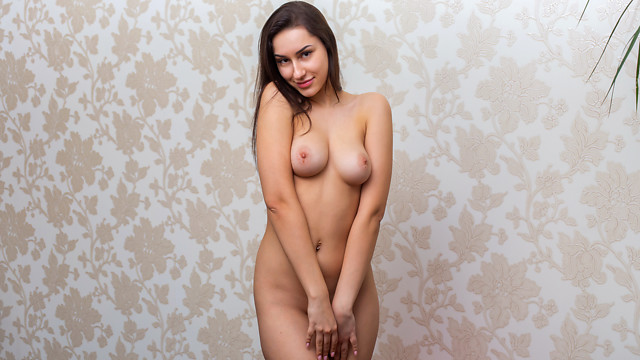 Bigtit cutie Aisha Choco is tall, hot, and so very down to fuck. This babe knows how to create a slow burn, gradually peeling off her miniskirt, then her bra, then her panties. Once she's nude, she lets you look but not touch as she flaunts her large areolas, firm ass, and meaty pussy.
»»» End «««
Alexis Tae - Lovely In Lingerie
Posted - June 26, 2019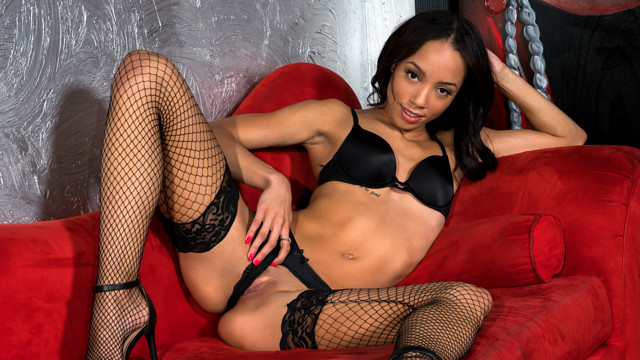 Alexis Tae is a petite cutie with a firm ass and a set of tits that you can suck right into your mouth. She loves showing off in lingerie, presenting herself as an invitation to enjoy as you drink her in with your eyes. Her bare pussy is already wet and ready for you!
»»» End «««
Serenity - Sexy Blonde
Posted - June 25, 2019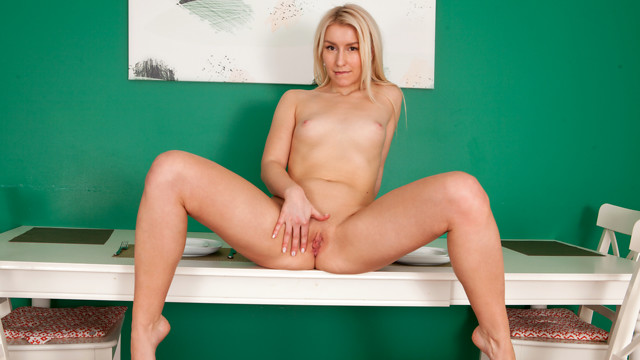 Blonde babe Serenity is a summer treat in her cherry red bra and thong. Get hot and bothered with this ravishing hottie as she gets naked and shows you how to fondle her perky all naturals and cream filled bare fuck hole until she's moaning with the intensity of a big O.
»»» End «««
Alexa Flexy - Tiny Gymnast
Posted - June 25, 2019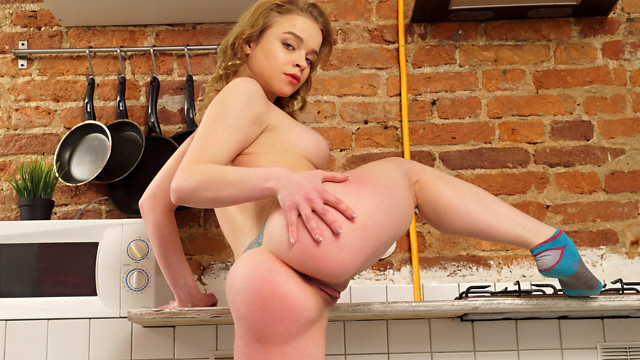 Well-rounded gymnast Alexa Flexy isn't shy about popping her tender boobies out of her top any time, any place. By the time she has stripped down to her socks, she's all wet and ready to play. We love watching her heft her firm boobs and fondle her clit between her slippery pussy folds.
»»» End «««