Kelsey Kage - Tiny Tease
Posted - April 30, 2019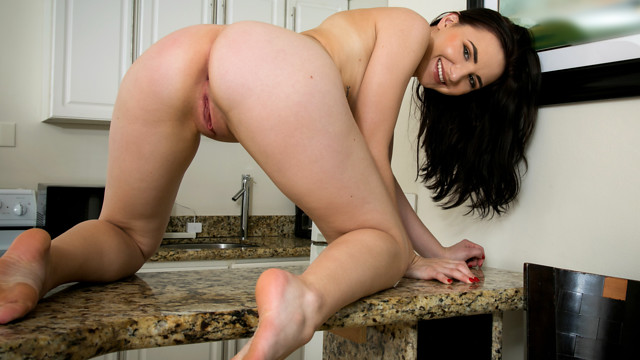 Skinny spinner Kelsey Kage is hot as hell and always DTF. When she's flying solo she has no problems peeling off her clothes and using her talented fingers to make her nipples hard and her bald pussy nice and wet. She's an expert at playing with her clit until she achieves orgasm.
»»» End «««
Vasilissa - Unzipped
Posted - April 30, 2019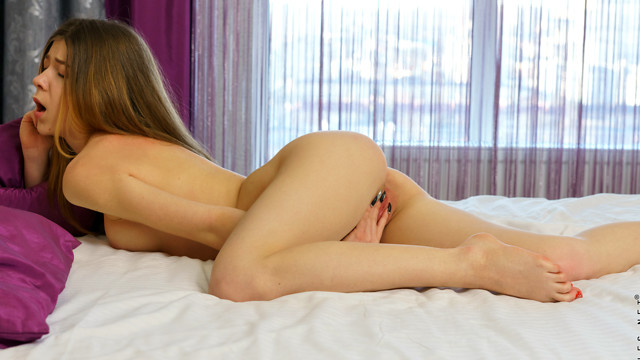 Vasilissa is a hot and horny Russian who's a little bit shy as she's undressing, but whose tantalizing breasts and mouthwatering pink nipples mean we're willing to be patient! Don't be fooled by her slow unveiling; this stunning young thing's slim and sexy body is locked and loaded for a good time.
»»» End «««
Jade Baker - Cherry On Top
Posted - April 30, 2019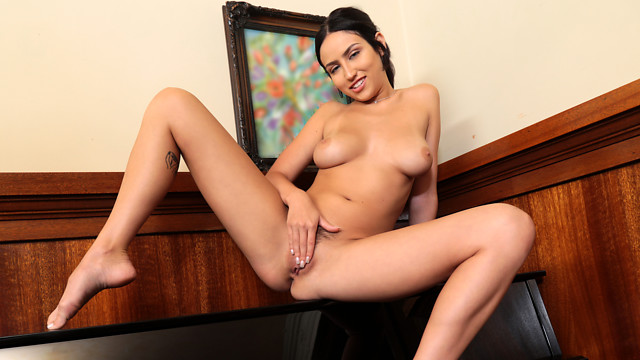 You can't contain the bounty of a chest like Jade Baker's. This bigtit cutie loves to show herself off as a prelude for fucking. Watch as she pops her titties out and pinches her nipples to hardness, then strips out of even her socks. Her hairy twat is wet and wild and ready for anything!
»»» End «««
Natalie Knight - With Her Toy
Posted - April 29, 2019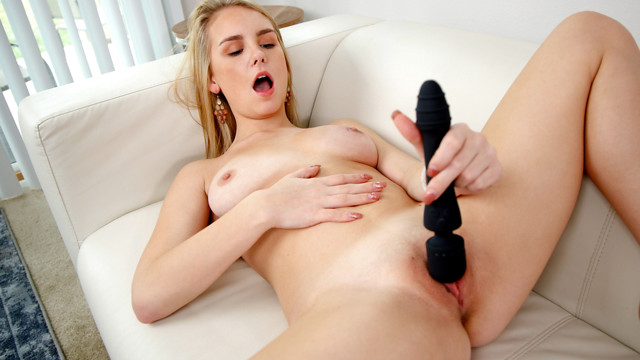 Lusty blonde Natalie Knight is quick to peel up her miniskirt and shake her ass in its thong. This teen can't wait to flaunt her tan lines as she slips out of her dress and panties and spreads her legs to show herself off. Grabbing a vibrator, she presses it to her clit until she cums.
»»» End «««
Natalie Knight - Shower Cutie
Posted - April 28, 2019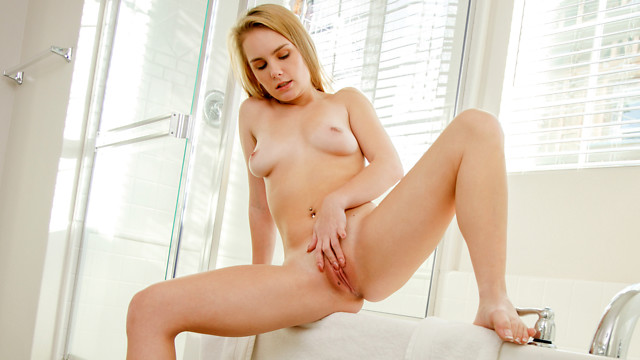 Black lingerie stands out against Natalie Knight's fair skin, but this blonde beauty can't keep her clothes on for long. As soon as she's naked she hops in the shower and soaps herself so her magical hands can feel up her all natural titties and explore her slippery bare snatch.
»»» End «««
Kelsey Kage - New Comer
Posted - April 28, 2019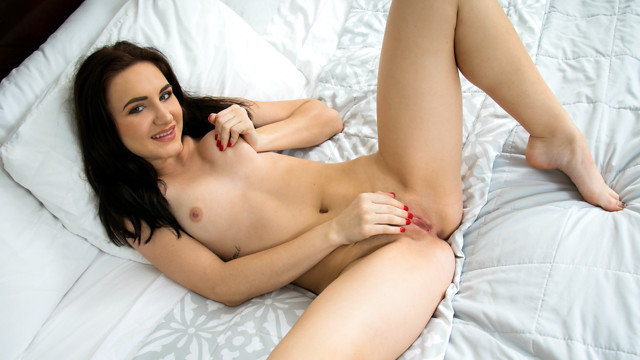 Kelsey Kage is brand new to porn but this sizzling hot bombshell has what it takes to be a star. Watch her palm her small tits and play with her tiny nipples until she's all warmed up and ready to fuck. Her meaty bald pussy is ready to be finger fucked to climax.
»»» End «««
Vasilissa - Taste Of Her
Posted - April 27, 2019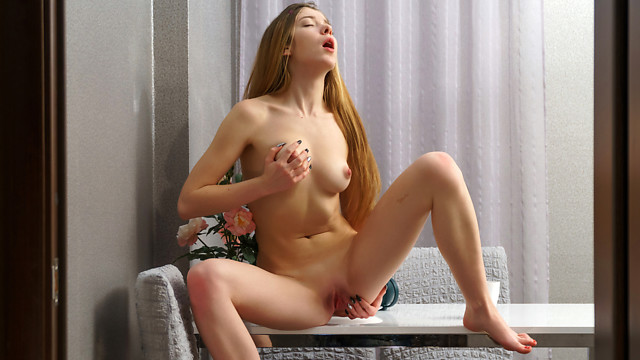 Once you lay eyes on Vasilissa in her booty hugging shorts and crop top, you'll want to have her. She's one hell of a flirt, taking her time stepping out of her thong, but once she's nude she lets her talented fingers explore herself from tits to twat until she's moaning.
»»» End «««
Vasilissa - Bare Beauty
Posted - April 26, 2019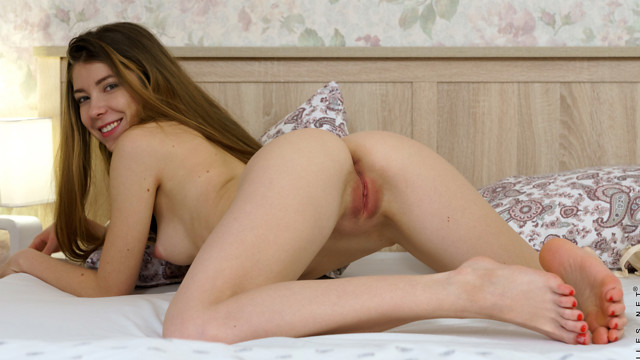 Horny bombshell Vasilissa is ready to be the girl of your dreams. Red high heels, and a short skirt catch your eye at first, but she's eager to show you her sheer panties and bra and then the slim body beneath. Enjoy her rosy red nipples and soft bare pussy as she shows off for you.
»»» End «««
Kelsey Kage - Fun With Kelsey
Posted - April 26, 2019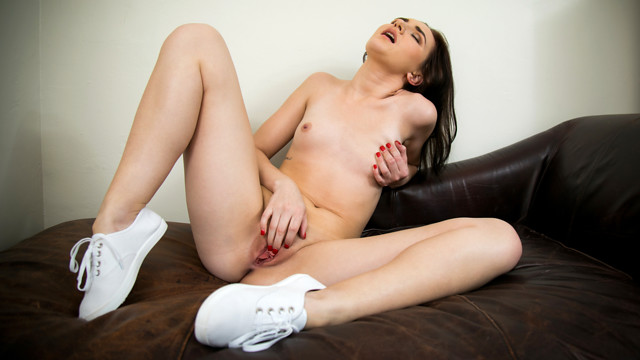 Amateur tease Kelsey Kage may be new, but she's as steamy and sensual as they come. This perky little spinner constantly has her hands on her tits and maybe even down her panties to play with her greedy fuck hole. She'll do anything to make her slippery bare pussy cum!
»»» End «««
Natalie Knight - Little Beauty
Posted - April 25, 2019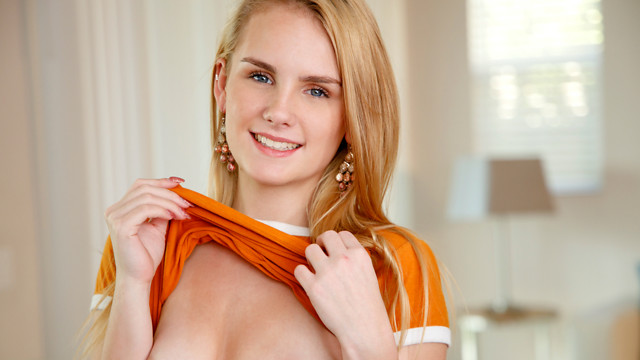 Natalie Knight is a teeny tiny dreamy teen who can't wait to learn how she likes to fuck. Showing off her certified nubile figure is second nature, from her all natural tits to her perfect-handful ass to her soft bald twat. Watch her explore her fuck hole with her talented fingers.
»»» End «««