Destiny Cruz - Pussy Pleasures
Posted - January 31, 2021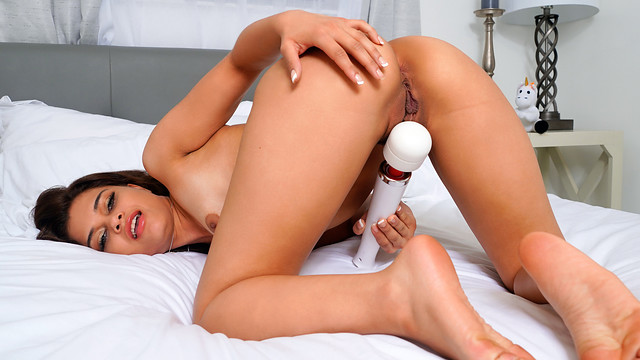 Lusty American Destiny Cruz just loves popping her titties out of her tops so she can fondle her puffy nipples to hard peaks. This horny coed has an incredible figure from her breasts to her ass to her nicely trimmed fuck hole. Watch her grab a toy and show you what makes her cum.
»»» End «««
Freya Mayer - Natural Beauty
Posted - January 31, 2021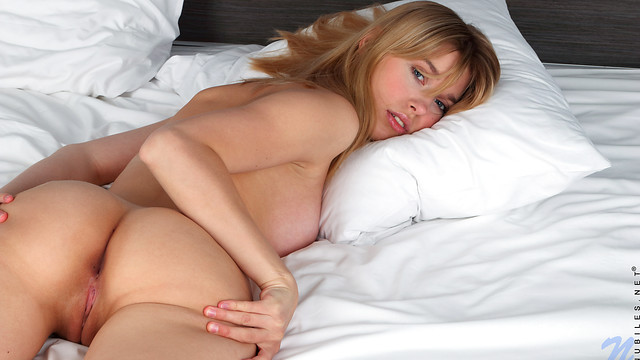 Freya Mayer is a bit of a hippie in that she loves to dress in flowing outfits that make it easy to get to her breasts and twat. As this blonde beauty strips, you'll see her tan lines, a sexy little secret that she only shows off to the partners she wants to fuck.
»»» End «««
Shay London - Sexy Shay
Posted - January 30, 2021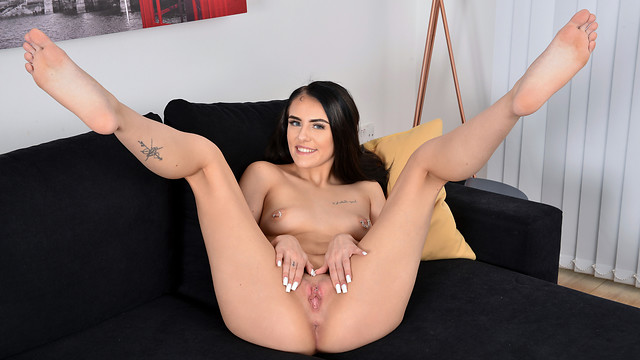 Shay London may be a teen, but there's nothing shy about her. She's confident in her sexiness and eager to show herself off. Her nipples are pierced, making them even more pleasurable to suck. When she peels off her thong and miniskirt to show off her bare snatch, you'll find another piercing surprise to enjoy.
»»» End «««
Destiny Cruz - Petite Princess
Posted - January 29, 2021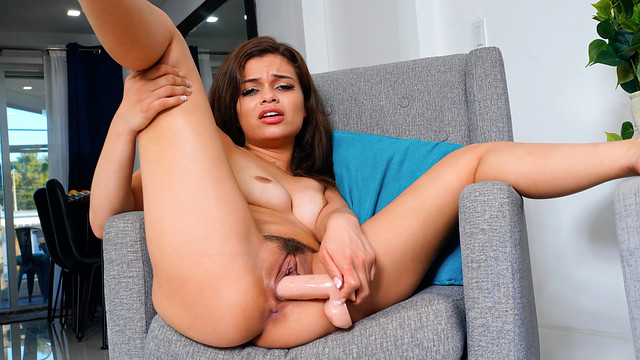 Destiny Cruz has a ton of sass wrapped up in a pocket-sized package. This tanned cutie loves to touch herself, rubbing her fingers over her nipples until they're hard and then going to work on her hairy twat. Whether she has a partner or she's using a toy, this horny hottie will do anything to make herself cum.
»»» End «««
Shay London - Not So Innocent
Posted - January 29, 2021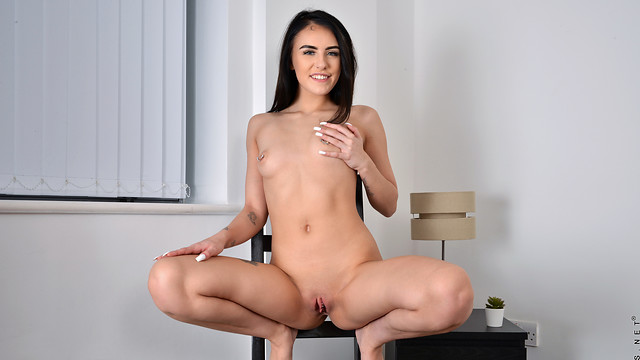 Shay London may appear sweet and innocent, but this teen is anything but. She's a total sex kitten who will do anything to give herself pleasure. Enjoy your exploration as you uncover her secret piercings, but be sure to leave plenty of time to sink deep into that lush bare fuck hole.
»»» End «««
Freya Mayer - Give Me A Taste
Posted - January 28, 2021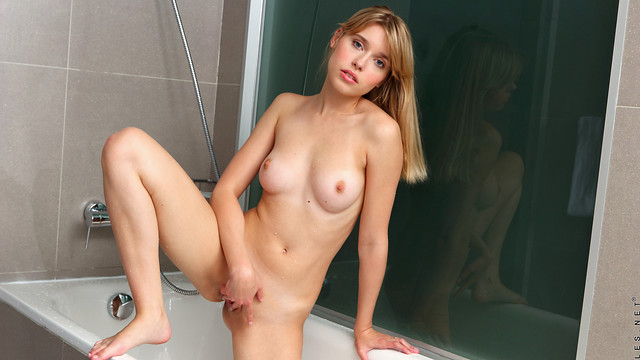 Check out the way cute coed Freya Mayer shakes that ass in its thong as she gets ready to bathe. Popping out her tan lined titties and then peeling of f her undies, she takes the time to fondle her tits and clit before getting in the tub and directing the warm water at her most sensitive spots.
»»» End «««
Destiny Cruz - Give Me More
Posted - January 27, 2021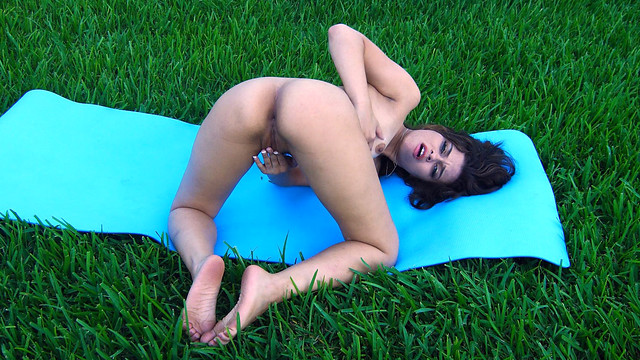 Do you want to see what's hiding beneath Destiny Cruz's tight clothes? Of course you do, and she definitely wants to show you! Take your time admiring those firm tits, then sit back for the real treat as you enjoy the sight of her hairy muff and creamy pussy. She can't wait to masturbate for you!
»»» End «««
Freya Mayer - Fun With Freya
Posted - January 27, 2021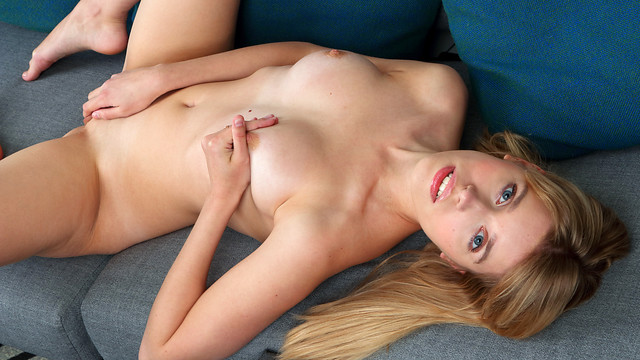 Fun loving Freya Mayer is the kind of certified nubile babe who commands attention no matter where she goes. Her blonde hair and cute face give her an air of innocence, but don't be fooled: this horny coed loves to get naked and masturbate her bald pussy until she's moaning with delight.
»»» End «««
Andi Rose - Two For Me
Posted - January 26, 2021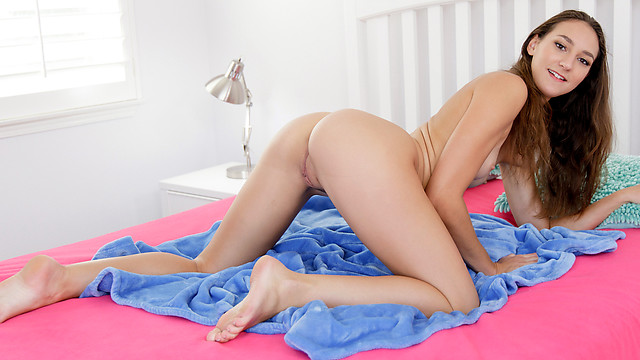 Look at the way Andi Rose pulls her tight shorts up to show off her firm booty and her lovely long legs? This tall chick is ready to sate her sexual needs as she strips down to show off her tan lines, small nipples, and lovely trimmed twat. She's wet and ready for a double toy pussy party.
»»» End «««
Nata Paradise - Take A Pic
Posted - January 26, 2021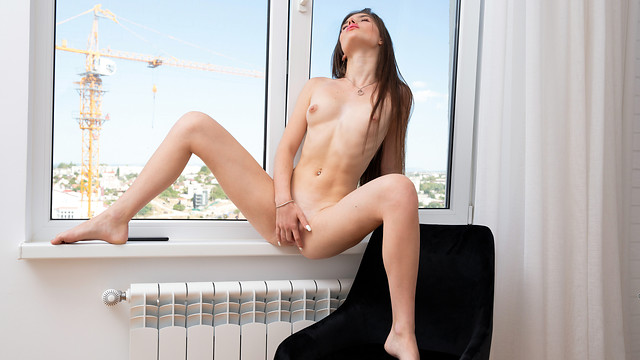 It should come as no surprise that Nata Paradise has some dedicated fans who live for snapshots of her tight teen body. She loves her sheer sexy lingerie, which makes it even hotter as she slowly strips down and indulges in some breast squeezing as a bit of foreplay before the main masturbation event.
»»» End «««