Sage Evans - Flexible And Sexy Redhead
Posted - March 31, 2013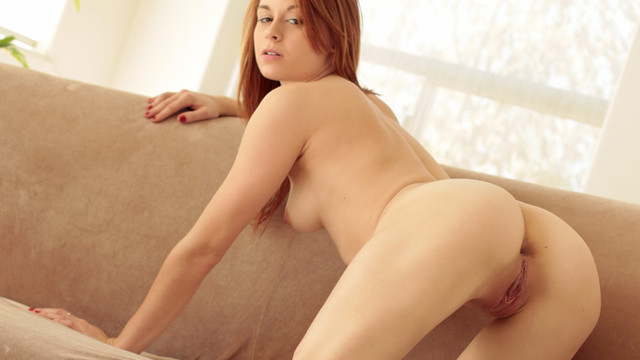 Long weekend afternoons are the perfect time for Sage Evans to lounge around and slowly seduce her lithe stunning body. Squeezing her tits through her tight tank top, this redheaded cutie soon starts discarding clothes. Naked and horny, Sage squeezes and massages her medium tits and fingers her cum craving pussy.
»»» End «««
Zoey Paige - Time For Herself
Posted - March 31, 2013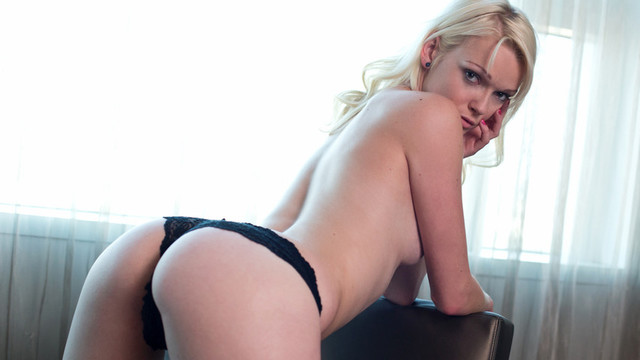 Zoey Paige is a hot blonde babe from California with a perfect tight ass that she enjoys showing off with obscenely high miniskirts. Knowing that she's got the goods gets this sex kitten hot and horny, and she's never shy about stripping out of her clothes and giving her bald beautiful pussy a long sensual massage.
»»» End «««
Polli - Such A Flirt
Posted - March 31, 2013

Waking up in the morning, 20 year old Polli is almost always horny. Fortunately, this beautiful blonde knows just how to take care of her needs. A few minutes of a lazy pussy massage gets sweet sleepy Polli wet and ready to take in every inch of her long vibrating toy.
»»» End «««
Lilly Evans - Sexy Tease
Posted - March 29, 2013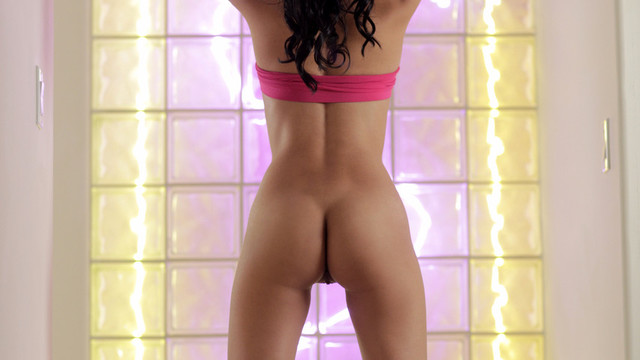 23 year old Lilly Evans has a slim sexy body that she loves to show off with tight revealing clothes. Wearing a band top and a pair of short shorts, Lilly is a tanned toned goddess. She teases by uncovering her full breasts with their hard dusky nipples, and then slides down her shorts to reveal her shaved mound. When Lilly is wet and ready to make herself cum, she takes out her trusty curved vibrator and presses it deep into her tight slippery hole.
»»» End «««
Sage Evans - Beautiful View
Posted - March 29, 2013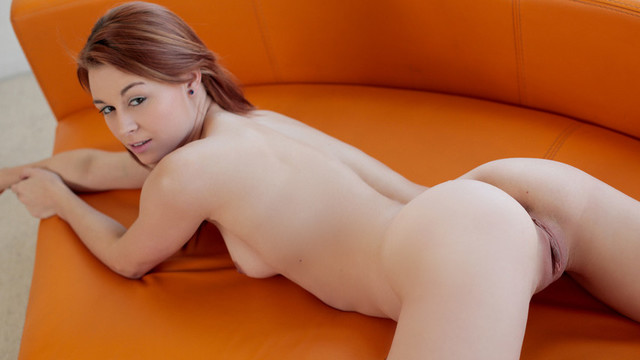 Redhead Sage Evans likes to spend lots of time outside, but she takes precautions to make sure her skin stays smooth and creamy. She shows off her spectacular body with a black lacy bra and panties before slowly stripping them off. Once Sage has lubricated her curved vibrator with her lush mouth, she slides it home deep into her needy bald pussy and pumps herself to a moan-inducing orgasm.
»»» End «««
Zoey Paige - Stimulating Vibrator
Posted - March 29, 2013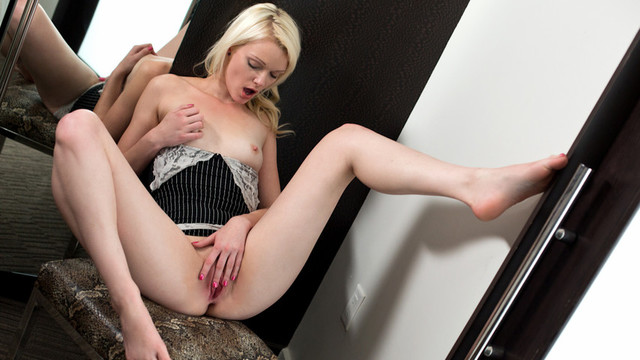 Dressed in super short lingerie that shows off the luscious curve of her ass, 19 year old Zoey Paige gets ready to give herself a good time. She slides her panties down and tests the warm wetness of her pussy. Taking some time to free her sweet small boobs, Zoey soon returns her attention to her weeping twat. A small black vibrator is just what this hot blonde needs to finish herself off.
»»» End «««
Polli - Playing With Her Pussy
Posted - March 29, 2013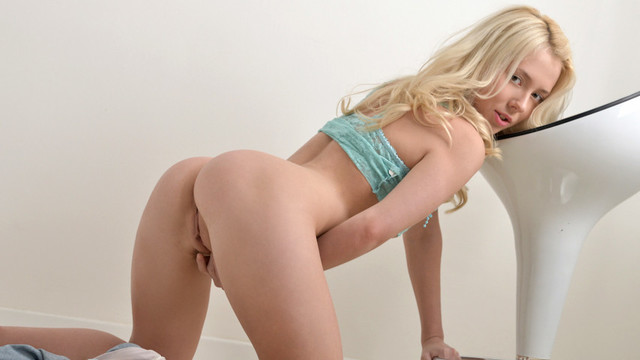 Feeling fun and flirty, 20 year old Polli slowly works her skintight jeans down her slim body. She runs her fingers through her long blonde hair as she slips out of her panties and pulls up her shirt to spill out her lovely tits. Soon this sex craving coed slides two fingers deep into her horny bald twat and gives herself over to her pleasure.
»»» End «««
Lilly Evans - Outside For All To View
Posted - March 27, 2013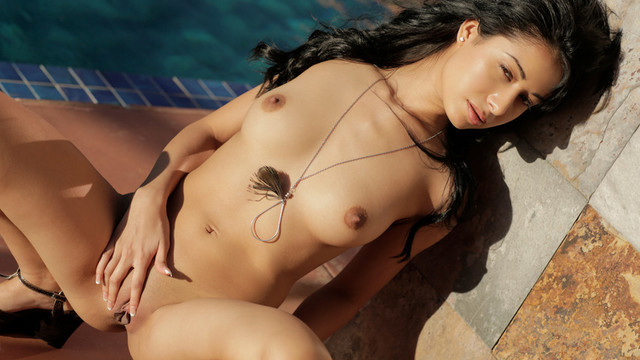 Lilly Evans is a flirty Latina babe who loves to spend time in the sun working on her tan. Slipping up the hem of her miniskirt, she teases with the curve of her luscious ass. She slides the straps of her sundress down her shoulders, flipping the panels down to expose her medium boobs. As she shimmies the dress down her lean body, Lilly looks around and then slides her panties off as well. Scandalously nude, Lilly settles in for a long leisurely pussy rub.
»»» End «««
Sage Evans - Hardcore
Posted - March 27, 2013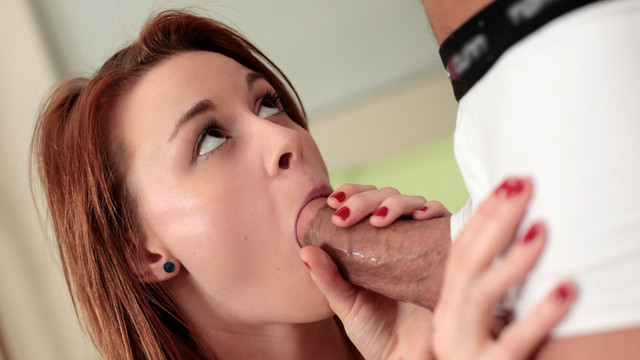 Sage Evans is a 19 year old California Girl who likes her men muscled and in charge. Crouching down before her guy, Sage wraps her eager lips around her man's eager dick and brings her hand to pleasure her own pussy as she sucks. When the lovers are both keyed up and horny for more, Sage's beau glides into her creamy twat as they search for pleasure in search of a variety of hot positions.
»»» End «««
Zoey Paige - Beautiful Blonde
Posted - March 27, 2013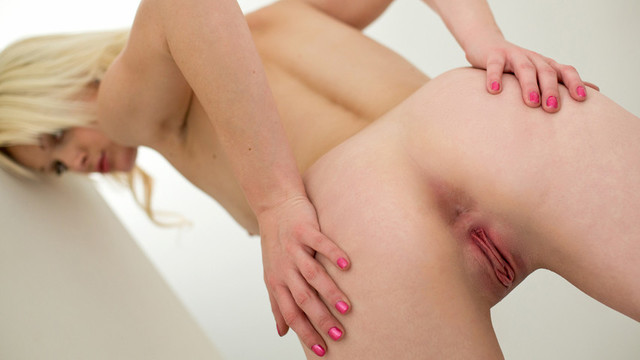 Zoey Paige is a hot number with a big appetite for sex. This all-American cutie loves to show off what she's got, and she looks good while she's doing it! Zoey flirts with the camera, pulling her shirt up by degrees before she takes it off altogether. Left in just her bra and thong, Zoey slips her panties to the side to gain access to her bald juicy pussy.
»»» End «««