Lily Jordan - Nice Tits
Posted - September 30, 2016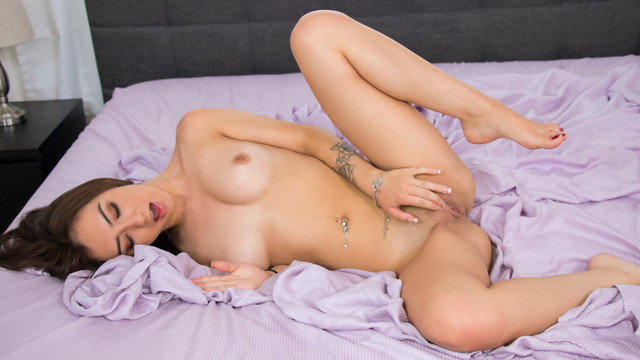 Stacked spinner Lily Jordan is a fresh young 18 and ready to show the world what she's got! Her perky tits are always ready to be cupped and fondled, but the brunette's real goal is getting out of her underwear so she can use her fingers to make herself explode with pleasure.
»»» End «««
Lea De La Torre - Busty Hottie
Posted - September 30, 2016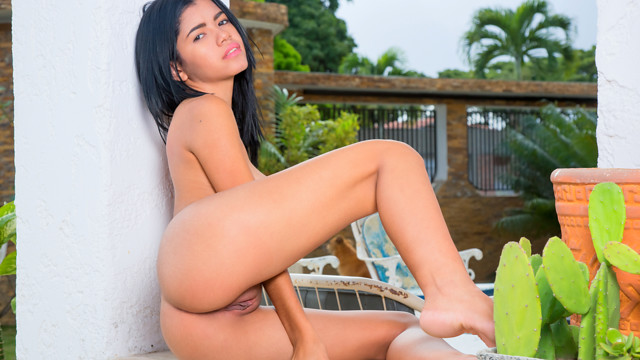 18 year old Lea De La Torre is a Latina babe who loves to sunbathe to keep her tan. After starting out in a micro bikini, she slips out of her bra and thong and slides her fingers between her thighs to give her bald snatch an outdoor masturbation fun time.
»»» End «««
Freya Von Doom - Dirty Talk
Posted - September 29, 2016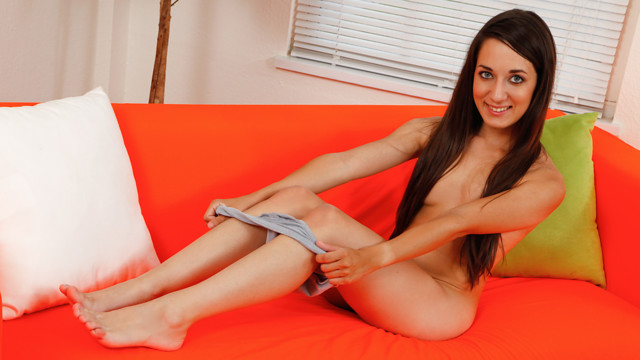 Even when she's alone, Freya Von Doom loves to talk dirty. Listen to her every desire as she does a sultry strip tease, and then enjoy the show as she fondles her little boobs and then spreads her slender thighs and goes to work with her fingers knuckle deep in her creamy bare pussy.
»»» End «««
Freya Von Doom - Cream Dream
Posted - September 28, 2016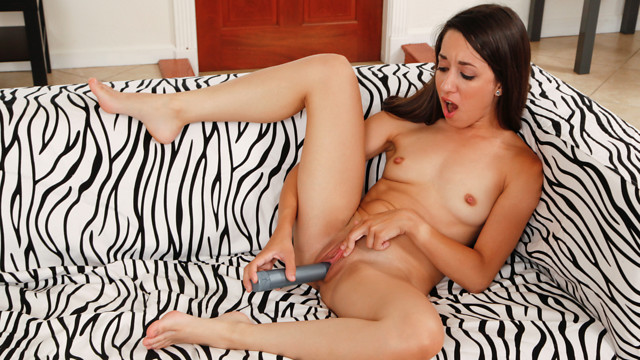 Shortie Freya Von Doom can't keep her clothes on! The brunette American is quick to ditch her miniskirt dress and panties, leaving her slender body naked and ready for her to slide her hands down so that one rests on her clit and the other pushes deep into her twat for a pussy fingering.
»»» End «««
Lily Jordan - Cute Tease
Posted - September 27, 2016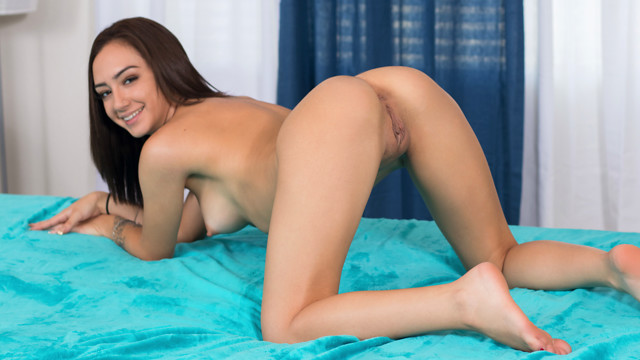 American teen Lily Jordan is excited to show you her budding breasts and petite little body. Her perky tits have amazing tan lines, whetting your appetite for this fireball as she finishes taking off her clothes. Naked, she simulates her blowjob skills and then crawls onto the bed to prepare a masturbation fantasy.
»»» End «««
Kseniya Yankovskaya - Pretty Pussy
Posted - September 27, 2016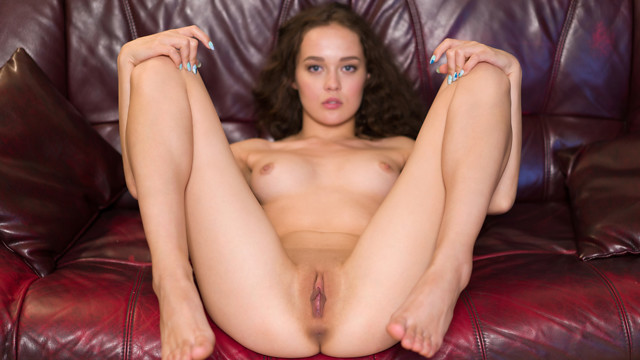 Tall Russian coed Kseniya Yankovskaya is a curly haired seductress with a love for cumming. Her slow striptease gradually leads her hands down past her perky boobs and rock hard nipples to settle between her legs in preparation to fondle and finger fuck her cock craving bare pussy that can't wait to explode with ecstasy.
»»» End «««
Cora Ora - Toy Pleasure
Posted - September 27, 2016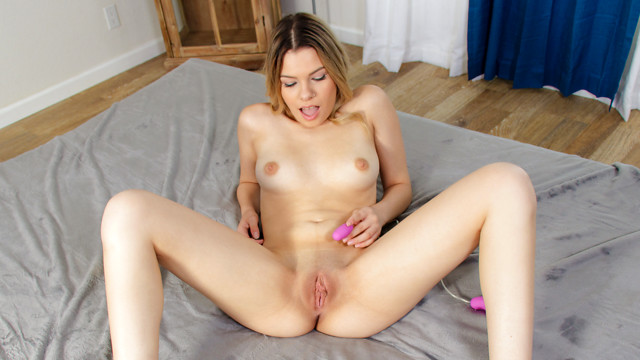 Young blonde Cora Ora is just 18 and ready to rock your world. This perky coed is happy to show off her bouncing boobs and smooth bald fuck hole, but her smiles transform into needy moans as she gets herself off with a remote control vibrator that leaves her juicy twat pulsing.
»»» End «««
Lea De La Torre - Beautiful Tits
Posted - September 27, 2016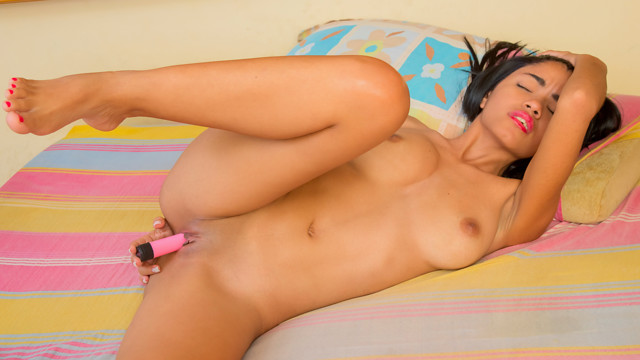 Latina coed Lea De La Torre is a stacked teen with big boobs and a big ass. This blossoming hottie won't take no for an answer when it comes to her pleasure, so she'll use her magic fingers and a vibrating toy to eke every last bit of pleasure out of her creamy shaved fuck hole.
»»» End «««
Silvia Burton - Sweet Vibrations
Posted - September 26, 2016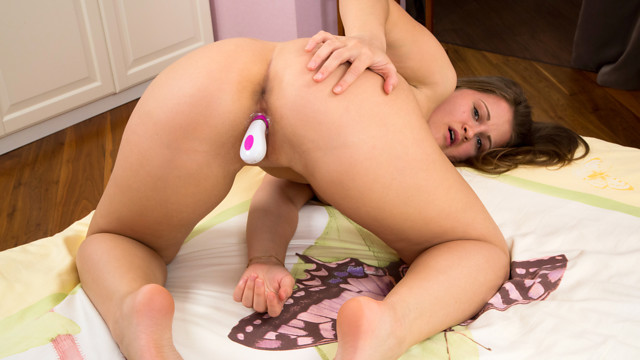 Busty hottie Silvia Burton has a big booty that can barely be contained by a thong, When this Russian coed decides to pleasure her creamy bald pussy by masturbating, she often turns to a vibrating toy that can fill her fuck hole up and leave her pulsing from orgasmic bliss.
»»» End «««
Cora Ora - Sweet Vibrations
Posted - September 25, 2016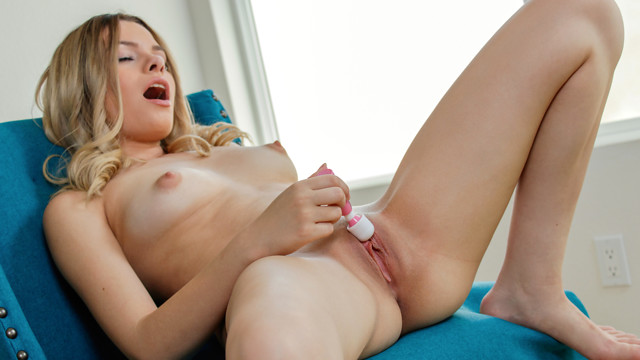 Flaunting her bubble butt in a thong that is easy to see beneath her miniskirt is second nature to Cora Ora, a tight American teen with budding medium boobs and a true love for sex. When there's no one around to take care of her needs she pleases herself, getting down and dirty with a vibrating toy that's sure to make her cum.
»»» End «««