Ariadna - Naughty Videos
Posted - May 31, 2015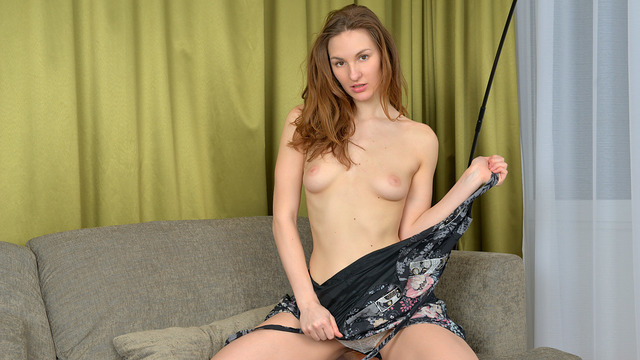 Russian babe Ariadna is a sex-crazed hottie who loves to wear dresses with short skirts that make it easy to get to her cum hungry bald pussy. She samples her goods with a hand down her panties, and then starts on her race to get naked so that she can enjoy the delights of her cock craving body.
»»» End «««
Halmia - Oily Babe
Posted - May 31, 2015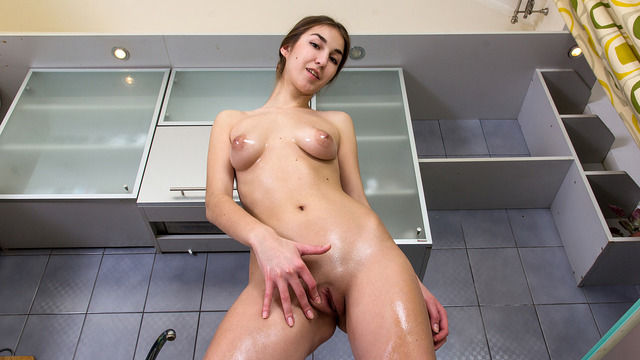 A tight miniskirt shows off Halmia's big booty and the camel toe that her pink panties make. This hot UK coed knows she's being a tease, but she's happy to follow through on her promise of pleasure as she drizzles herself with oil and then goes to town with her magic fingers fondling her tight bald twat.
»»» End «««
Tiffany Teen - Sensual Moves
Posted - May 30, 2015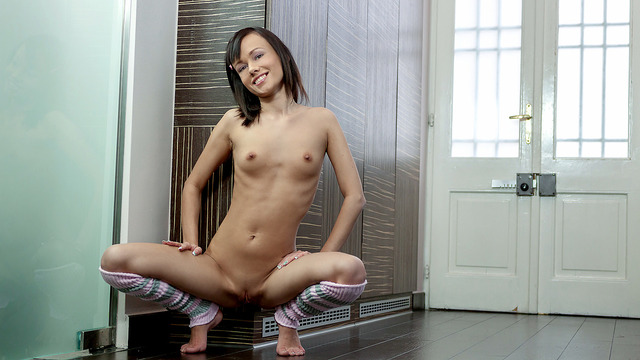 Short sweetie Tiffany Teen is a 24 year old coed with a tight little body that she loves to play with. Her hips sway with joy as she slips her sheer thong down her legs, which opens her soft shaved pussy perfectly for her talented fingers to bring her to pleasure town.
»»» End «««
Halmia - Long Haired Cutie
Posted - May 29, 2015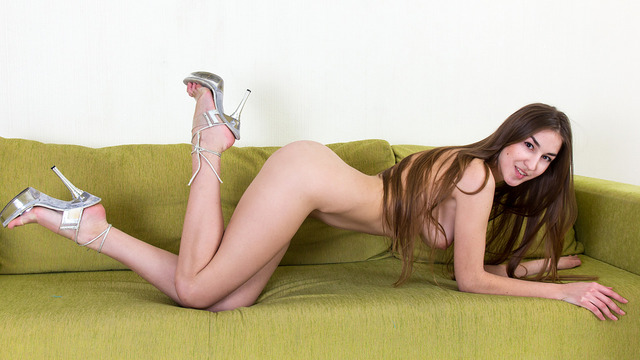 UK bombshell Halmia is a ready to get naked and put her fair-skinned body on display for you! From her all natural small tits that are tipped with suckable puffy nipples to her creamy shaved fuck hole that is always wet and ready for a hot fuck, this horny coed is built for total pleasure.
»»» End «««
Tiffany Teen - Petite Dream
Posted - May 29, 2015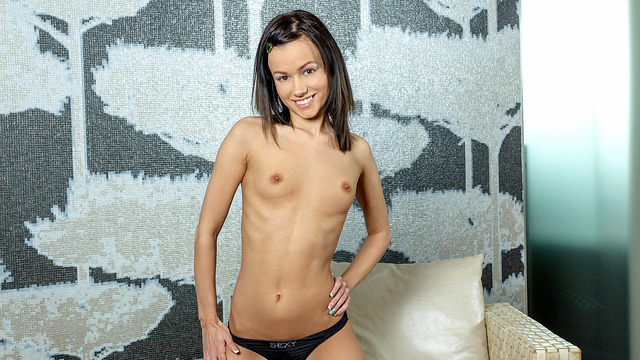 Super skinny spinner Tiffany Teen is a hot Hungarian whose tight little body craves sex at all times. She's happy to oblige, peeling off her thong and then spreading her legs so that she can sink a rock hard vibrating toy between her legs in her tight creamy fuck hole.
»»» End «««
Aria Alexander - Yoga Body
Posted - May 28, 2015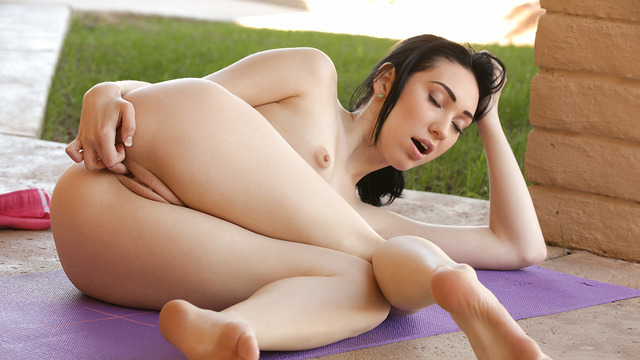 Doing yoga outside every day helps keep Aria Alexander sleek and sexy. She rewards herself for completing her workouts by getting naked once she's done so that she can run her hands all over her tight little body and small tits and then use her magic fingers to bring her creamy pussy to a throbbing climax.
»»» End «««
Ariadna - Determined To Cum
Posted - May 28, 2015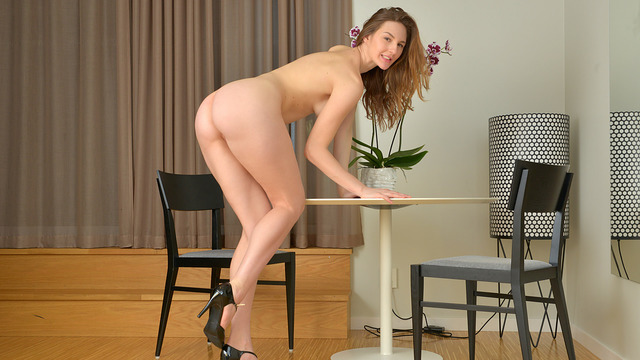 Lovely Ariadna is a Russian hottie who looks stunning in a dress with a miniskirt that lifts to show off some serious camel toe. This tall sultry coed is quick to throw off her dress so that she can pull her panties up into her crotch to prepare herself for the pussy pleasure that is about to start.
»»» End «««
Ariadna - Alone Time
Posted - May 27, 2015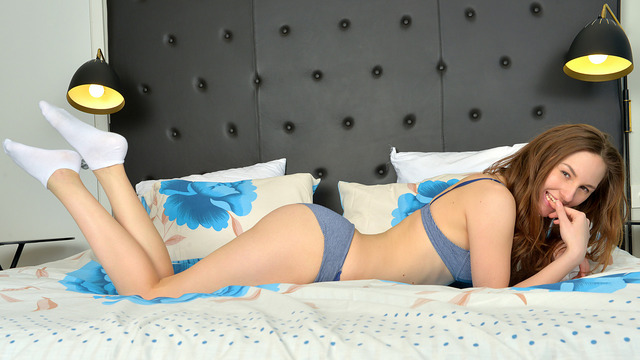 Ariadna is a hot to trot brunette with a tall willowy body that practically begs for sex! She slowly and sensually slips her bra off to let us admire her perky small boobs, and then gets rid of her panties so that we can enjoy the supple smoothness of her bald pussy that drips with eager anticipation.
»»» End «««
Alina West - Sweet Taste
Posted - May 26, 2015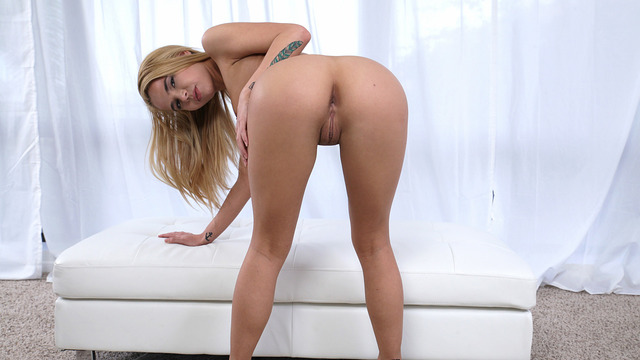 Looking hot in a matching bra and thong, American babe Alina West puts her whole stacked body on display. Although she takes her time in getting naked so that we can admire her sultry boobs and big ass, this former stripper doesn't fail to deliver a sexy show once her bare pussy is open for her business from her wandering fingers.
»»» End «««
Aria Alexander - Hot And Horny
Posted - May 26, 2015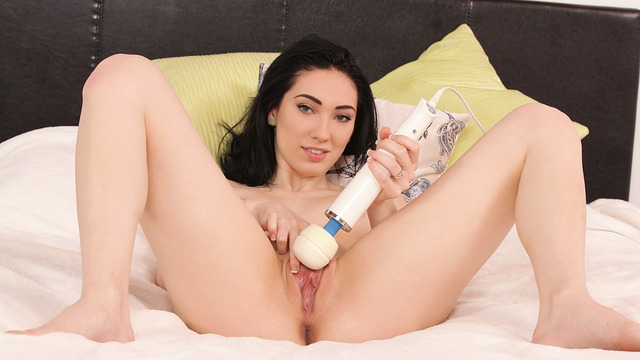 Looking sleek and sexy in a black bra and thong, Aria Alexander sets a course of slow seduction. She plays with her small breasts and rock hard nipples as she slips out of the bra. Once she sets her sights on her landing strip pussy, it's up to her talented fingers and a vibrating toy to make her cum!
»»» End «««