Aruna Aghora - Perfect Tits
Posted - May 22, 2014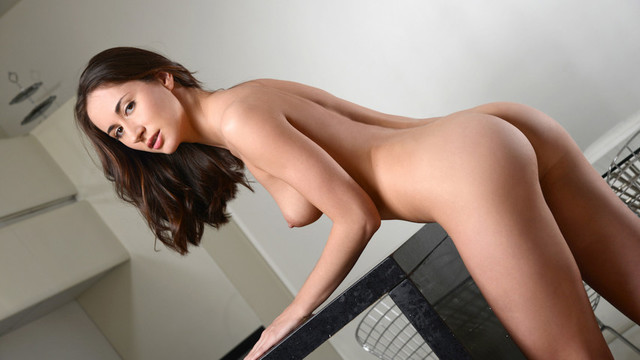 Russian cutie Aruna Aghora is blessed with a pair of full upturned tits that she loves to show off. As her clothes come off, the gorgeous coed knows that she won't be able to stop stripping until she's naked and able to satisfy the cock craving urges of her perfect soft pussy.
»»» End «««
Anna Maria - Her Favorite Toy
Posted - May 22, 2014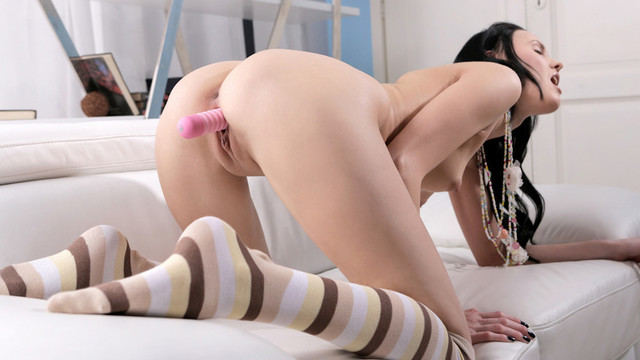 24 year old spinner Anna Maria isn't shy about slipping out of her clothes to play with her sensitive small boobs and hard puffy nipples. As soon as this Russian coed gets warmed up, nothing can stop her from using her fingers and hard dildo to satisfy the cock hungry cravings of her juicy bald fuck hole.
»»» End «««
Lucy Li - Busty Babe
Posted - May 21, 2014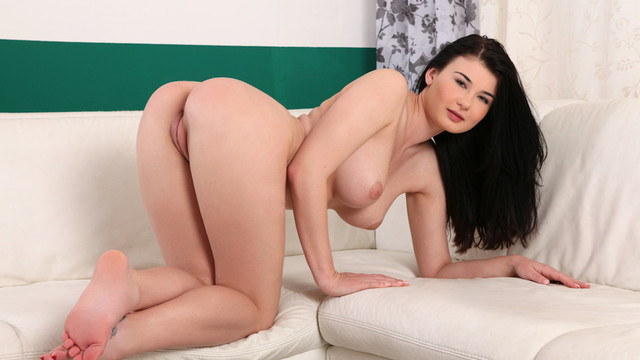 Super sweet Lucy Li has a pair of all natural tits that you'll have to see to believe! This slender sweetie loves showing her boobs off, too, and once her clothes start coming off she won't stop until she's naked and wet for a good climax. Laying back on the couch, Lucy uses two fingers pushed deep into the tight softness of her shaved pussy to work herself towards her ultimate goal.
»»» End «««
Anna Maria - Display Of Beauty
Posted - May 21, 2014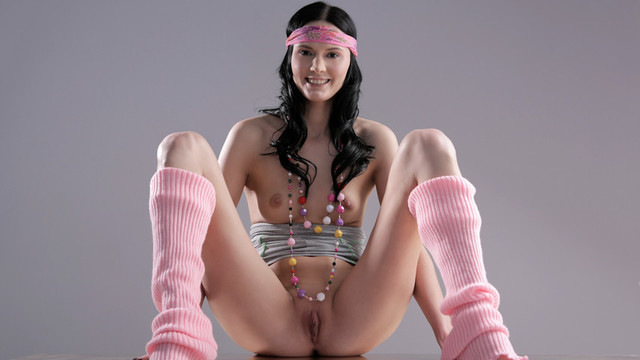 Angelic Anna Maria may look like an innocent good girl, but this naughty coed has the heart of a sexual temptress. You won't want to miss this raven-haired beauty as she bares her small tits with their rock hard and so-suckable nipples, then keeps peeling off her clothes till her soft bare pussy is on display for us to admire.
»»» End «««
Abby Paradise - Pov_pleasure
Posted - May 20, 2014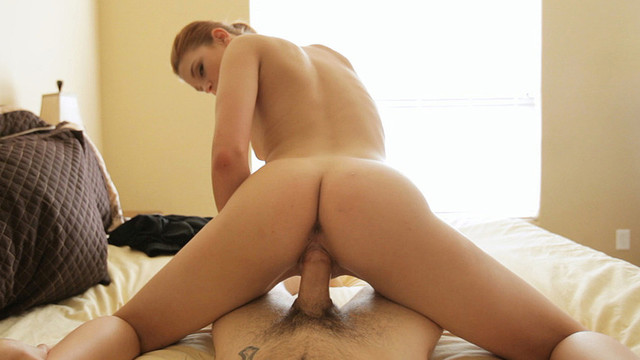 Sexy 19 year old brunette Abby Paradise gets horny when she and her boyfriend are playing in bed. She begins by rubbing his thick bulging cock through his shorts and pulls it out to lubricate it with her warm saliva. After Abby gets him rock hard from a hand job, she gently glides his fuck rod deep into her eager throat. Smiling and ready to cum, Abby climbs on top to let his dick penetrate her tight bald pussy. When they both cannot take anymore, her boyfriend explodes his love juice into her mouth.
»»» End «««
Nina Myers - Watching Porn
Posted - May 20, 2014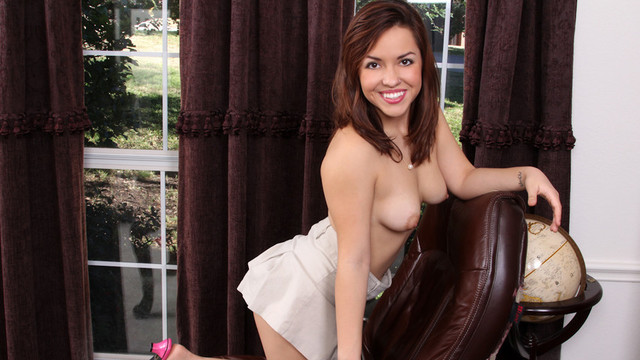 After checking out some porn on her computer, 19 year old Nina Myers is all hot and bothered and ready to rock her cum hungry body. Leaning back in her computer chair, she slowly undoes her clothes and runs her hands all over her bra and panties. Then she flips up her miniskirt and pulls off her panties to expose her sex craving bald twat.
»»» End «««
Vanessa Hottie - Working Out Her Pussy
Posted - May 20, 2014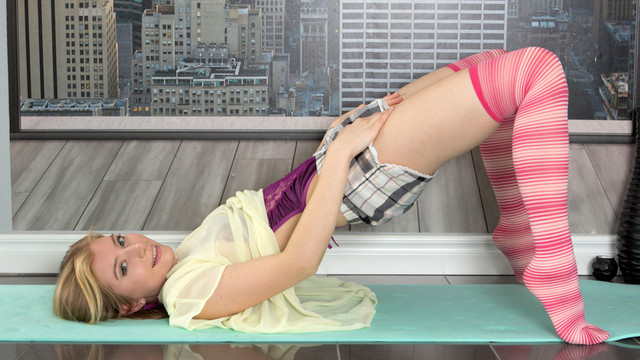 Vanessa Hottie is an ultra-flexible coed, but showing off her moves gets this Russian princess hot and horny for some sexual satisfaction. After stripping off her clothes and giving her horny medium boobs a nice rubdown, Vanessa gets down on the ground and spreads her legs so that she can give her cock hungry bald twat an orgasmic pussy fingering.
»»» End «««
Aruna Aghora - Beautiful
Posted - May 20, 2014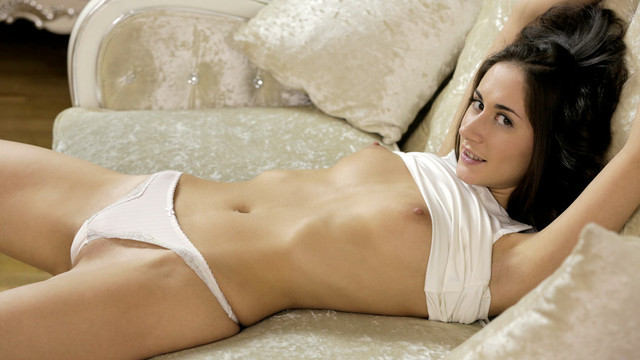 22 year old Aruna Aghora is a cock hungry coed with a slender frame and great legs. She's also constantly horny, so it's not surprising that she can't keep her hands off of her small tits and slender belly today! By the time she rolls her panties down her legs and reveals the creaminess of her juicy shaved slit, Aruna is primed and ready for a good time!
»»» End «««
Yvonne - Slim And Sexy
Posted - May 19, 2014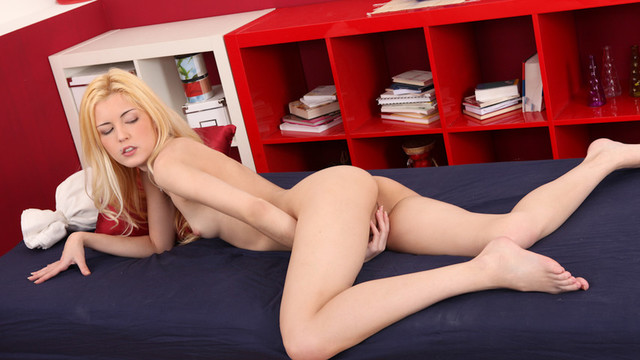 Blonde sweetie Yvonne is constantly thinking of sex, and this petite sweetie isn't one to deny her horny body! After slipping out of her clothes, there's nothing between this cock craving honey and her eager hands as they caress her small tits and then move down to finger fuck her slippery landing strip pussy.
»»» End «««
Nina Myers - Toy Surprise
Posted - May 18, 2014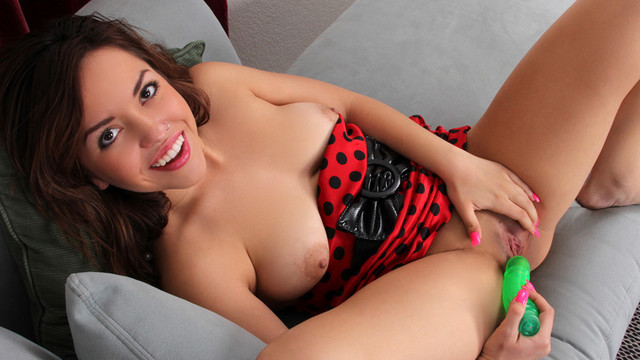 19 year old Nina Myers is experimenting with her newest toy. She starts off with a bit of foreplay, pressing the vibrating tip against her full breasts and diamond hard nipples. Liking what she feels, she trails the toy down her luscious body and then runs it up and down her panty-covered slit. From there, there's no stopping this American beauty from getting naked and pushing her new dildo deep into her cock craving twat until her whole body is bucking with passion.
»»» End «««