Natasha Malkova - She Likes This Toy
Posted - January 31, 2013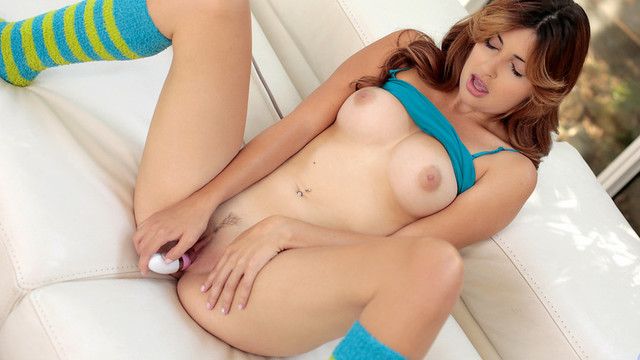 When Natasha Malkova decides that she wants to make herself cum, this hot coed doesn't hold anything back! After our brunette babe strips out her thong and reveals her creamy landing strip pussy, she teases herself with a long thing toy for a few minutes before giving her horny hole a good pounding with the vibrator until she cums.
»»» End «««
Leda - Her Favorite Toy
Posted - January 31, 2013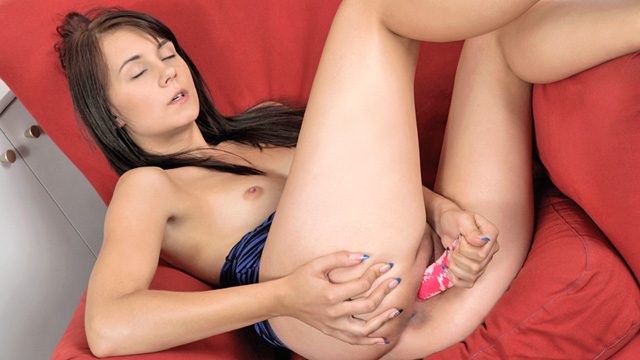 Dressing up in tight clothes that show off her slender body and perky little boobs, 19 year old Leda is quite the looker. She loves to flaunt what she's got, sliding up her miniskirt to show off her luscious ass with no panties, and then pulling down her top to free her small tits so she can play with her diamond hard nipples. With those flirtatious touches, Leda has only begun the process of teasing her shaved hungry pussy with a thick dildo as she hurtles toward a screaming orgasm.
»»» End «««
Casana Lei - Beautiful Smiling Babe
Posted - January 30, 2013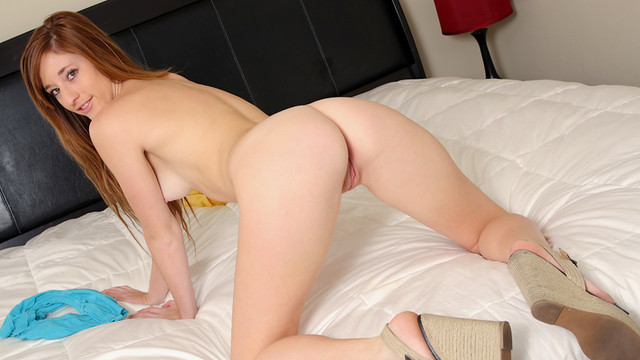 Casana Lei is an 18 year old California girl who loves to tease and flirt and satisfy her cock hungry pussy. Casana may not have a man around to satisfy her right now, but she is happy to strip down to her bare skin and lavish attention first on her small breasts with their puffy nipples, and then later on her juicy shaved pussy. This horny honey won't be satisfied until she has finger fucked her tight twat and drives herself towards an amazing orgasm.
»»» End «««
Ricky - Hardcore
Posted - January 30, 2013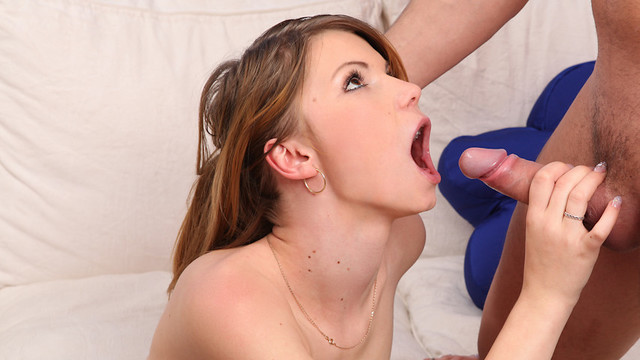 21 year old Ricky has finally found the guts to tell her boyfriend about her porn career, and instead of being mad he's hot as hell and wants to do a shoot with her! The couple starts out cuddling, but things get hot and heavy quickly as Ricky's man fondles her little tits and presses his hand to her clit before burying his face in her slick shaved pussy. Ricky rewards her beau with a blow job before settling onto his hard dick to ride him to pleasure town.
»»» End «««
Leda and her Magic Fingers
Posted - January 30, 2013


The outspoken 19 year old hottie, Leda, was salivating at the opportunity to show you what she can do with her fingers. Her confident tone is unmistakable when she describes them as simply magic; "I know my fingers are incredible. I can get myself off so easily. Maybe in 15 seconds flat... like magic!" Her slight snicker was undeniably sexy, and seemed more like an invitation to challenge that bold statement. To play along with her little game, we asked Leda to show us just how fast her magic fingers can get her pussy to cum.




Leda began to strip off her clothes, leaving just these tight cotton panties that hugged her sweet juicy twat. "I absolutely adore my tiny waist" she revealed to us. It it clear to see why this tiny, sexy waist is her favorite asset! Leda's perky tits were getting goosebumps from the chill in the air. This chill didn't last long when she figured out how to warm herself up. Slowly stroking the lining of her deep blue panties, the succulent juice from her twat was accumulating just beneath the surface. Rocking back and forth, teasing her cock hungry pussy, Leda began to creep those fingers with supernatural powers closer and closer to her clit.




In an instant, she flipped on to her back and shoved two fingers deep down into her wet shaved pussy. Wriggling them back and forth to stimulate her G-spot, while simultaneously massaging her swollen clit, made Leda let out the most intense moan you could imagine! Only seconds after the initial insertion of her fingers, her legs began to quiver and her nipples became nice firm peaks on top of her full round boobs. You have to see Leda make herself cum faster than you would believe! If you blink, you just may miss it. Visit Nubiles.net to get full access to Leda's hot videos, and so many more naughty co eds that love to please their sexual urges.
»»» End «««
Natasha Malkova - Outdoor Voyeur
Posted - January 29, 2013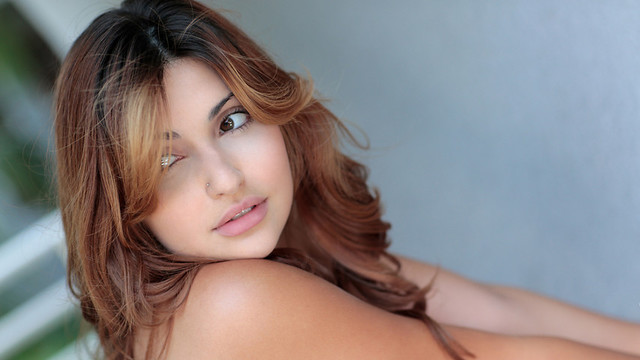 Sexy coed Natasha Malkova is has decided to have some fun in the sun. After posing in a variety of provocative positions, she hikes her skirt up to expose her panties, which she slips down over her long legs so that her landing strip pussy is bared. Natasha pulls down her top next to show off her heavy round tits and puffy nipples, and then she slides her hand between her legs to massage her wet creamy pussy.
»»» End «««
Leda - Delicate Touches
Posted - January 29, 2013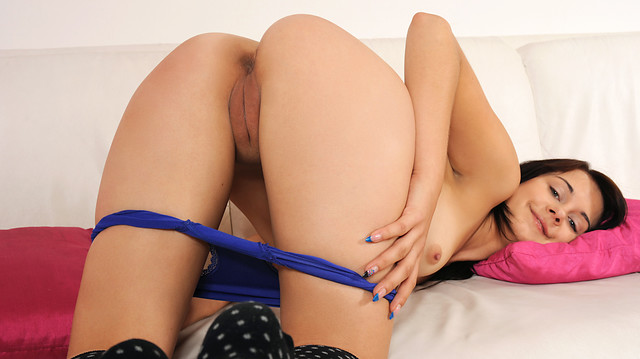 Leda is new to adult modeling and still a little bit shy, but she has a killer body that is made for showing off. This Hungarian babe starts out by giving us a glimpse of her blue panties before slowly undoing her halter top to fee her little tits. When she slips out of her panties and sinks two fingers deep into her wet horny snatch, it is only a matter of time before this hot number cums like crazy.
»»» End «««
Brookie Little - Tight Jean Shorts
Posted - January 28, 2013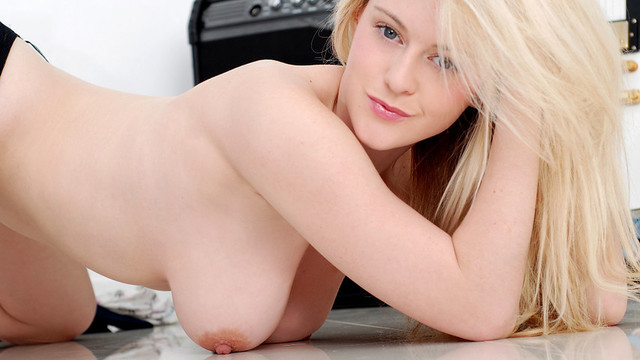 With killer curves and a pair of big breasts that are definitely her best asset, Brookie Little is one hot number. Already hot and wet, she slowly loses one piece of clothing after another until she is down to her leopard print thong and bra. When her underthings come off, Brookie can't wait any longer to massage her large tits and masturbate her horny pussy until she cums.
»»» End «««
Natasha Malkova - Cooling Off
Posted - January 27, 2013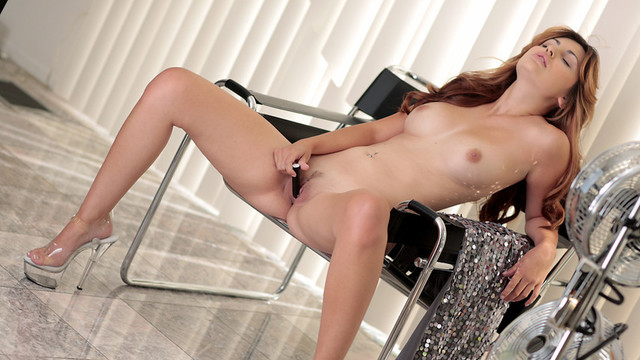 When Natasha Malkova decides to dress up for a night on the town, she's a gorgeous girl with killer curves and an ass that won't quit. She loves to find any excuse to take off her nice clothes and fondle her medium sized tits, though. When this brunette babe is feeling especially naughty she will use a vibrating toy on her tight twat until her orgasm overcomes her.
»»» End «««
Stacie Jaxxx - Sexy Tease In Red
Posted - January 27, 2013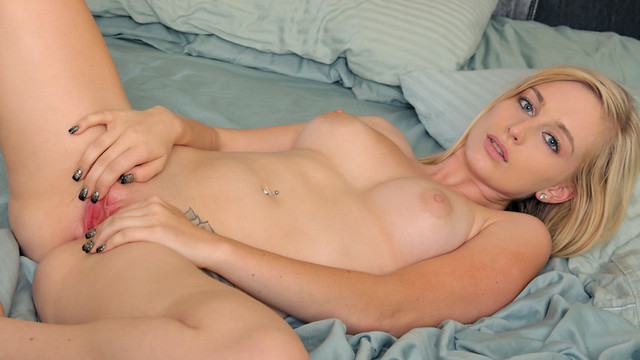 A sheer pink bra and panty set show off Stacie Jaxxx's fair smooth skin when she enters the room. It is clear that this cute coed has no idea how hot she looks as she gives the camera a shy smile, but she is still happy to strip slowly as she shows off her curvy body and her perky medium breasts. Her long blonde hair slides across her back as she settles on the bed to lick her tits and then fondle her clit until she moans her climax.
»»» End «««