Tali Dova - Study Break
Posted - September 30, 2014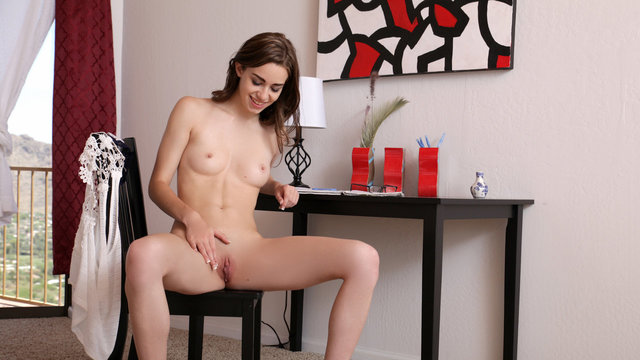 Brunette babe Tali Dova can't keep her hands off of her all natural small boobs and diamond hard nipples. Once she starts sliding her hands all over her tits and flat belly, the coed can't stop. Soon her hands drift down to her soft shaved pussy to fondle her super sensitive clit and drive herself towards a big orgasm.
»»» End «««
Eden Thomas - Toy Pleasures
Posted - September 29, 2014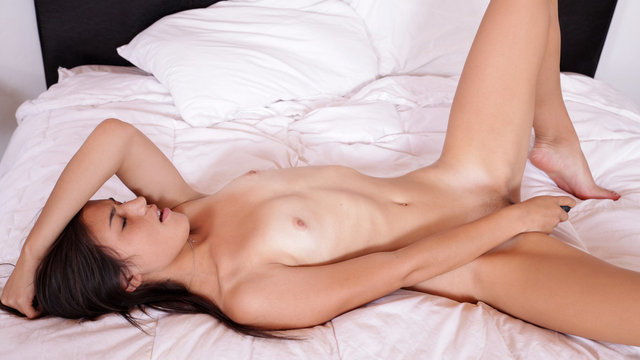 21 year old Eden Thomas may look sweet and shy, but this horny Arizona girl is constantly thinking up new ways to pleasure her bald creamy twat. Once she's naked, she warms herself up by sliding her magic fingers up and down her juicy slit and then turns to a vibrating toy to bring her to a body quaking climax.
»»» End «««
Willow Hayes - Sexy Selfies
Posted - September 29, 2014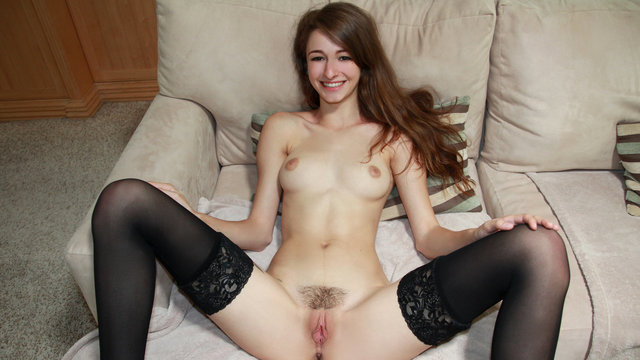 Petite hottie Willow Hayes knows that she has a stunning body, and she isn't afraid to show it off by taking naughty selfies with progressively fewer clothes to send to her admirers. Showing herself off gets this horny coed totally hot for a big climax, so she slips out of her thong and uses a vibrating toy to give her landing strip twat all the pleasure it can handle.
»»» End «««
Eden Thomas - Small Frame Cute Butt
Posted - September 28, 2014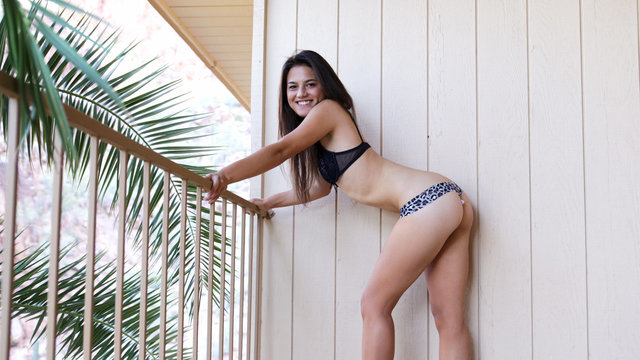 After a day of sunbathing, American hottie Eden Thomas can't keep her hands off of her small boobs or her rock hard nipples. She barely makes it into the house before giving in to the urge to peel off her bikini bra and thong so that she has unrestricted access to her juicy dripping snatch.
»»» End «««
Tali Dova - Petite Babe
Posted - September 28, 2014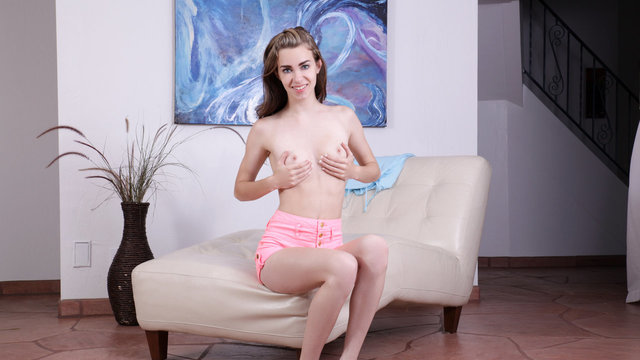 Super hot Tali Dova is a cum craving coed that can't wait to show off her tall slender body on camera. She peels off her bra and then pulls her panties aside to give us a glimpse of her juicy bald slit, and then slides them off entirely so that she can use light touches to pleasure her cum hungry clit.
»»» End «««
Willow Hayes - Pool Pleasure
Posted - September 28, 2014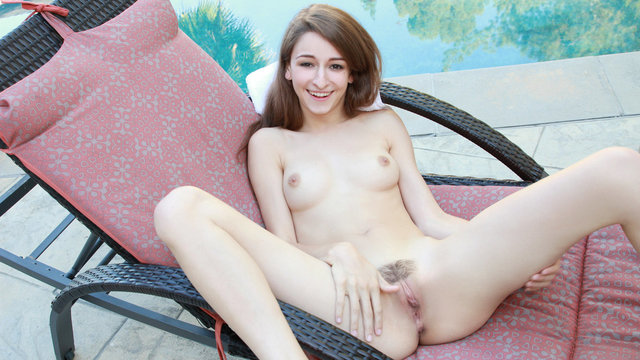 20 year old Willow Hayes enjoys her fair skin, but the brunette coed knows that a little bit of sun can give her skin a healthy glow. Besides, Willow enjoys squeezing her medium boobs and sliding her fingers up and down her slick landing strip pussy as she slowly removes her bikini and resumes sunbathing naked.
»»» End «««
Eden Thomas - Relaxing By The Pool
Posted - September 26, 2014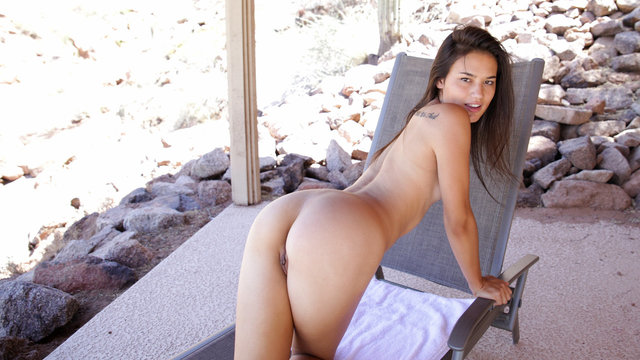 Arizona cutie Eden Thomas is a pool bunny whose favorite pastime is sunbathing to improve her tan. Although she enjoys the tan lines her bikini gives her, this sun-kissed coed knows that to achieve the best results she needs to slip out of her bra and bottom to spend some time naked in the sun.
»»» End «««
Willow Hayes - Outdoor Voyeur
Posted - September 26, 2014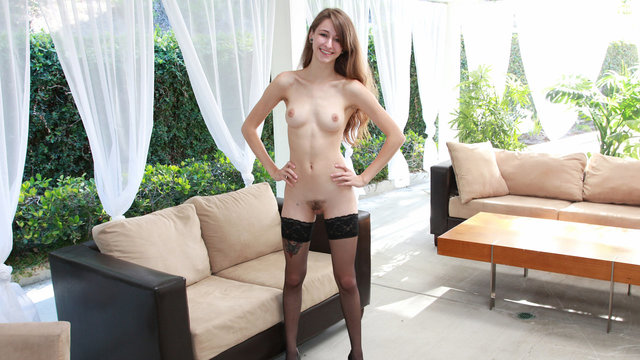 Although American hottie Willow Hayes looks stunning in a sensual red dress, this little voyeur is too horny to stay clothed for long. She starts by pulling the top down to let her all natural boobs with their puffy nipples hang free. Liking the way the air feels against her bare chest, Willow keeps stripping until her juicy snatch is totally exposed and ready for action.
»»» End «««
Tali Dova - Hot Body
Posted - September 26, 2014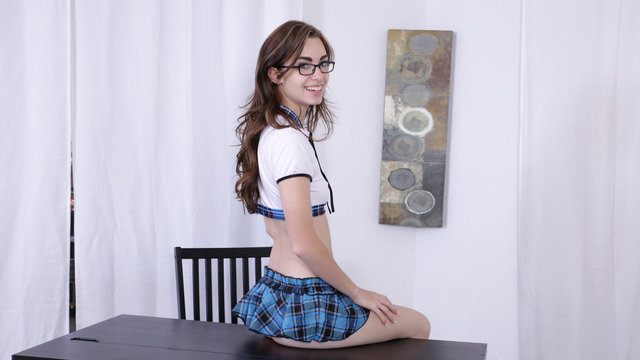 Tali Dova is a 19 year old coed whose parents make her study, but that doesn't stop this glasses-wearing hottie from rewarding her diligence with sensual touches to her tall slender body. Once she's ready for a break, she peels off her shirt and thong, then runs her hands all over her small tits and slick bald pussy.
»»» End «««
Sima - Hardcore
Posted - September 24, 2014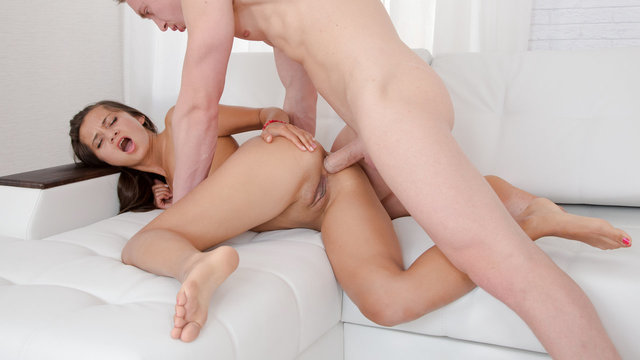 Sexy spinner Sima is about to try anal for the first time and she just can't wait! She warms herself up with slaps to her lush ass and a peep show of her small horny tits, then joins up with her lover to kick off some hardcore action. After delivering an eager blowjob to get her lover hot and hard, Sima gets down on her hands and knees and lifts her ass in the air. Her man takes advantage of her exposed bald pussy first, sinking his hard dick deep into her sweet twat with hard pounding strokes. Once Sima is relaxed, she looks up at her lover with a smile to signal that she's ready to give anal a go. She sinks down onto her man's cock as her tight ass is penetrated, controlling the speed to start. Soon she is comfortable and loving it as she tries all kinds of positions with her man's dick buried to the hilt in her chocolate hole. When she's finally had enough, Sima rewards her guy with a blowjob that doesn't stop until her mouth and face have been showered in warm salty cum that dribbles down her chin and onto her little tits in a river of love.
»»» End «««