Lexi - Sweet But Bad
Posted - February 22, 2022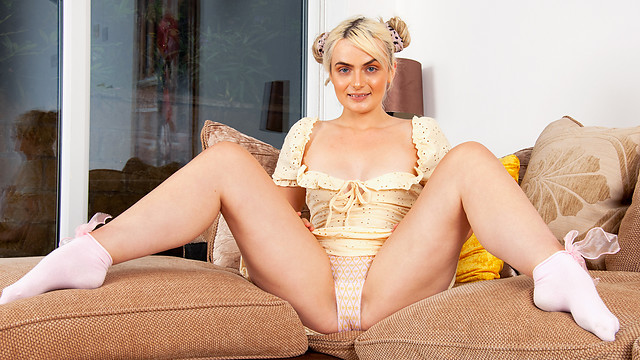 Looking oh so sexy in her miniskirt dress, Lexi is a mouthwatering sight. The only thing hotter than that dress has gotta be this certified nubile hottie on the ground with a Rabbit vibrator fucking first her mouth and then her cum loving landing strip snatch while she squirms and squeals.
»»» End «««
Milka Feer - Watch Me Play
Posted - February 22, 2022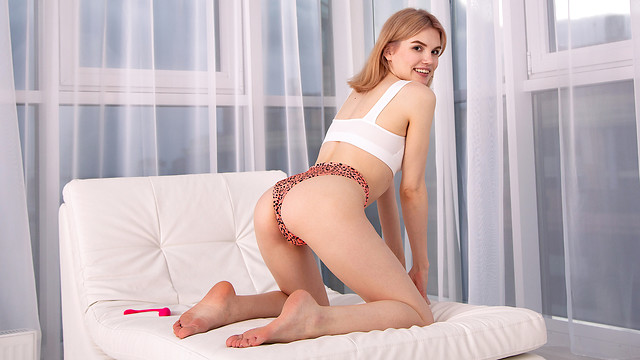 Trust us, you've never met a girl who loves her toys as much as Milka Feer. This sweet and sexy Russian cutie isn't afraid to pop her clothes off and flick her nipples to hard tips before going to work buzzing her clit and then vibing the inside of her cum loving fuck hole.
»»» End «««
Gracie Gates - Tits And Toys
Posted - February 21, 2022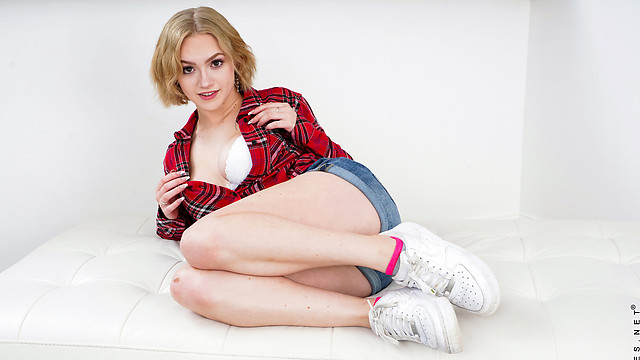 Gracie Gates just loves to play, and with a body like that, what teen wouldn't? She is pinup babe hot with her short hair and incredible all naturals, and her sex drive is through the roof. Just look at how her bald pussy creams and gobbles up her big purple dildo!
»»» End «««
Lexi - Pretty Pink
Posted - February 20, 2022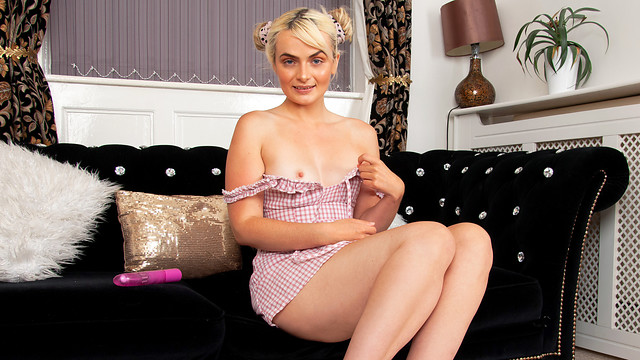 If you want to see a hottie like Lexi get naked and let that landing strip pussy gobble a Rabbit vibrator, look no further. This British babe is always eager to get down and dirty with making that twat twitch. Let her show you all the ways to push her buttons!
»»» End «««
Gracie Gates - Sexy Sweet
Posted - February 20, 2022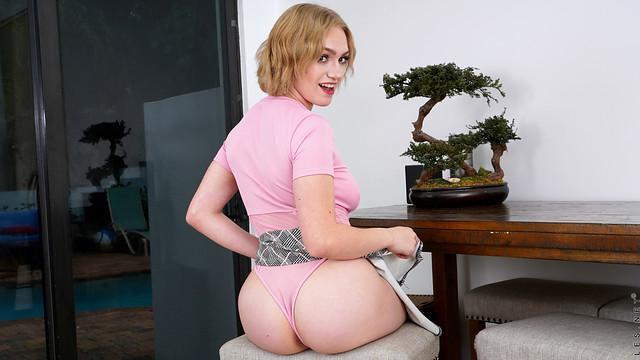 Busty bombshell Gracie Gates isn't shy at all about what she's rocking beneath her clothes. Her sheer panties hint at a bit of pink and her shirt clings lovingly to her big boobs. This fair skinned beauty is oh so eager to get naked and run her fingers from her big boobs and puffy nipples to her juicy snatch.
»»» End «««
Milka Feer - The Morning Orgasm
Posted - February 19, 2022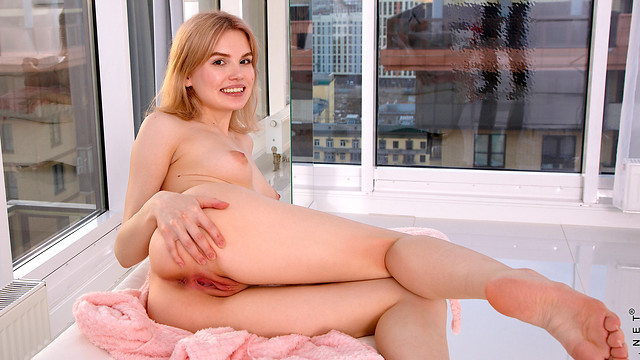 When you're as horny as Milka Feer, your morning probably just isn't complete without a big O. Today she's going to put her favorite big dildo to work! Pounding her own pussy with her toy makes her moan long and loud as she drives herself towards the climax she's been craving.
»»» End «««
Lexi - Cute And Naughty
Posted - February 18, 2022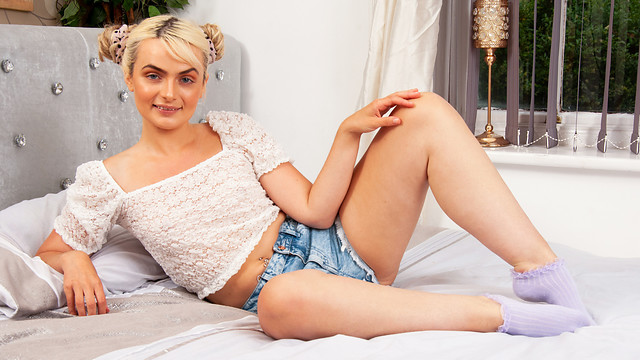 Some girls like Lexi are super cute but it's also really obvious they're constantly thinking about sex. Don't be surprised when she offers to show you her tan lines and perky little nipples, or when she keeps stripping so you can enjoy her landing strip twat as she goes to work with the Rabbit vibrator.
»»» End «««
Milka Feer - Over The Rainbow
Posted - February 18, 2022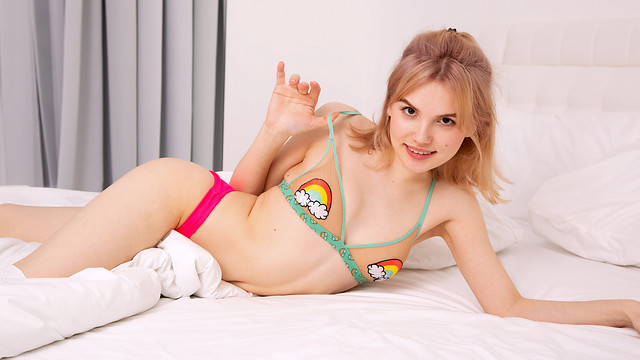 An itty bity bra and panties get Milka Feer all warmed up for playtime. Stripping down to her socks, the horny Russian sex kitten spreads her thighs to give you a peek at her lovely bare pussy and then grabs her big dildo to shove it all the way inside her tiny cooch.
»»» End «««
Gracie Gates - Lace Nighty
Posted - February 17, 2022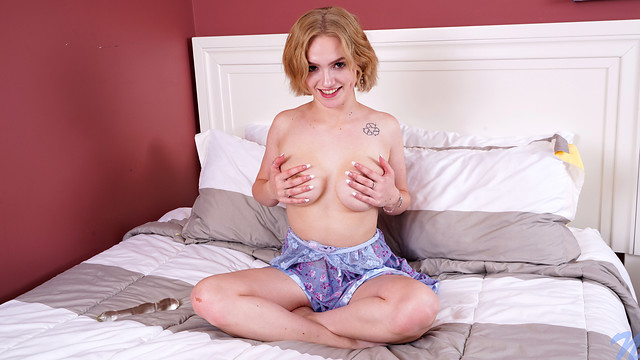 If you were to wake up beside Gracie Gates and see her in that sheer lingerie, you'd want to gobble this bigtit teen right up. Since you aren't around to make her moan, she'll take matters into her own hands with the help of a glass dildo that really fills that tight twat up.
»»» End «««
Lexi - Bare Beauty
Posted - February 16, 2022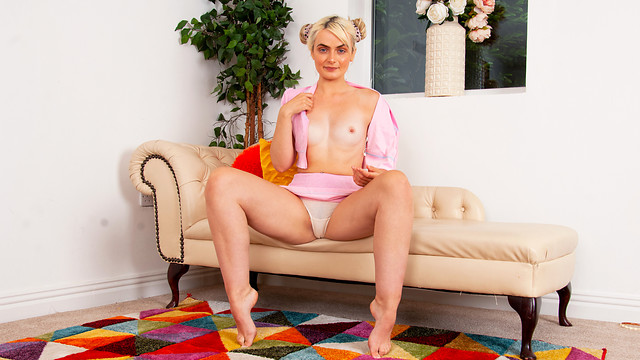 Lexi knows that thinking about masturbating just leads to masturbating, and boy does this hot chick think about it a lot. The first thing she does is let her fingers brush the goods on top of her thong. Getting naked is step two, followed by letting her fingers make her moan.
»»» End «««