Valentina Nappi - Two Toys Which To Use
Posted - February 28, 2013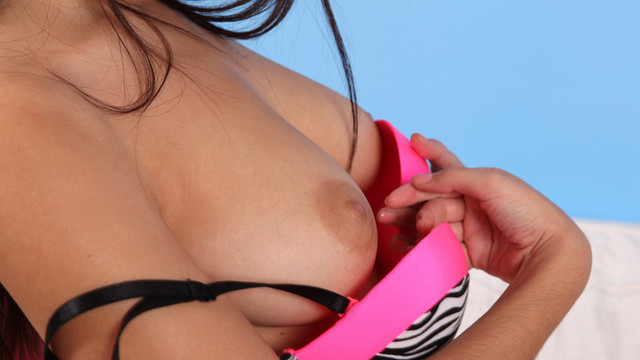 Valentina Nappi is a hot Italian babe who loves to prop her big tits up into sizable cleavage and then touch herself until she grows hot and horny. Her clothes come off one piece at a time between touches, revealing her large tits with their hard nipples and then her creamy landing strip pussy. Valentina is already slick and ready when she takes out her vibrator and pushes it deep into her horny hole. Overcome with passion, she brings out another vibrator to pleasure her hard nipples while she fucks her twat.
»»» End «««
Hope Howell - Playful Tease
Posted - February 28, 2013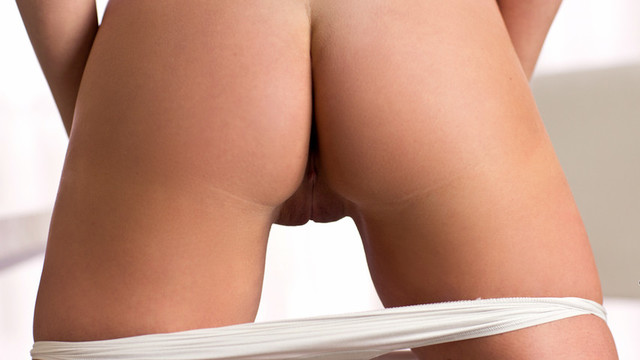 California girl Hope Howell loves to get down and dirty, and once she starts nothing will stop this sizzling sweetie from getting herself off! Stripping out of her clothes one piece at a time until she is down to just her sweet white panties, Hope massages her tender little tits and then unveils her bald pussy so that she can massage her tender clit until she cums.
»»» End «««
Paula Lee - Hardcore
Posted - February 27, 2013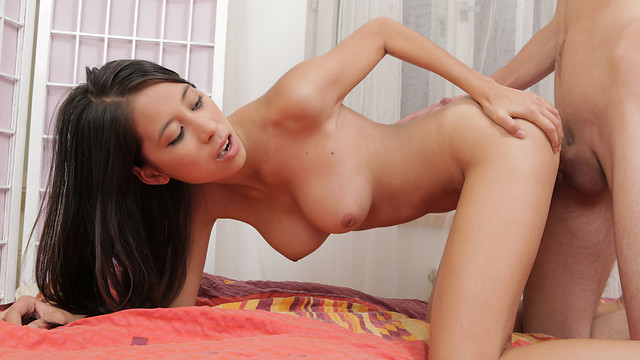 Paula Lee is a 23 year old cutie who has made a career of loving boys and everything they can do for her horny body! After warming her man up with a hot blow job and allowing her man to eat out her shaved pussy, Paula her beau's big deep into her needy shaved twat and fucks him doggy style as her moans grow louder. When she has found her pleasure, Paula doesn't hesitate to suck her man's cock until he cums in her pretty eager mouth.
»»» End «««
Ksenija - Beautiful Tease
Posted - February 27, 2013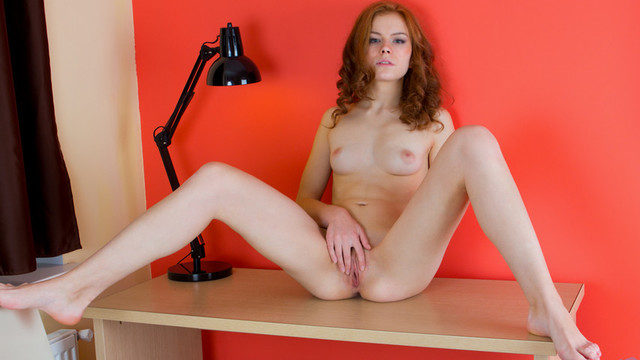 Sweet redhead Ksenija is quite the tease. With her ruffled blue blouse that lets her small breasts peek through, and her sheer lacy panties, Ksenija knows exactly how to flaunt what she's got. She slips out of her clothes slowly, revealing her milky pale skin one glimpse at a time until she is nude and wet for something more. With talented fingers she parts her gleaming folds and expertly fucks her creamy hole.
»»» End «««
Valentina Nappi - Looking So Delightful
Posted - February 26, 2013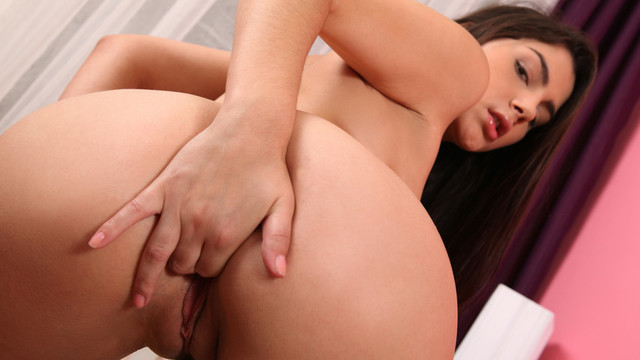 21 year old Valentina Nappi is always horny and loves to show off her adult goods, which is what led her to become a model. With her slender frame and her big lovely tits, she is a rising star in the adult world! She looks like a dream dressed up in some sexy lingerie, but she looks even better wearing nothing but the small patch of hair covering her smooth mound. When she spreads her long legs and sinks her fingers deep into her tight twat, she is sex personified.
»»» End «««
Nica - Toy Play Surprise
Posted - February 26, 2013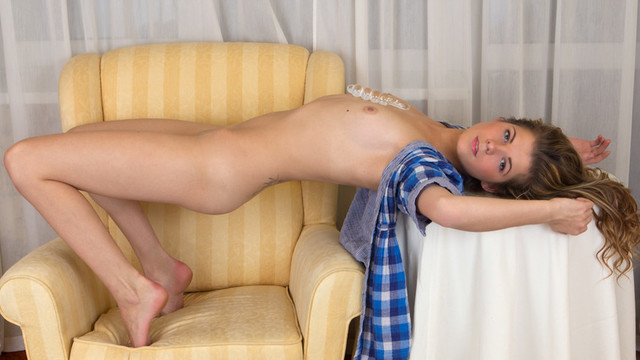 Potpourri can become a sensual experience when the flowers are rubbed across pale sensitive skin as Nica demonstrates. Those sweet touches soon become more directed towards pleasuring her sensitive little boobs and her sweet juicy slit. When Nica realizes that her fingers aren't quite satisfying her, she pulls out a glass toy to fill her cum craving pussy as she works herself towards a pulsing orgasm.
»»» End «««
Hope Howell - One Long Toy
Posted - February 26, 2013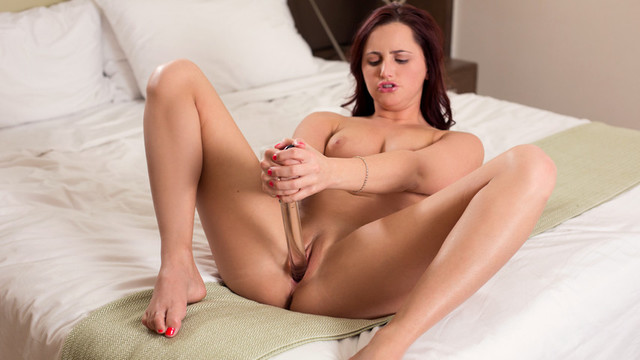 Hope Howell is a hot little redhead with a sex drive to match! Already down to her bra and panties, Hope can't keep her eager hands off of her shaved mound or her sweet small tits. When she has spent plenty of time warming herself up, she pulls out a long glass dildo and uses it first to titty fuck herself, and then to push deep into her creamy tight snatch.
»»» End «««
Mishka Devlin - Shower Sensation
Posted - February 25, 2013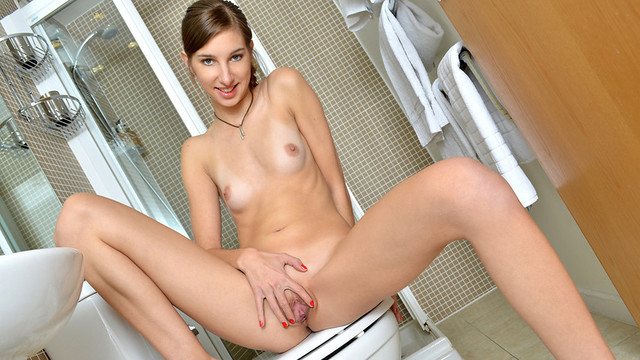 There is nothing hotter than a sexy girl getting naked and stepping into the shower. Mishka Devlin slowly strips off her clothes so that her long slender body is bare and then steps beneath the warm spray. She uses the handheld showerhead to aim the hard spray right where it feels the best. The pulsing spray hits her high little boobs so the water trickles down over her wet horny pussy as she fucks her tight hole with her fingers in search of orgasmic ecstasy.
»»» End «««
Valentina Nappi - High Heels And Short Skirt
Posted - February 24, 2013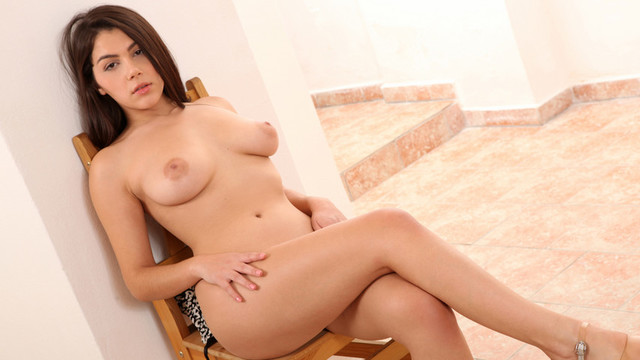 Valentina Nappi is an Italian bombshell with long sleek hair and incredible legs that go on forever. This certified nubile is also constantly horny, and always looking for new ways to pleasure her horny pussy! Cheerfully stripping out of her blouse and short skirt, Valentina bypasses foreplay with her heavy big tits and goes straight to driving her fingers in and out of her sweet creamy twat as she builds up pleasure in search of ecstasy.
»»» End «««
Nica - Setting The Mood
Posted - February 24, 2013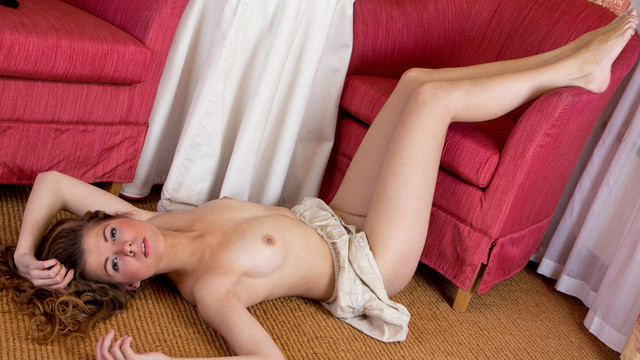 18 year old Nica is a fan of dressing up in flirty clothes, but as this cute coed enjoys afternoon tea she realizes that she would much rather be pleasuring her horny twat. She slips out of her clothes one piece at a time so that her small creamy breasts are freed and her soft pink pussy is easily accessible to her wandering talented fingers as she drives herself toward some afternoon delight.
»»» End «««