Nasty D - Naughty Fun
Posted - June 30, 2015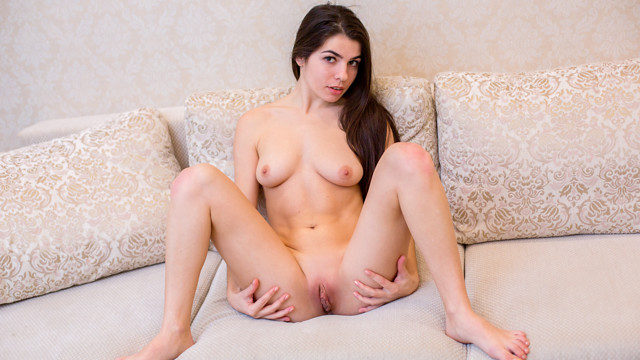 Super skinny brunette Nasty D. is eager to free her medium tits so that she can play with the bouncing globes. As she continues getting naked, she eventually shimmies out of her panties to leave her dripping shaved fuck hole open and eager to be treated to an orgasmic pussy fingering.
»»» End «««
Betty Lynn - Pink Panties
Posted - June 30, 2015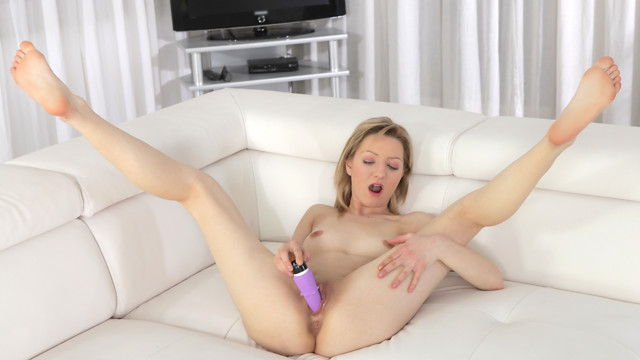 20 year old Hungarian coed Betty Lynn is having a great time caressing her hands over her small tits and swinging her little booty back and forth. After peeling off her shirt, the blonde babe pulls her panties aside and turns to her thick hard vibrator to fill and fuck her cock hungry bald pussy.
»»» End «««
Samantha Hayes - Wet Pussy Play
Posted - June 29, 2015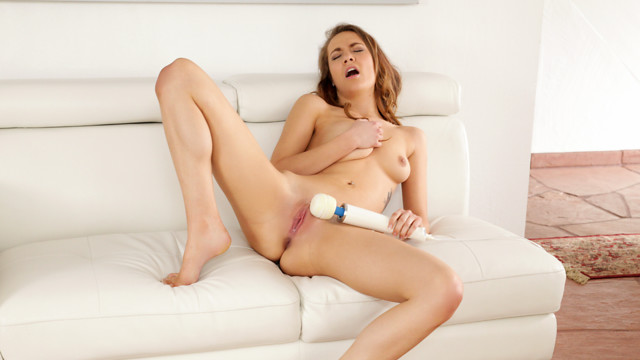 All-American coed Samantha Hayes has the type of body that gives men wet dreams. She knows she's stacked, and she loves to play with the goods she's got! A few playful touches to her perky tits soon leads to getting naked and going to town pleasuring her cum crazed snatch with a rock hard toy.
»»» End «««
Abby Rains - Tempted To Touch
Posted - June 29, 2015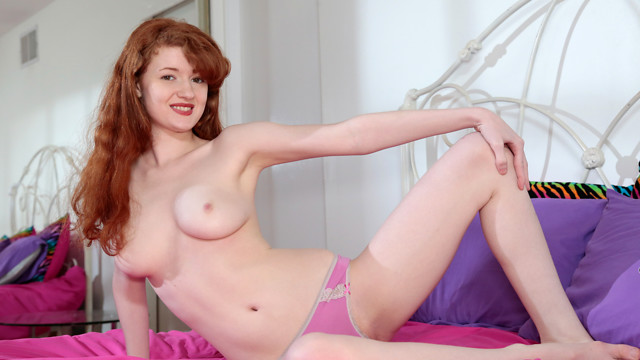 Who wouldn't want to lay their hands on 19 year old Abby Rains? This American redhead has totally embraced her sexuality. From playing with her big tits to slipping her hand down her panties to fondle her soft pussy, this cock hungry coed takes her time warming up in preparation for the main masturbation event.
»»» End «««
Abby Rains - Infatuating
Posted - June 28, 2015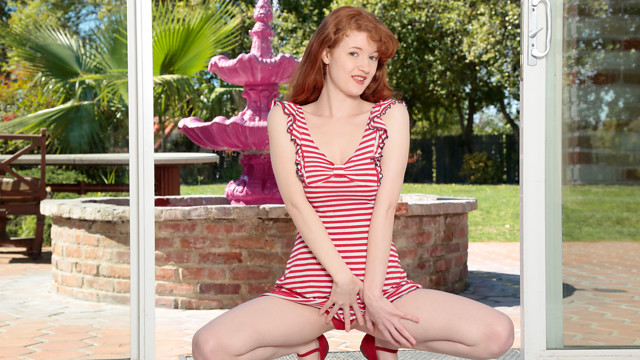 A sweet sundress clings to redhead Abby Rains's curvy body as she flaunts her stuff outside. Lifting up her miniskirt she shows off her thong and big breasts. Once her hand drifts to fondle her soft slit and bald fuck hole, she is quick to get naked right where she stands so she can bring herself to pleasure town.
»»» End «««
Samantha Hayes - View From Below
Posted - June 28, 2015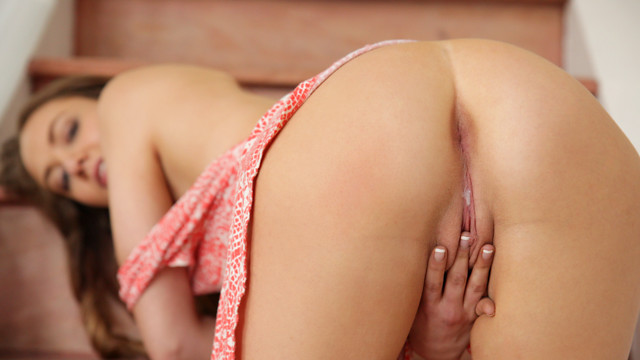 When flirty coed Samantha Hayes dresses up, it's in flowing clothes with short easy access miniskirts that give lots of peeks at her thong. The cock hungry babe delivers on her promise of pleasure, though, when she pulls out her medium boobs for playtime and then bends over to give her juicy snatch a good pussy fingering.
»»» End «««
Nasty D - Hot Chick
Posted - June 27, 2015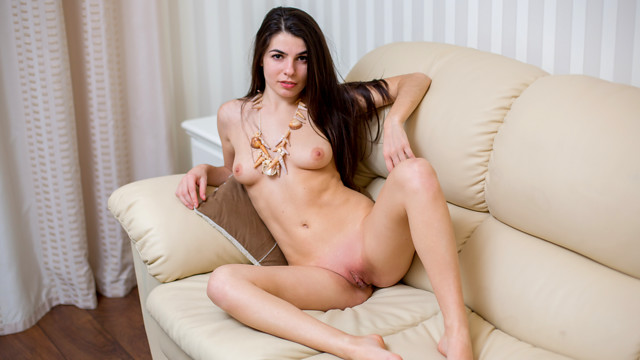 Stunning Nasty D. is rocking a tight dress that shows off her medium boobs and tight ass. The miniskirt rides up her legs as she sits down, letting us enjoy lots of long slender leg. Soon her sexual cravings take over as she peels off her clothes and then slides her hands down to finger fuck her bald snatch.
»»» End «««
Nasty D - Classic Beauty
Posted - June 26, 2015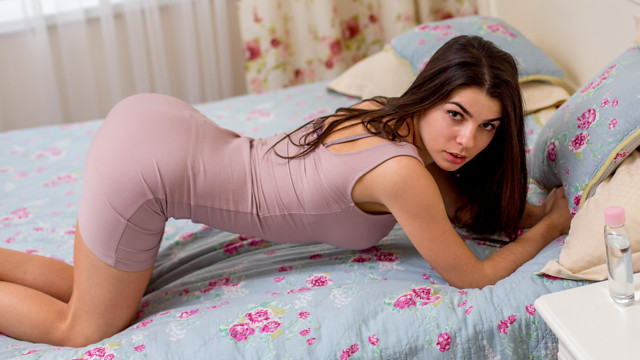 Nasty D. is a Ukrainian cutie who loves wearing tight short skirts that show off her juicy ass. This cum crazed hottie is never able to keep her clothes on for long, though, and soon she has stripped naked so that she can put her talented fingers to work fondling and fucking her juicy twat.
»»» End «««
Abby Rains - Cherry Pie
Posted - June 25, 2015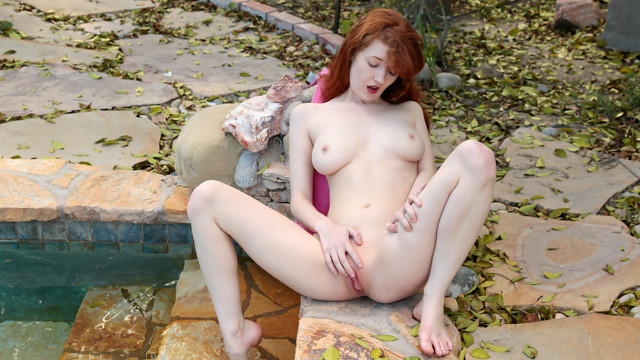 Getting naked outdoors isn't a problem for lusty Abby Rains. Just 19 years old, this cock hungry coed is always eager to show off every inch of her curvaceous body with its fair skin, big tits, and soft bald pussy that loves to be fingered and fucked to climactic ecstasy.
»»» End «««
Samantha Hayes - Cumming Cutie
Posted - June 25, 2015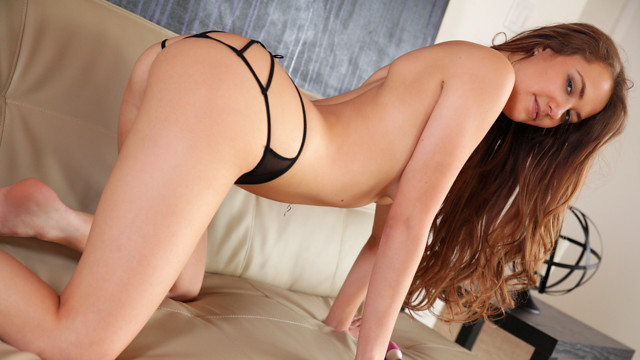 If you're into super hot naughty girls, then Samantha Hayes has a treat for you! She's been running around all day with crotchless panties, and now this certified nubile is ready to use her talented fingers and a vibrating toy to give her dripping bald pussy the big orgasm that it's been craving for hours!
»»» End «««