Lily Adams - Country Babe
Posted - January 25, 2017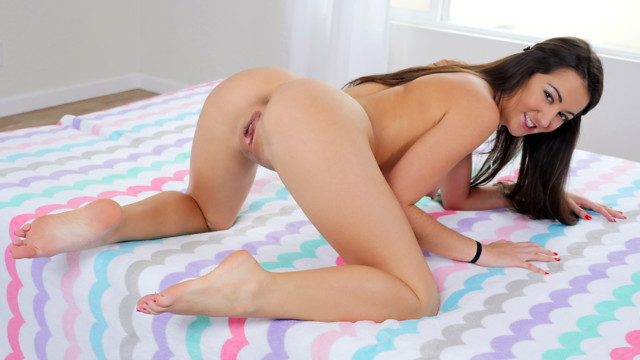 Sultry brunette Lily Adams wears booty shorts to show off her great ass, but she's always happy to get out of her bra and thong so that she's down to bare skin. She plays with her medium boobs, but her real goal is her tender clit that her fingers work to orgasmic bliss.
»»» End «««
Sierra Nicole - Cute Blonde
Posted - January 25, 2017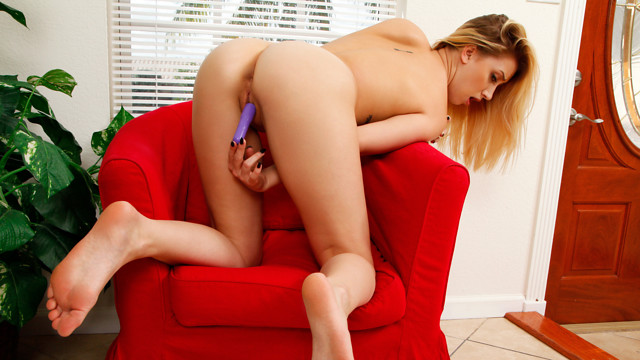 American cutie Sierra Nicole knows that blondes have more fun, and that toys make a good thing great. Watch as she gets naked and then works both her talented fingers all over her lusty body and uses a vibrating dildo until her bare twat is soon quaking and throbbing with orgasmic excitement.
»»» End «««
Cleo Marie - Sweet As Can Be
Posted - January 24, 2017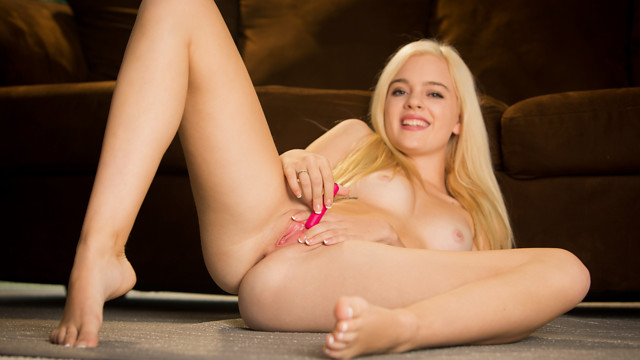 Sweet and sexy, Cleo Marie is a dream come true. From her perky tits with their hot tan lines and tight nipples to her small ass that looks great in a thong, this seductive blonde is made for a good time. You won't want to miss out on watching her finger her juicy fuck hole to orgasmic pleasure!
»»» End «««
Nimfa - Thigh Highs
Posted - January 24, 2017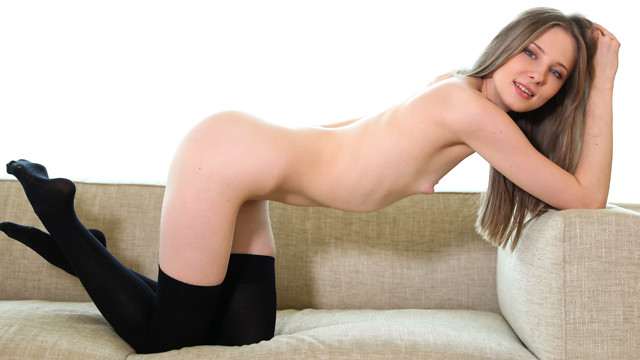 Seductively sweet Nimfa isn't shy about showing off her fair skinned body. From her small titties to her lush bare twat, she's all sex! Watch as she pushes a dildo deep into the tight glove of her cock craving fuck hole and works herself into a frenzy that won't end until she cums.
»»» End «««
Kira Star - Flexible Fun
Posted - January 24, 2017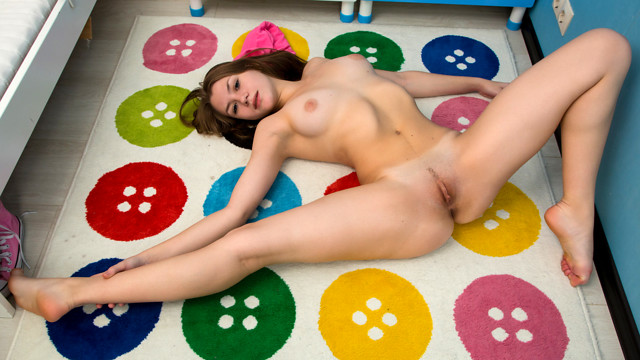 Flexible young coed Kira Star is a sweet Russian treat that you'll just want to eat up. As her game comes to an end, this stacked teen slips off her clothes and plays with her tan line all naturals while her other hand works her bare slit and tender clit to happy town.
»»» End «««
Danni Ferrer - Wet Fun
Posted - January 23, 2017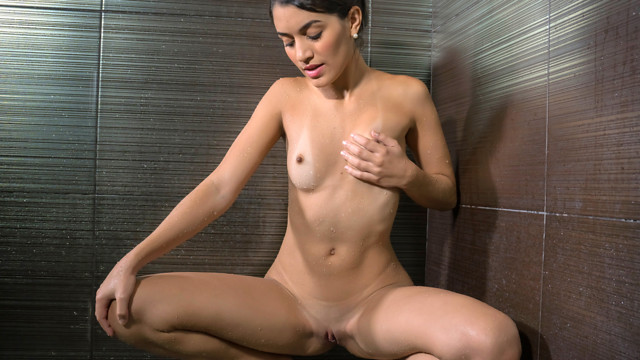 Colombian hottie Danni Ferrer will blow you away with her bikini and wet bod. She steps into the shower before getting naked, letting the warm water seduce her small boobs and full ass before working her fingers in her greedy bare slit to bring herself the ultimate in orgasmic pleasure.
»»» End «««
Danni Ferrer - The Way She Moves
Posted - January 22, 2017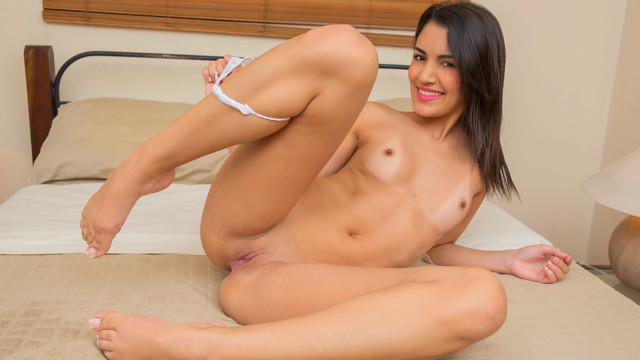 Dancing is one of Dani Ferrer's favorite things to do, but once this petite 20 year old has finished shaking her booty she keeps the party going by getting naked for a good time. Once her thong is but a memory, she slips her hand down to work her tender clit until her whole body is twitching with ecstasy.
»»» End «««
Cleo Marie - First Timer
Posted - January 21, 2017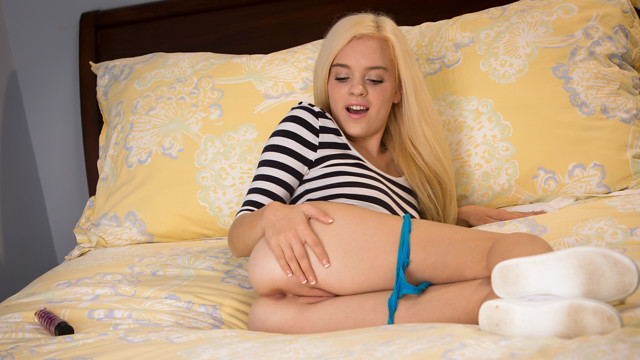 American amateur Cleo Marie is living proof that even inexperienced hotties can have a total wild side. After peeling off her miniskirt dress and thong, the perky blonde wastes no time in whipping out a glass dildo that she pushes deep into her greedy bare twat for the ultimate orgasmic pleasure.
»»» End «««
Nimfa - Russian Cutie
Posted - January 21, 2017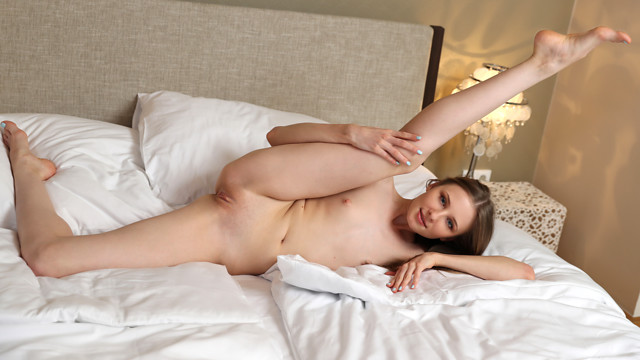 A bra and panties show off Nimfa's delectable body with its soft small boobs and its perfect round bottom. This cute Russian knows how seductive she is, and she enjoys translating that into a good time by slowly peeling off her underthings so that she can prepare to satisfy her throbbing bare twat.
»»» End «««
Cleo Marie - Cute Newbie
Posted - January 20, 2017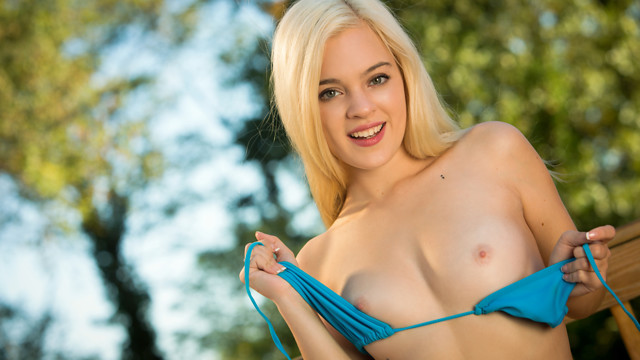 Fresh faced newcomer Cleo Marie is hot as hell and a total wild child! She'll happily show you her boobs with their perfect hard nipples, and then peel off her bikini bottom so she's nude in the outside sun. Pulling out a vibrating toy, she'll show you just what she needs to really get her rocks off.
»»» End «««