Jill B - Exposed
Posted - November 16, 2018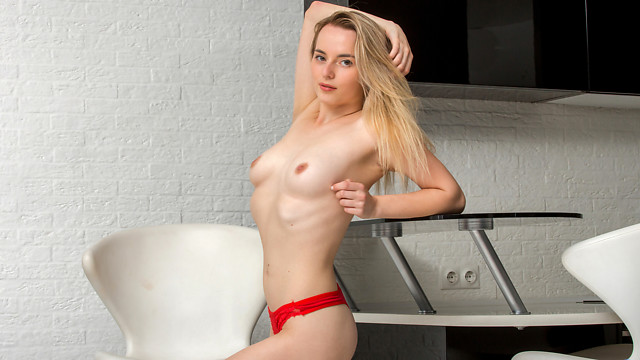 Just back from a job interview, Jill B. wants to reward herself by masturbating. She takes her time, fantasizing about stripping for her boss as she works her dress and thong off. Down to her high heels, she hops onto the chair and kicks off her shoes before fondling her tits and clit.
»»» End «««
Sophie Sparks - Sensually Sexy
Posted - November 16, 2018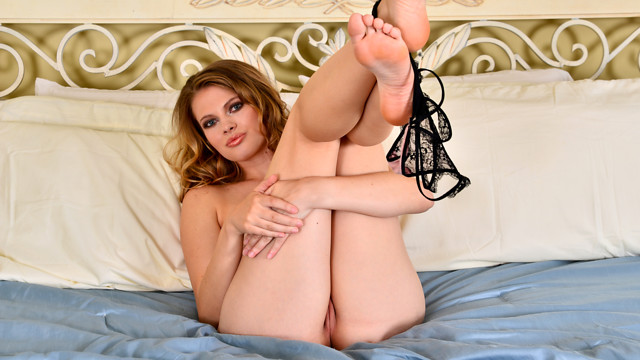 Just in from a night on the town, Sophie Sparks is feeling horny. She's happy to masturbate when a partner isn't available to take care of her needs. Shedding her clothes, she plays with her large breasts and squeezes her round ass before fingering her slippery bald fuck hole to orgasm.
»»» End «««
Antonella Perez - Bouncy Boobs
Posted - November 15, 2018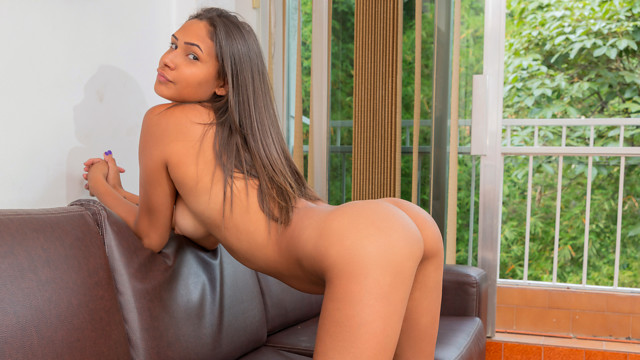 Tanned teen Antonella Perez is fun and flirty and down to fuck! Watch this cum hungry coed make love to the camera as she slowly peels off her clothes. Her thong is the last to go, revealing a succulent bare fuck hole that is already filled with cream and slippery with desire.
»»» End «««
Antonella Perez - Amateur Bares All
Posted - November 14, 2018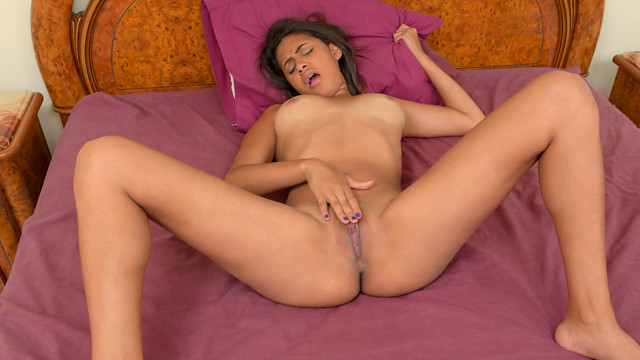 At 19, Antonella Perez is a newcomer whose lush body is yours to love. Her huge all naturals bounce with each step since she hates wearing a bra, and her bubble butt looks A+ in a thong. Watch her strip naked to show off her tan lines and demonstrate how she likes to masturbate!
»»» End «««
Sophie Sparks - Blonde Beauty
Posted - November 14, 2018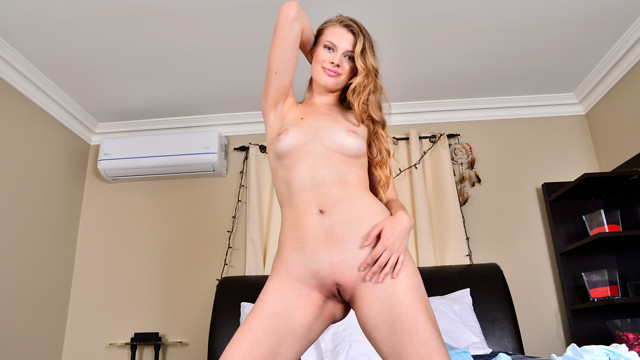 At 19, American teen Sophie Sparks is hot as hell and has the stamina to go all night. She'll let you fuck her if you take the time for foreplay with her big all naturals and her flat belly. Once you lay eyes on her juicy bare fuck hole you'll do anything to tap that.
»»» End «««
Veronica Kirei - When She Cums
Posted - November 13, 2018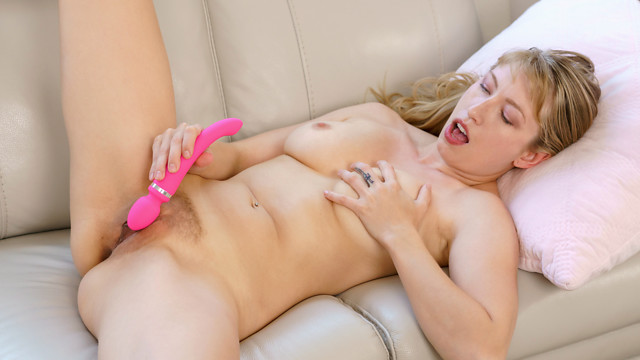 Looking pretty in a purple skirt, Veronica Kirei runs her hands through her long hair as she flirts with the camera. She teases with a glimpse of her pink panties, then gives us a full frontal view as she strips. Laying down, she grabs a vibrator and presses it to her clit for a good time.
»»» End «««
Jill B - Cum With Jill
Posted - November 13, 2018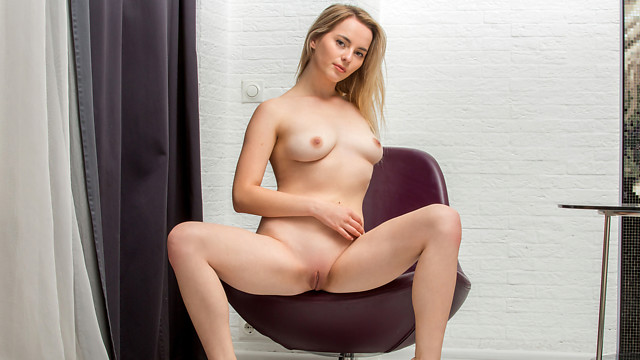 Just back from her first week at college, Jill B. decides to take some time to unwind. This horny student is happy to play with her big busty tits, but her real focus is her bare slit. She takes her time seducing herself with light touches and sexy poses before going for the big O.
»»» End «««
Vanna Bardot - Views Of Vanna
Posted - November 12, 2018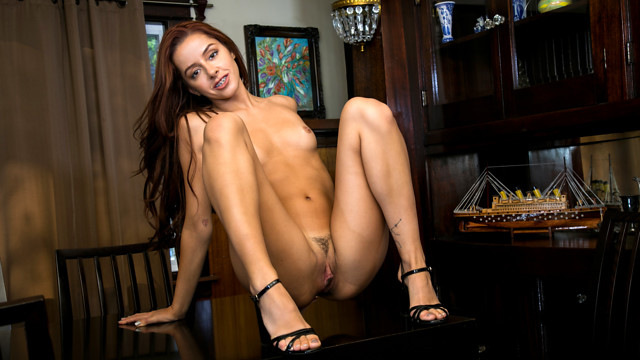 A revealing outfit clings to Vanna Bardot's slim figure, but she's happier when her miniskirt and underthings are on the floor. This stunning, horny teen is obsessed with making herself cum by any means necessary. Tonight she puts her talented fingers to work, stroking her clit and plunging deep until she's finally satisfied.
»»» End «««
Jeva - Undressed
Posted - November 12, 2018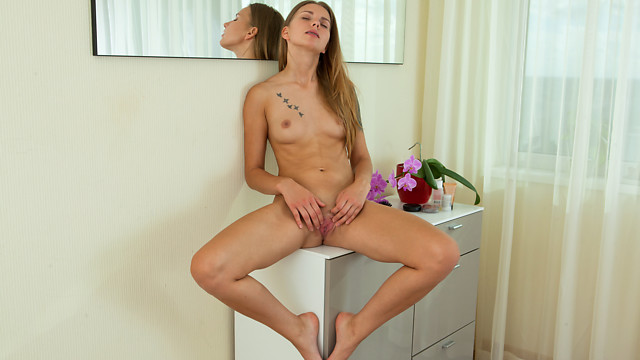 We're totally digging Jeva, a hot little princess in training who will happily beckon you closer so she can flaunt her perfect-handful tits and her flat tummy. She'll flash her ass to draw you in, but her best asset is her perfectly shaved twat that is creamy wet and ready to party.
»»» End «««
Jeva - Sexual Charm
Posted - November 11, 2018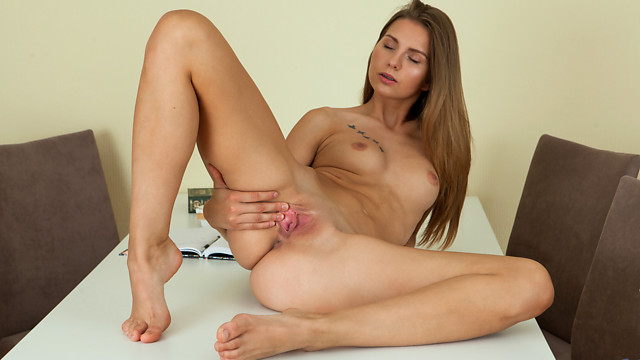 Charming and sexy, Jeva does her homework before giving in to her baser urges. The horny brunette caresses her thighs and bottom before peeling off her bra and panties. Nude, she hops on the table and spreads her thighs so you can see how wet and ready for a good time her bare pussy is.
»»» End «««