Jia Lissa - Sexy Sweetheart
Posted - June 18, 2018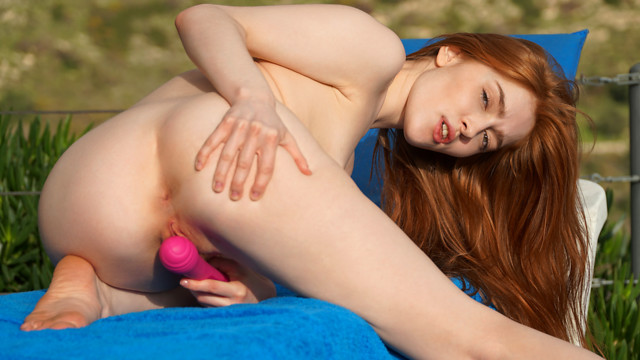 Watch Jia Lissa strip out of her shirt and thong outside. The gorgeous Russian redhead is an all natural beauty with a love for trying new toys. Today she grabs a vibrator and tests it on her tiny nipples and small boobs before using it to tease her clit into orgasmic bliss.
»»» End «««
Sarah Smith - Solo Play
Posted - June 17, 2018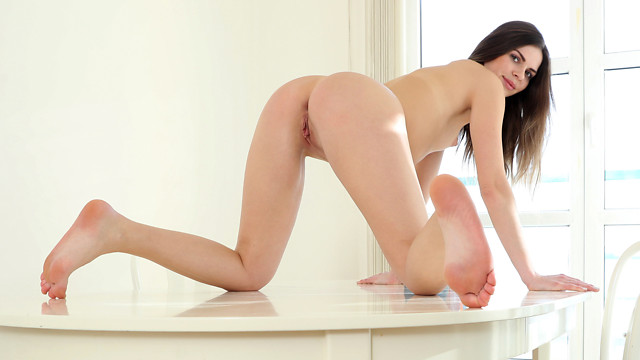 Strutting her stuff in a matching bra and thong, Sarah Smith has a wholesome smile and a sinful body. This hot 20 year old is excited to show off her all natural breasts with their tan lines and rock hard nipples. Her landing strip pussy is meaty and filled with cream to lick right up.
»»» End «««
Jia Lissa - Natural Redhead
Posted - June 17, 2018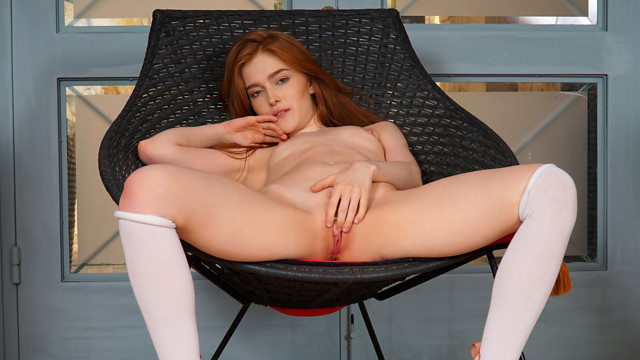 A white camisole can't quite hide the deep brown of Jia Lissa's tight nipples. This fair skinned hottie is new to the sex scene, but she's not shy about teasing her small boobs as she strips down to her shoes and socks. Her landing strip fuck hole creams as she plunges her fingers deep inside.
»»» End «««
Lexi Lore - Sexy Lexi
Posted - June 16, 2018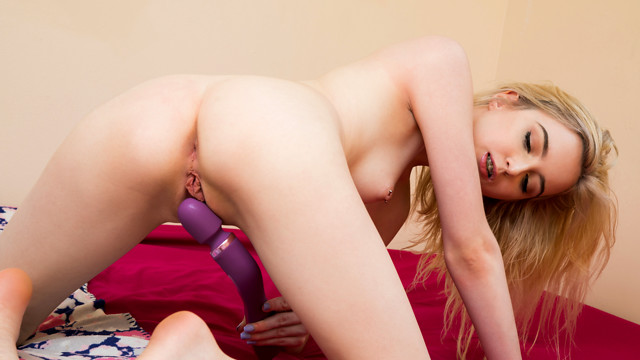 Lexi Lore is a teen dream who's breaking all of her strict parents' rules. Flashing her fair skinned boobs to reveal pierced nipples, she moves on to peel off her shorts and panties. When the spinner babe is nude, she shows us how she likes to play with a vibrator that leaves her cumming.
»»» End «««
Lexi Lore - Pint Sized
Posted - June 15, 2018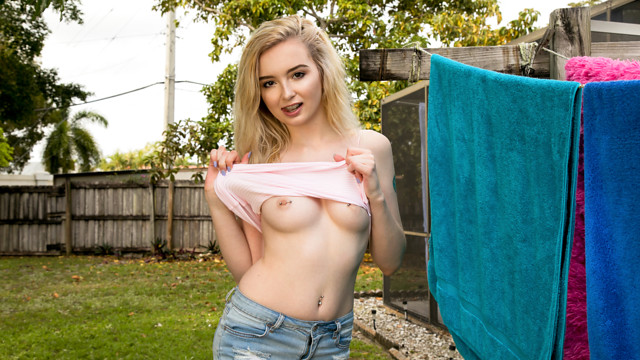 Spunky spinner teen Lexi Lore is a pint-sized cutie with a fuck me attitude! Her pierced nipples are a naughty surprise as she peels off her shirt outside and plays with her all naturals. Nude, she slides her hand between her thighs to work her slippery clit to a big O.
»»» End «««
Sarah Smith - Glass Toy
Posted - June 15, 2018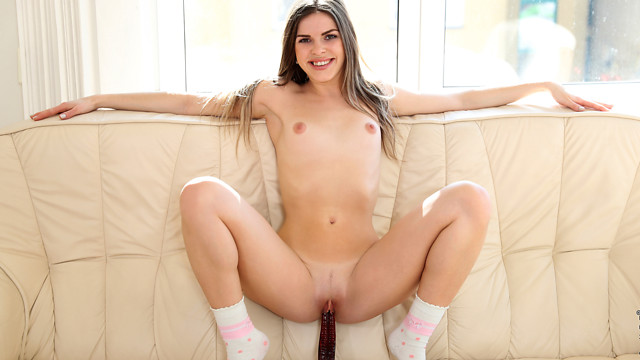 Do you want to see fresh faced Sarah Smith play with toys? Of course you do. Enjoy the ride as this lush European bares her small boobs and hard nips, followed by her hot ass. Grabbing a dildo, she shows us how deep she can shove it into her cock craving twat.
»»» End «««
Jia Lissa - Naked Fun
Posted - June 14, 2018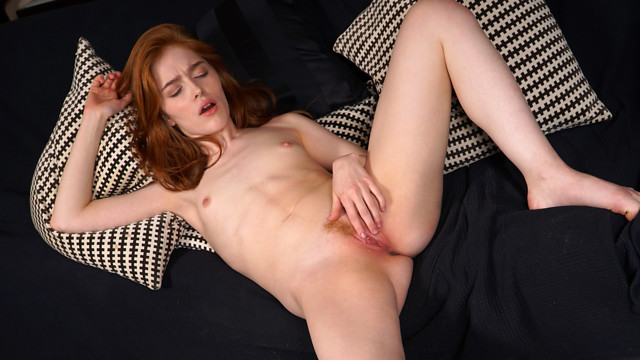 Looking hot as hell in a crop top and shorts that hug her lush ass, Jia Lissa swings her hips and throws her long red hair back as she seduces and flirts. Stripping slowly to unveil juicy breasts and a creamy landing strip twat, she spreads her thighs and rubs her clit while welcoming you in.
»»» End «««
Jia Lissa - Fantasy Girl
Posted - June 13, 2018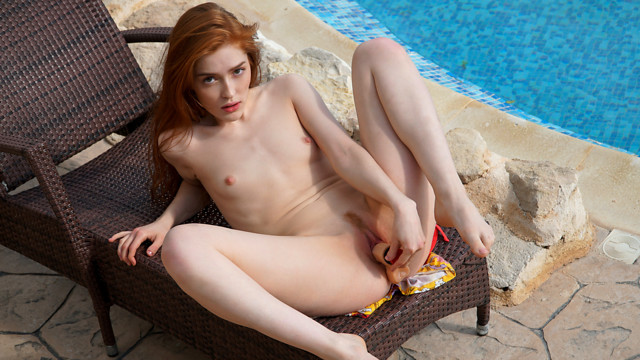 A gorgeous mane of long red hair and a firm body with milky skin and soft tits are the first things you'll notice about Jia Lissa. This Russian bombshell isn't shy about getting naked outdoors, especially when it means shoving a dildo deep into her landing strip fuck hole as she lounges by the pool.
»»» End «««
Sarah Smith - Bubble Bath
Posted - June 13, 2018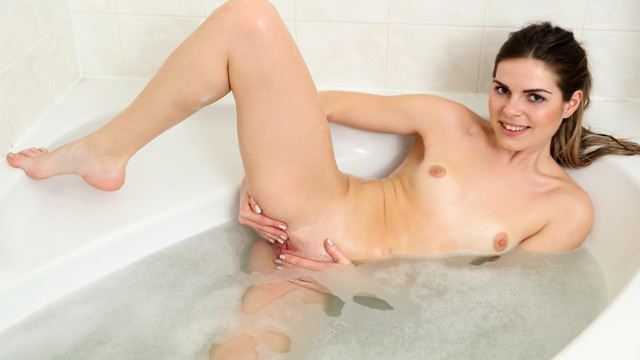 Sarah Smith is feeling dirty, so the horny 20 year old draws a bath. The warm water caresses her tender skin from breasts to twat. Slippery and wet, she climbs out of the tub and spreads her thighs to play with her landing strip snatch until her moans of delight fill the room.
»»» End «««
Lexi Lore - Little Cutie
Posted - June 12, 2018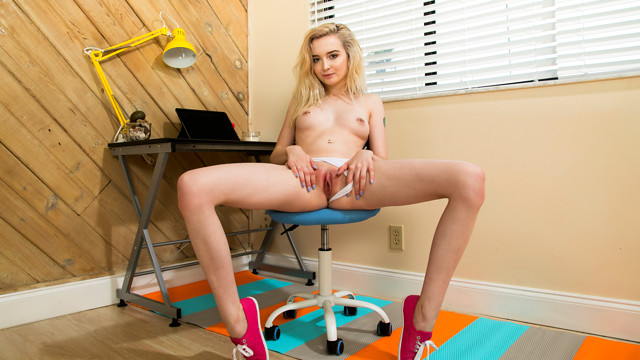 Cute and sexy Lexi Lore is blonde beautiful and totally down to fuck. This horny teen never wears a bra over her pierced nipple tits, and when she does wear thongs or panties she's always quick to remove them. Her main goal is to use vibrators and her fingers to masturbate her creamy bare pussy.
»»» End «««