Marta - _never Enough
Posted - May 19, 2019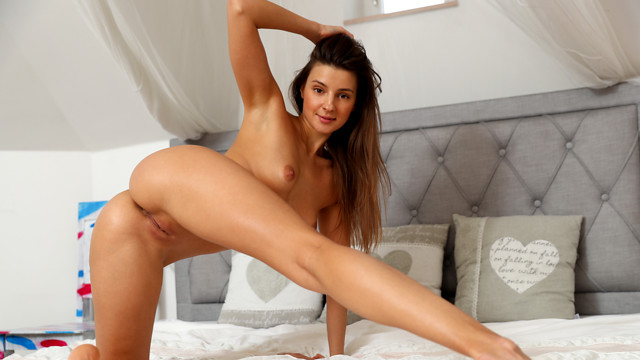 We can never get enough of stunning Marta as she models for us in her cute bra and panties set. The tall Russian is even hotter when she gets naked and lets us indulge in staring at her perfect handful breasts tipped with big puffy nips and her lusty bald pussy.
»»» End «««
Aphrodesia - Seductively Sweet
Posted - May 19, 2019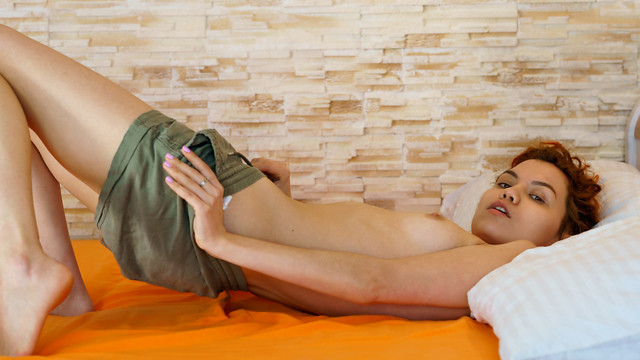 We can't get enough of saucy redhead Aphrodesia with her short, spiky hair and her do me expressions. She is quick to peel off her fashionable clothes with peekaboo holes and explore her every curve with her palms. Watch her sink her fingers into her tight twat and spread her pussy juices everywhere.
»»» End «««
Mackenzie Moss - Pleasing Her Pussy
Posted - May 18, 2019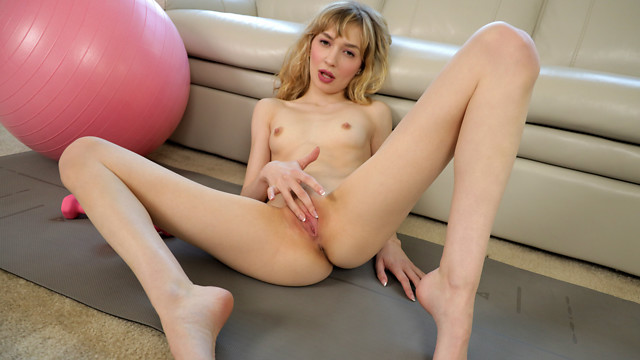 It's exercise time for Mackenzie Moss, the stunning hottie whose small breasts and firm bottom are yours to admire. She strips as she works out, shedding her clothes as she works up a sweat until she's naked and only interesting in satisfying the needs of her cock hungry fuck hole.
»»» End «««
Marta - _insatiable
Posted - May 17, 2019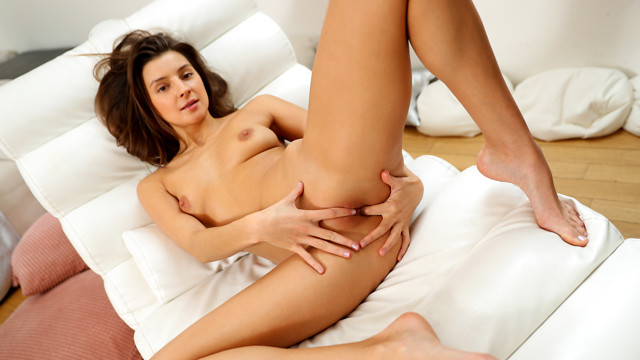 Marta is a stunner who loves to shake what she's got. She's always up for a good time as she lifts her shirt to pinch her nipples to hardness. Let this Russian goddess delight you with her long legs, slim figure, and bare pussy that is all wet and ready for a pussy party.
»»» End «««
Mackenzie Moss - Hit The Spot
Posted - May 17, 2019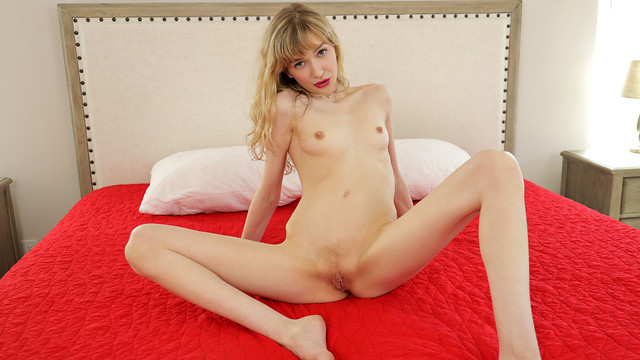 A one-piece teddy clings to the slim curves that Mackenzie Moss is rocking. This blonde beauty is a bit shy about taking her clothes off, so every inch of pale skin that is revealed is a victory. Once her small titties and juicy twat are on display, she rubs her clit for a good time.
»»» End «««
Aphrodesia - Her Desire
Posted - May 16, 2019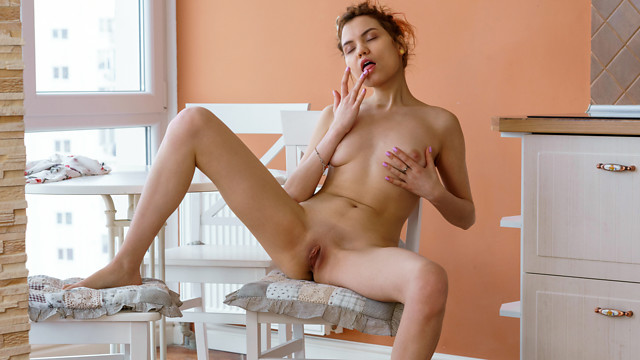 Bald pussy cutie Aphrodesia loves sundresses that make it easy to pop her small titties out and fondle their puffy nipples to hardness. When her thong hits the ground, the horny Russian curls up in a chair and flaunts the bare folds of her meaty twat as she rubs her clit for a good time.
»»» End «««
Marta - _cum Again
Posted - May 15, 2019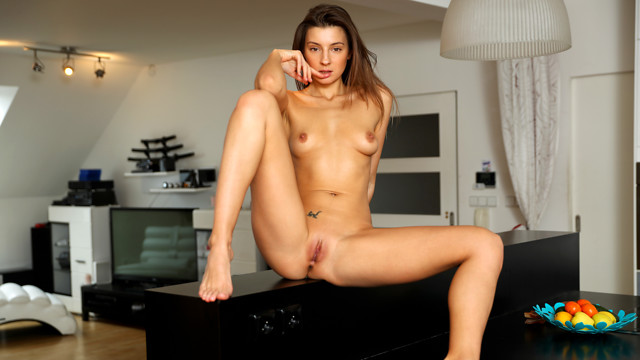 One of our favorites, Marta, is back for even more horny fun! This little slice of heaven is eager to spread her big ass cheeks and let you admire her smooth bare pussy beneath those firm gloves. Between her incredible snatch and her perfect handful titties, this tall drink of water will rock your world.
»»» End «««
Aphrodesia - Beautiful Escape
Posted - May 15, 2019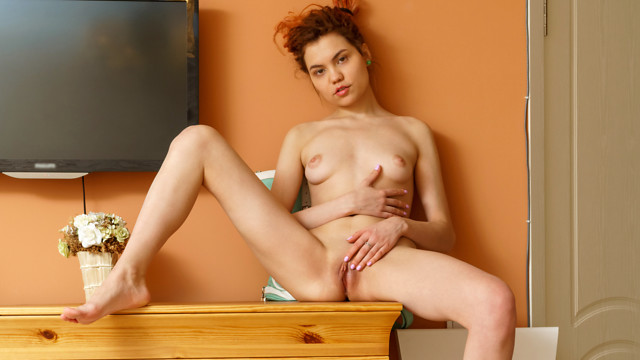 You won't want to resist the temptation of Aphrodesia, the stunning Russian whose body is yours to enjoy! Watch her peel off her shirt so she can grope her perky all naturals and puffy nips. Then she moves on to peeling off her panties to finger bang her bare fuck hole.
»»» End «««
Baby Nicols - Toy Orgasm
Posted - May 14, 2019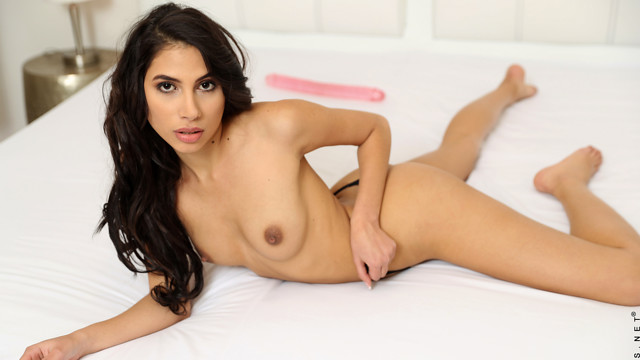 When Baby Nicols is getting ready for bed, part of her routine is stripping naked and making herself cum. She has a collection of toys to help her out, and today's winner is a huge dildo that she shoves deep into her cock hungry fuck hole as she bangs herself to climax.
»»» End «««
Ivi Rein - Watch Me Cum
Posted - May 14, 2019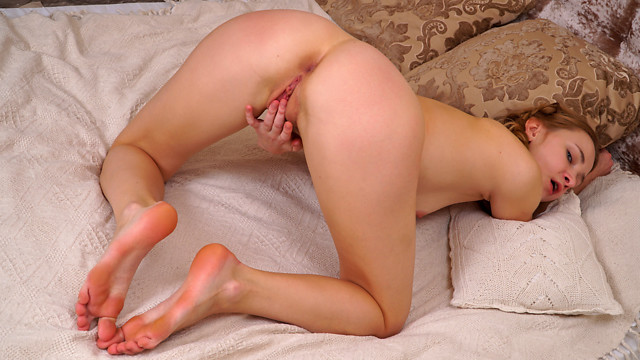 Pretty in pigtails and a tank top, Ivi Rein is a sexy young thing whose fuck me smile is always ready to go. From her tiny titties tipped with luscious pink nipples to her soft bare pussy, she's as feminine as you could ever want and exceptionally eager to explore her body.
»»» End «««