Milana Laurence - Touch Me
Posted - September 24, 2018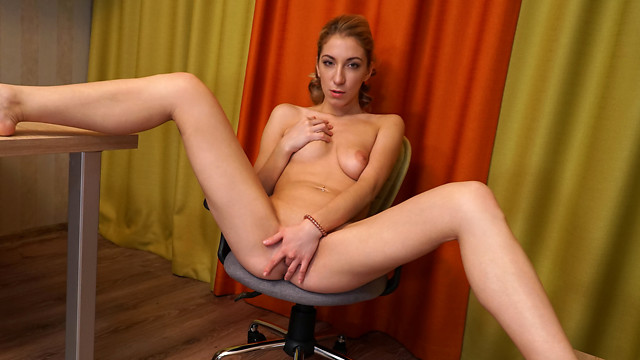 Tall and slim in tight-fitting clothes, Milana Laurence is home from a day of work and ready to reward herself with some pussy play. Her perky breasts are tender beneath her bra, and her bare pussy is wet when her panties come off. She will show you how to caress her bald twat to climax.
»»» End «««
Scyley Jam - Tight Fit
Posted - September 23, 2018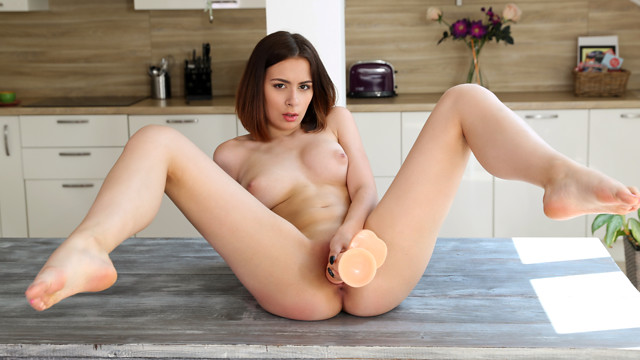 Bigtit coed Scyley Jam is proud of her supple breasts and puffy nipples and she shows them off every chance she gets. Her tall body is made for loving, from her full tits to her flat belly and the delight of her greedy twat. Watch her go to town fucking a big fat dildo!
»»» End «««
Milana Laurence - Russian Babe
Posted - September 23, 2018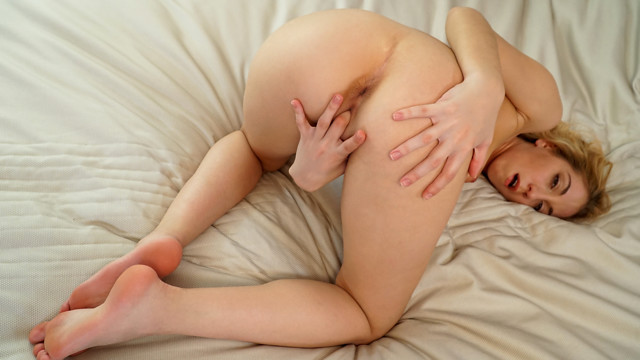 If you're lucky enough to join 23-year-old Milana Laurence in her bedroom then you're in for a real treat. This spunky Russian is on a sexual precipice and ready to fall beneath your touch! Her tender breasts are tipped with hard nips, but the real treasure is her cream filled bare pussy that is ready to cum.
»»» End «««
Asuna - Petite Beauty
Posted - September 22, 2018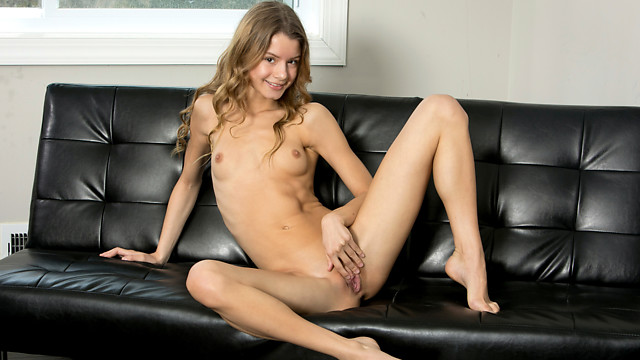 You are simply going to love Asuna, a petite little cutie with a big smile and a body made for fucking. Her small tits are a perfect mouthful, and the trip down her tummy will lead you to the reward of her succulent bare twat. This firecracker is locked and loaded and ready to cum!
»»» End «««
Scyley Jam - Russian Girlfriend
Posted - September 21, 2018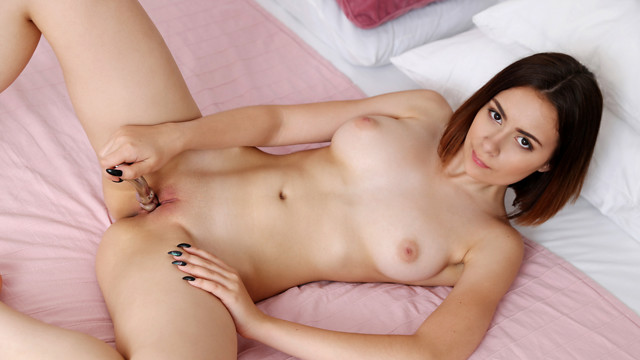 You'll want to make Scyley Jam your girlfriend once you get an eyeful of her big fluffy breasts and her lush bare pussy. This hot young thing is easily turned on and always ready to play. You'll love watching her shove a dildo deep into her cock craving snatch so she can fuck herself until she cums.
»»» End «««
Asuna - Little Cutie
Posted - September 21, 2018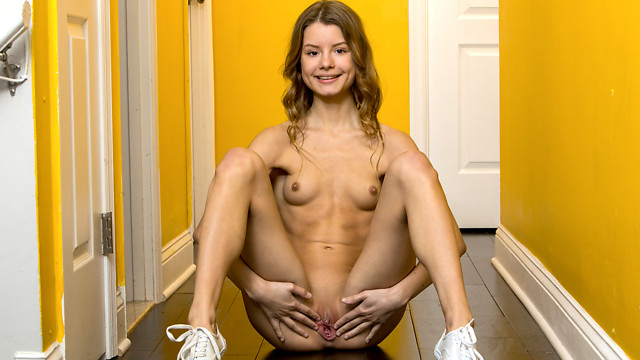 College student Asuna knows she's the perfect combination of cute and sexy. The perky brunette flaunts her small breasts and often goes braless, making it easy to play with her titties. As her dress and thong hit the ground, she spreads her thighs and uses her fingers to spread her pussy juices everywhere.
»»» End «««
Milana Laurence - Mini Skirt
Posted - September 20, 2018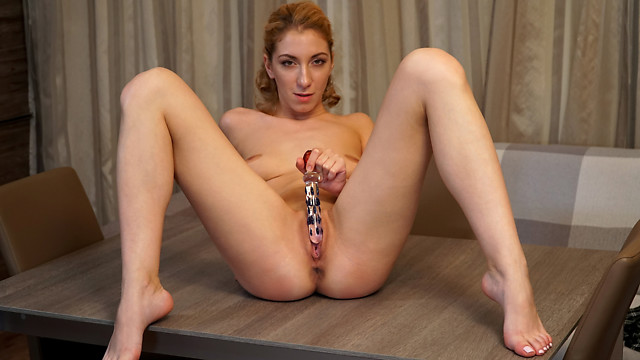 Sexy bombshell Milana Laurence is sporting a miniskirt that makes it clear she's wearing a thong. She's happy to strip down until she's naked with a pussy that is slippery with excitement. Grabbing a toy, she hops on the table and shoves the dildo deep into her juicy fuck hole until she's moaning her delight.
»»» End «««
Scyley Jam - Pussy Play
Posted - September 19, 2018

Check out the tits on Scyley Jam, a busty young coed who loves her still-growing knockers. She's sweet and sensual and always looking for a good excuse to get naked and play with her titties. Slipping her hand between her thighs, she uses her talented fingers to stroke her clit until she climaxes.
»»» End «««
Milana Laurence - Glass Toy
Posted - September 19, 2018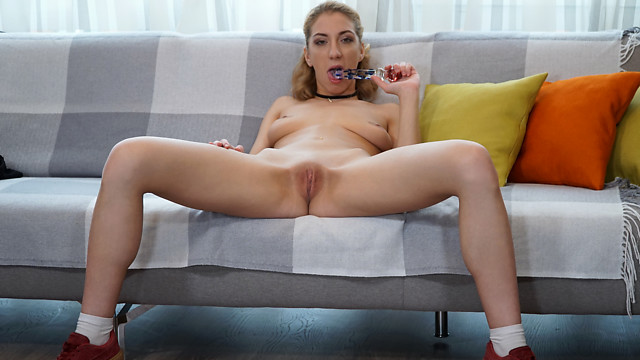 Milana Laurence can't wait to peel off her thong and bra and slam a glass dildo deep in her bald cooch. This slim and horny Russian is as horny as can be! Her talented fingers take the edge off her sexual need, but banging her twat with the dildo hits all the right spots.
»»» End «««
Kiara Cole - Tiny Teen
Posted - September 18, 2018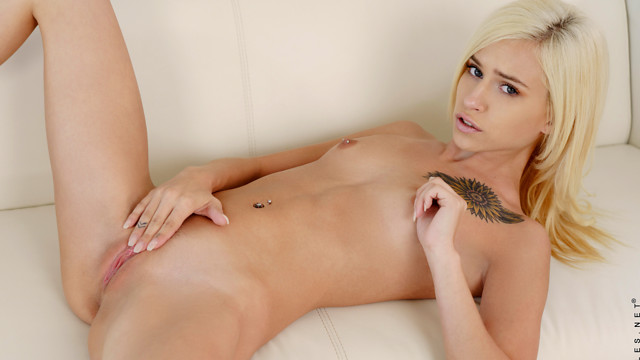 Pint sized and spunky, Kiara Cole is blonde and beautiful. She loves playing with her tender pierced nipples once her bra hits the ground. Her panties are the next to go, leaving her free to fondle her clit and play her fingers up and down the slipperiness of her cream filled slit.
»»» End «««