Danni Ferrer - The Way She Moves
Posted - January 22, 2017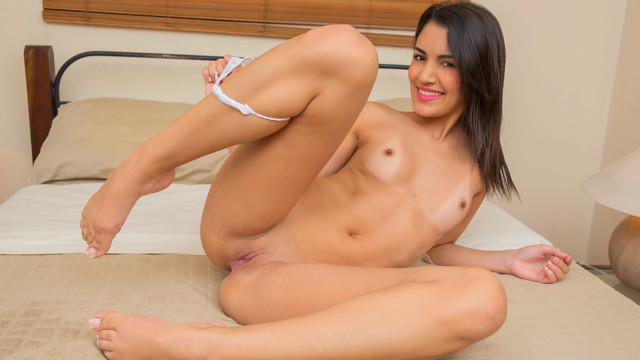 Dancing is one of Dani Ferrer's favorite things to do, but once this petite 20 year old has finished shaking her booty she keeps the party going by getting naked for a good time. Once her thong is but a memory, she slips her hand down to work her tender clit until her whole body is twitching with ecstasy.
»»» End «««
Cleo Marie - First Timer
Posted - January 21, 2017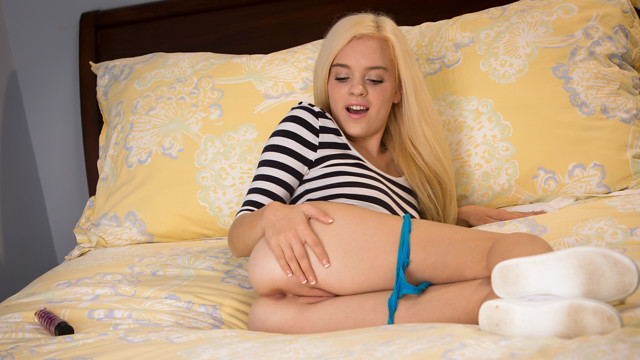 American amateur Cleo Marie is living proof that even inexperienced hotties can have a total wild side. After peeling off her miniskirt dress and thong, the perky blonde wastes no time in whipping out a glass dildo that she pushes deep into her greedy bare twat for the ultimate orgasmic pleasure.
»»» End «««
Nimfa - Russian Cutie
Posted - January 21, 2017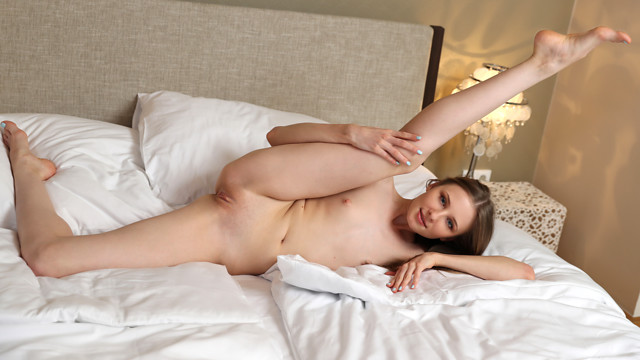 A bra and panties show off Nimfa's delectable body with its soft small boobs and its perfect round bottom. This cute Russian knows how seductive she is, and she enjoys translating that into a good time by slowly peeling off her underthings so that she can prepare to satisfy her throbbing bare twat.
»»» End «««
Cleo Marie - Cute Newbie
Posted - January 20, 2017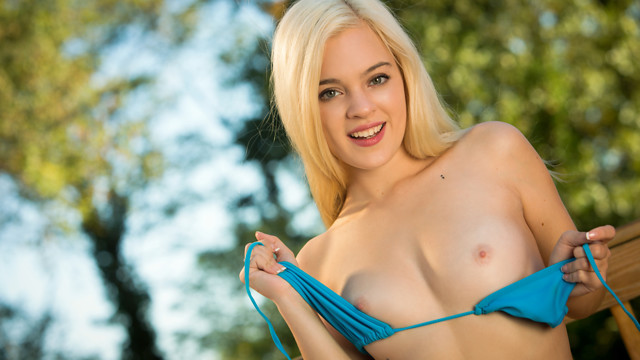 Fresh faced newcomer Cleo Marie is hot as hell and a total wild child! She'll happily show you her boobs with their perfect hard nipples, and then peel off her bikini bottom so she's nude in the outside sun. Pulling out a vibrating toy, she'll show you just what she needs to really get her rocks off.
»»» End «««
Nimfa - Beautiful Blonde
Posted - January 20, 2017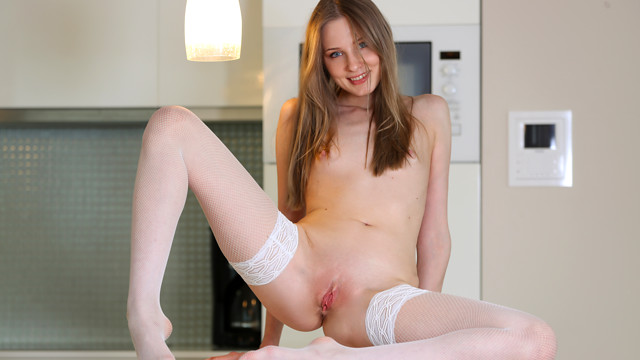 21 year old Nimfa is a Russian babe with a constant need to cum. Her small boobs are sensitive to her tender touches, but no matter how good it feels to squeeze those soft globes nothing will keep her fingers from fondling her cum hungry bald fuck hole for long.
»»» End «««
Danni Ferrer - Playful Beauty
Posted - January 19, 2017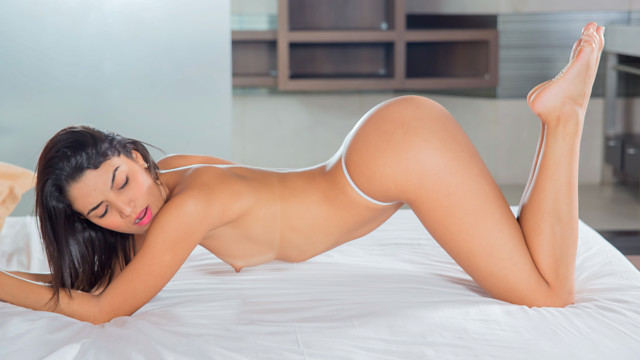 Big bootie Colombian Danni Ferrer is all smiles as she shows off her ass in its thong. Continuing her striptease is a no-brainer for this hot number, who is soon putting her tan line small breasts and rock hard nipples on display before putting her fingers to work pleasuring her silky bare twat.
»»» End «««
Danni Ferrer - Petite Princess
Posted - January 18, 2017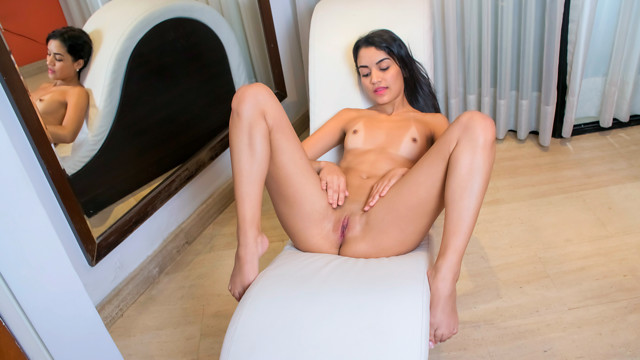 Sweet and petite, Danni Ferrer knows she's hot as hell. After modeling her incredible figure in front of the mirror wearing only a skintight leotard, she strips down to nothing and then lets her fingers do the walking all over her tan line all naturals and her cock craving bare fuck hole.
»»» End «««
Zazie - Turn Me On
Posted - January 17, 2017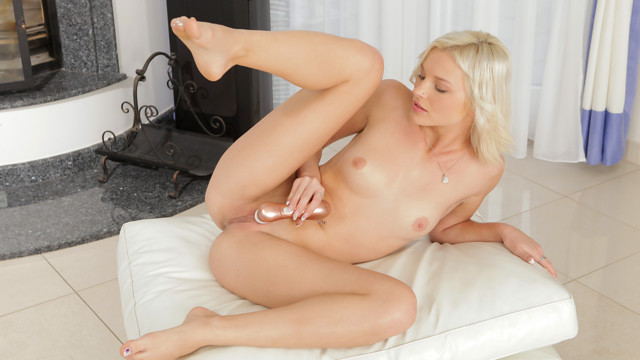 21 year old coed Zazie wants you know that she's always horny and up for a good fuck. After she shows off her nectar filled bare twat, the sweet sexy blonde strips out of her clothes and whips out a vibrating toy that excites her clit and hard nipples into total sexual satisfaction.
»»» End «««
Cleo Marie - Amateur Fun
Posted - January 17, 2017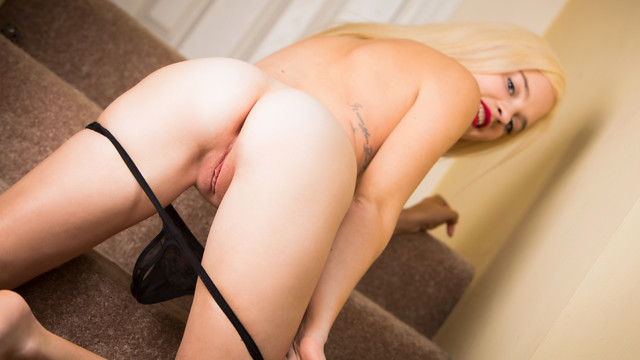 20 year old amateur Cleo Marie is a lusty American coed with long blonde hair and a great set of tits she loves to show off. Always horny and ready to get herself off, Cleo can hardly wait until she has peeled off her underwear and gone to town using a dildo to pleasure her soft bare twat.
»»» End «««
Nimfa - All Natural
Posted - January 17, 2017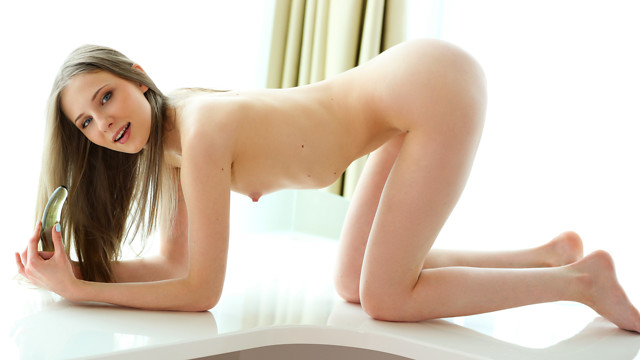 All natural coed Nimfa is 21 and desperate for a good fuck. When there isn't a man nearby to do the job, she'll put her fingers and a glass dildo to work instead seducing her bare twat into juiciness and then plowing it hard and fast until her body is twitching with bliss.
»»» End «««