Rhiannon Ryder - Tall And Thin
Posted - July 17, 2018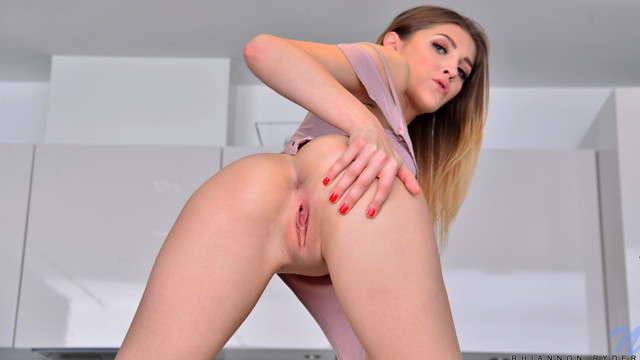 Let's take a journey with Rhiannon Ryan as she shows off all the buttons you need to push to get a piece of that tall and sexy body. Her small tits are your first stop, so pay attention to her hard nipples before moving south to take a tour of her meaty bare pussy.
»»» End «««
Audrey Grace - Toy Orgasm
Posted - July 17, 2018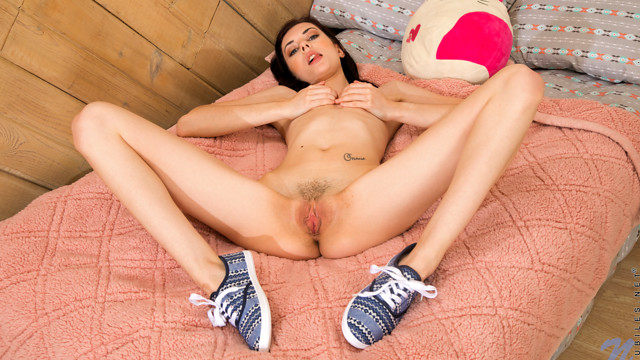 Audrey Grace loves to show off her medium titties that are tipped with sweet succulent nipples. Once you've taken a bite out of those ripe delights, her cream filled pussy awaits beneath her panties. Watch her grab a magic wand vibrator and stimulate her clit until she's gasping and moaning as she cums.
»»» End «««
Zazi Darling - All Natural
Posted - July 17, 2018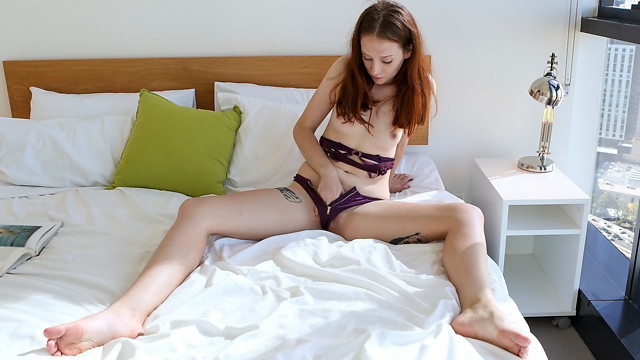 Stunning redhead Zazi Darling flaunts her little breasts in a peekaboo bra that highlights her boobs instead of hiding them and a g-string that displays her perfect ass. Watch the all natural coed try on different underwear until she decides that nude is best so she can play with her hairy twat.
»»» End «««
Alex Diaz - Touch And Tease
Posted - July 16, 2018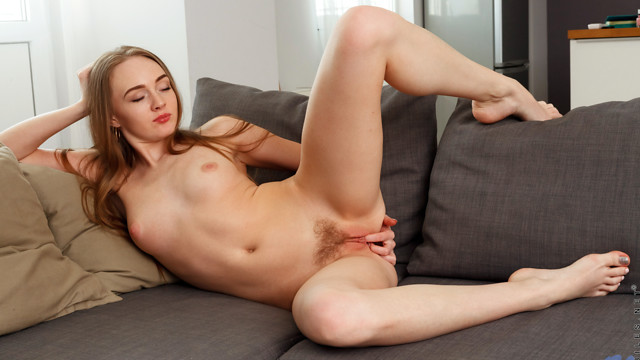 Once you've caught Alex Diaz's eye, this lusty piece of ass won't let it go until she gets what she wants. Let the hot redhead draw you in with her do me smiles as she peels off her bra and panties. Watch this fair skinned beauty shove her magic fingers into her creamy twat.
»»» End «««
Alex Diaz - Naughty Hottie
Posted - July 15, 2018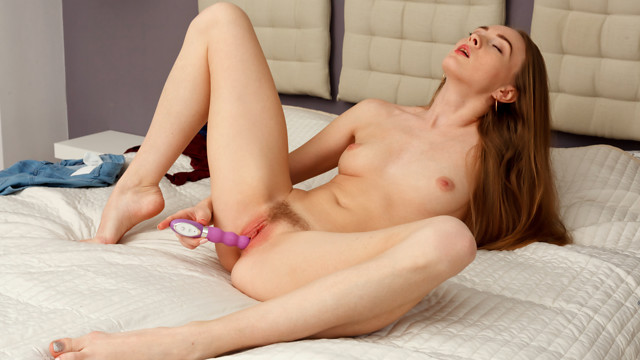 Hot hot hot Alex Diaz beckons you close to join her in her room and learn all her secrets. This lusty redhead has totally sucakble little boobs tipped with hard nipples that are a perfect mouthful. Your mouth will want to taste her hairy pussy, too, but only after her vibrator makes her juices flow.
»»» End «««
Audrey Grace - Private Pool
Posted - July 15, 2018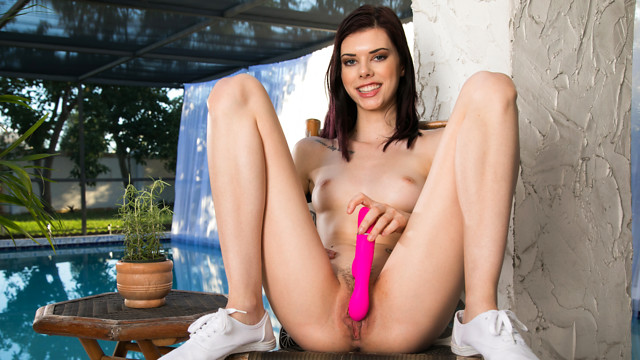 Skinny student Audrey Grace wants to experience skinny dipping, so she leaves her clothes beside the pool. Before getting wet, the horny hottie decides she wants to cum so she hops into a chair and spreads her thigh so she can shove a dildo all the way into her hairy fuck hole.
»»» End «««
Rhiannon Ryder - Solo Toy Play
Posted - July 14, 2018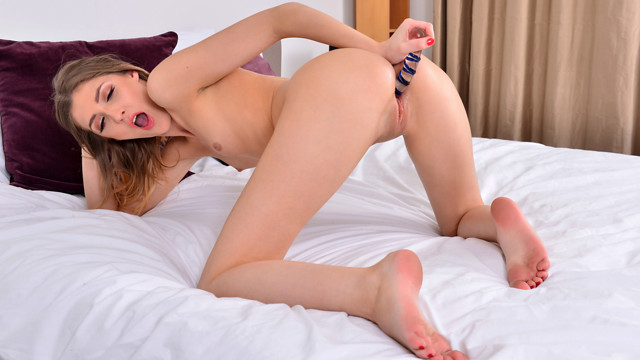 Check out the succulent little boobs that Rhiannon Ryder is so proud of! This British babe is tall, slender, and oh so horny. Her mosquito bite nipples and soft bare pussy are ready to play as she uses her soft hands to seduce herself and a dildo to fuck herself until she climaxes.
»»» End «««
Rhiannon Ryder - Fingers And Vibe
Posted - July 13, 2018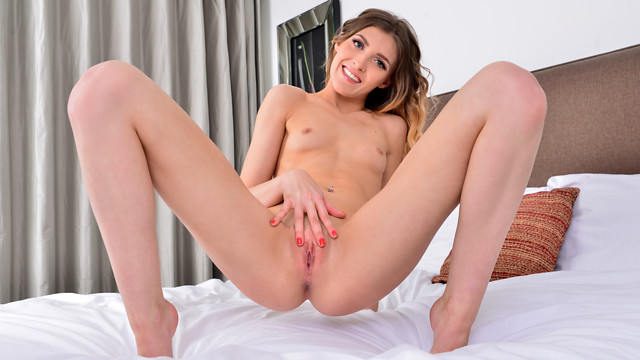 Hot as hell and dressed for a night on the town, Rhiannon Ryder decides at the last moment to stay in and take care of her needs instead. This tall coed takes her time peeling off her bra and thong until she's nude and ready to tease her petite body and masturbate her juicy shaved snatch.
»»» End «««
Audrey Grace - Outdoor Orgasm
Posted - July 13, 2018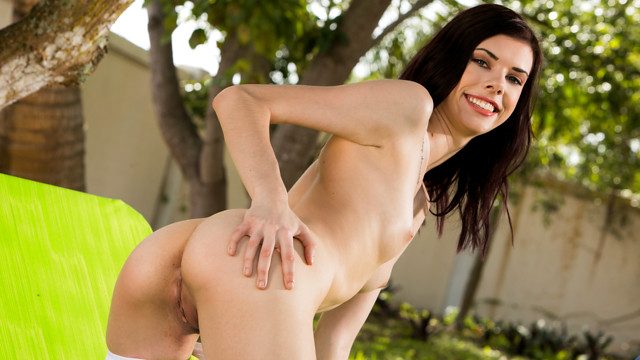 Eager to experiment, Audrey Grace wants to see what it feels like to cum outside. She finds a quiet spot in the yard and pulls her panties down to show off her fair skin and supple slender body. Watch this sweet and sexy little thing show you just how she likes her pussy stroked.
»»» End «««
Alex Diaz - Natural Beauty
Posted - July 12, 2018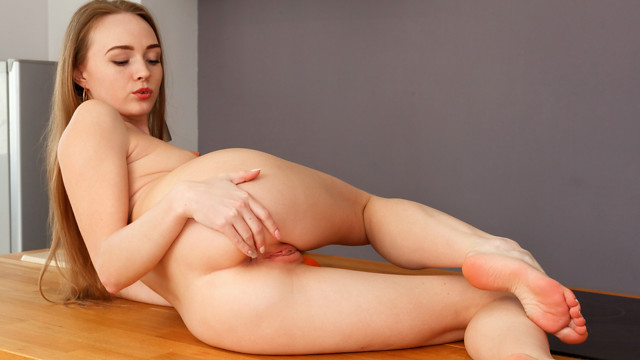 Sexy redhead Alex Diaz is stunning in a red dress that rides up to show off that incredible ass and some hot panties. Let her flirt a bit with brief glimpses of her small boobs before she works up the courage to reveal her hairy twat that is oh so fuckable and ready to be finger banged.
»»» End «««