Kecy Hill - Russian Cutie
Posted - October 19, 2018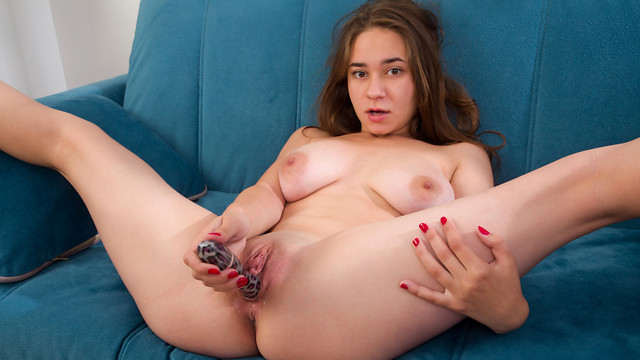 Cute Russian teen Kecy Hill is a brunette stunner with big boobs, a slim body, and a bare pussy that's made to be fucked. Let this hot and horny little student show you how she likes to fuck when she grabs a vibrator and practices her BJ skills before shoving it deep inside.
»»» End «««
Faina - Her Touch
Posted - October 19, 2018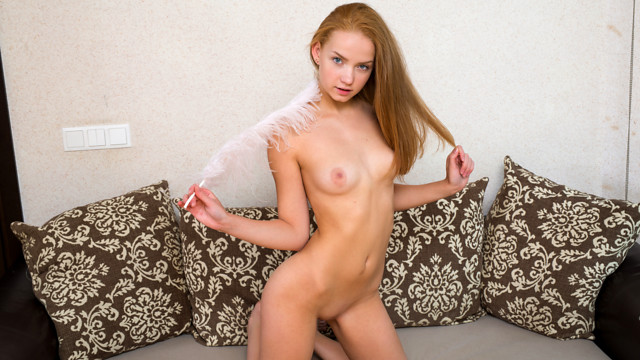 Scrumptious European teen Faina wants you to see what a firecracker she is in the sack. She plays with a big feather, using that foreplay as an excuse to strip down so she can play with her puffy nipples. Perky titties, and always dripping slit. Watch this hot girl show you how she likes to masturbate.
»»» End «««
Nikki Fox - Delightful Tease
Posted - October 18, 2018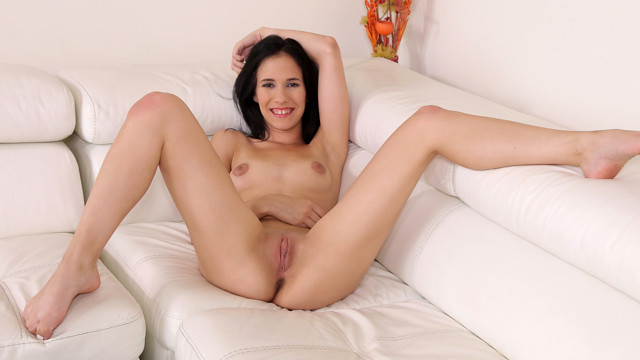 A tank top and thong hug the slender curves that Nikki Fox is so proud of. This tight little teen is turned on and ready to go as she strips out of her clothes. Her full breasts are tipped with succulent puffy nipples that harden beneath her fingers and her bare pussy is wet and ready to play.
»»» End «««
Kecy Hill - Naughty Hottie
Posted - October 17, 2018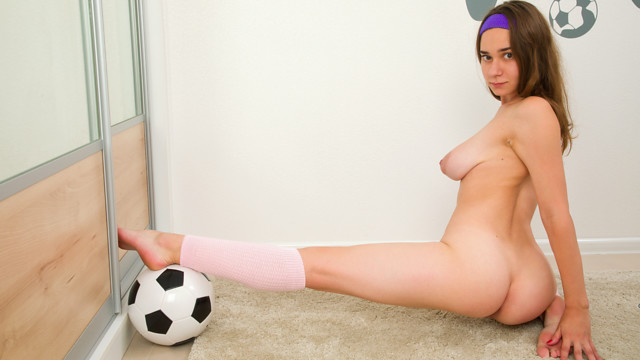 Athletic teen Kecy Hill poses for soccer photos in just a crop top and thong. There's not stopping this cock craving hottie once she starts stripping, so just enjoy the show as she flaunts her fluffy natural boobs and shows off her meaty bald pussy that drips with anticipation of a good fuck.
»»» End «««
Nikki Fox - Amateur Cutie
Posted - October 17, 2018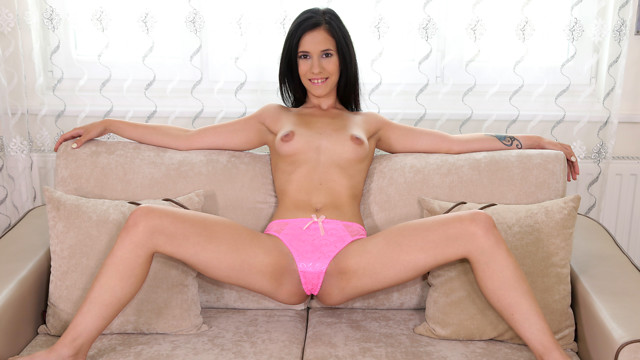 Horny teen Nikki Fox is a newcomer to the adult world, but her tight little body is sexy and ready to fuck. Stunning in a miniskirt and thong, she sheds her clothes with a smile and climbs onto the couch with her legs spread wide. Her magic fingers slide easily into her bare twat for a good time.
»»» End «««
Skylar Valentine - Tiny Teen
Posted - October 16, 2018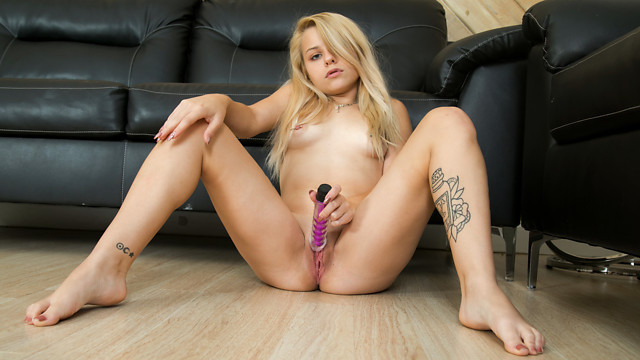 Skylar Valentine is a spinner sweetheart with plump little breasts and a bottom that will fit perfectly in your palms. She's always ready to cum, so watch her grab a vibrating toy that she shoves as deep as it'll go into her tight twat and try plenty of positions as she cums again and again.
»»» End «««
Anzelika - Teen Sweetheart
Posted - October 16, 2018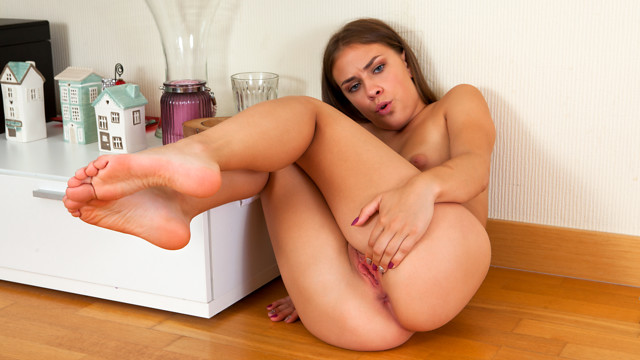 Would you look at the way those booty shorts clink to Anzelika's bottom? This teen is stunning when she fondles her titties until her nipples are hard and peels off her underwear. When she slides her hand down to masturbate her bald pussy by rubbing her clitoris, her breathy moans are the sweetest music.
»»» End «««
Faina - Intimate
Posted - October 16, 2018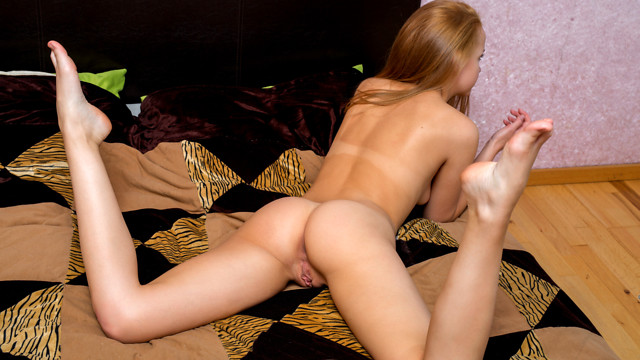 Young and sexy, teen dream Faina enjoys some sightseeing then goes inside to masturbate. Watch as this cock craving teen gets naked then tests the waters of her juicy twat with her fingers before she grabs a vibrator to finish the job and bring her to climax.
»»» End «««
Katy Sky - Solo Play
Posted - October 15, 2018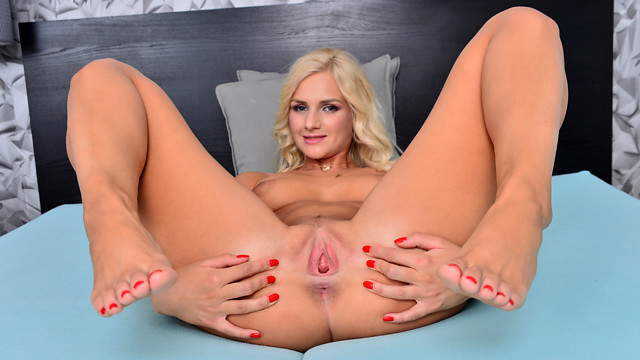 Buxom blonde Katy Sky is fun loving and flirty, and always happy to get naked! Her tanned skin glows against the pink of her bra and thong before she removes them. She kneads her breasts until her puffy nipples harden, then moves on to showing off her ass and the delight of her horny pussy.
»»» End «««
Skylar Valentine - Naughty Nineteen
Posted - October 14, 2018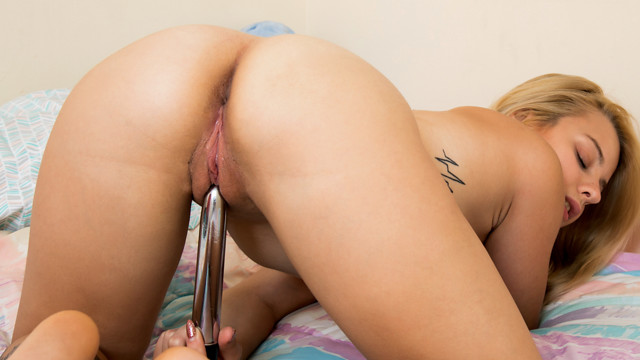 Skylar Valentine is short and sexy with pierced nipples that defied her parents' strict rules. Now this teen is ready to steal the show as she demonstrates just how she likes to get fucked with a vibrator filling her tiny bald fuck hole to the brim as she strokes herself from the inside out.
»»» End «««